How to Enjoy Being By Yourself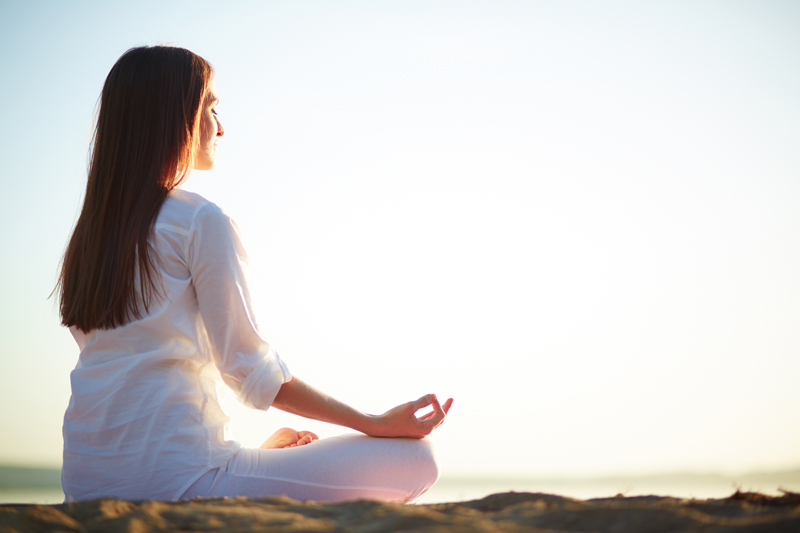 As an only child, I am an "expert" at being alone with myself. At an early age I became an explorer, a wakeful dreamer, a reader, a writer, a philosopher, a gardener and a dancer. Imagine how surprised I was when I told my children to amuse themselves by exploring the flora and fauna of the neighborhood to create their own natural history museum, they whined, "That's so boring." Recently, I have been hearing adults complaining that they are bored too – even on vacation. A portfolio manager vowed that in the future she would make sure to schedule activity after activity to maximize her fun while on vacation. "Taking my sister on her fiftieth birthday to a 4-day all-inclusive vacation in Turks and Caicos was boring with not much to do. I learned that this kind of trip is not for me!" I responded with, "Delighted to switch with you anytime."
While new studies assert that it is vital to keep busy to feel happier, many of us might be taking busyness to a new level. There is a lost sense of leisure, of sitting on a park bench, or strolling without a destination and most importantly leaving that cell phone or iPod at home. Many people are mystified as to why they feel fatigued, frazzled and hearing-impaired without seeing the correlation to technology overload.
The word recreation has re-creation in it. Often an old dream or idea is born again – like a familiar friend – but one has to be quiet to listen and focused to see.
How to know when you are enjoying your alone time:
Your body and mind are in good alignment. You feel comfortable and in good posture, not stiff or slouched.
You experience clarity. You feel alive and alert in a good way as your five senses process the environment.
You set up the time and space you need for yourself. Time becomes supple and expandable instead of compressed and rushed.
You make a chore fun. This is the positive side of completion.
You think of things you can't possibly do and then go ahead and start doing them.
You illuminate your life with a project that is self-revealing.
You have a dream while you are awake. You can use a work of art to trigger this type of dream. Stare hypnotically at a painting, figurine, or an outdoor landscape and then look away to see your version of the same visual in your imagination.
Keep in mind:
If you feel bored being alone, you probably don't realize that you are on route to becoming a boring person. Something might be missing in your emotional, intellectual and spiritual alignment. Instead of accomplishing for everyone else, it's time to accomplish for you!
---
For more information on managing your stress and reclaiming your life read my book,
Addicted to Stress: A Woman's 7 Step Program to Reclaim Joy and Spontaneity in Life
. To listen to archived radio shows with guest experts visit
Turn On Your Inner Light Radio Show