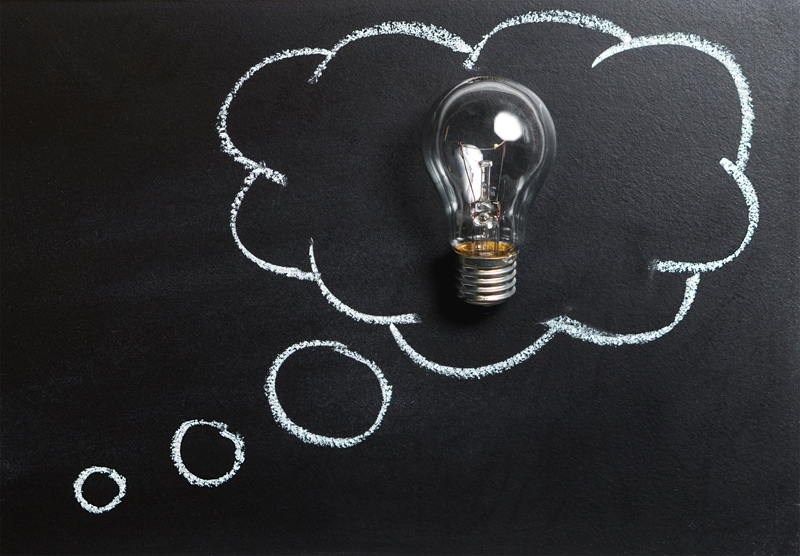 While it sounds strange to many, I have always spoken to God/The Universe/Allah/The Collective Conscious like a best friend; sometimes out loud. This relationship served as the most amazing part of my childhood. It was a relationship that allowed me to always tap into a space of knowledge and understanding; never failing. It was this relationship that helped me to understand that there is no Universal/God-induced punishment for the things we judge as "bad". This relationship helped me to accept every human being; and also understand when to avoid some human beings.

When I lost things, all I needed to do was ask, my best friend would lead me right to them. When other children were being mean, if I asked, my best friend would show me what the other kid was going through (sometimes emotional, verbal, or physical abuse at home by parents or siblings or neighbors); this knowledge helped me better manage my situations. Anything I needed to understand my best friend was willing to help and It always kept me out of trouble.

For me, that personal spiritual relationship/connection between me & God/The Universe/Allah/The Collective Conscious, is nurtured and renewed in meditation. Because of that connection, I am able to love any/everyone. That level of love I cannot truly define. I will offer that it allows me to love those that would certainly wish harm upon me. It allows me to love those I do not know. This is an unconditional love that allows me to recognize that all transgressions are born of a lack of love and a lack of comprehension of what love is. It allows me to put myself in the position of others. It allows me to forgive.

When I am not meditating daily, that connection is estranged and I miss it.

When I am meditating daily, I also hear my best friend asking me to do things. Sometimes those things make no sense. Sometimes I am asked to reach out to assist others, strangers even. On the surface it seems insane that they would welcome my assistance or that they would need it at all but, of course, it always turns out they needed that assistance at that exact time (I'm always amazed by it).

In my connection with the energy of God/The Universe/Allah/The Collective Conscious, I do not need anyone else's approval and I do what is asked of me; things that, seemingly, do not benefit me in anyway (in the end, they always benefit me too; as life is reciprocal).

When I am meditating daily, my prayers are like a sneak peek into my best friends office for a tete-a-tete or wrap up of the day.

In other words, for me, meditation keeps the line of communication open so that things flow smoothly, I learn more than I resist, and life is more peaceful. With daily meditation intact, prayer, is most often just a BIG THANK YOU! for everything or a moment of "can you believe that?" with my best friend.

Certainly, I recommend both prayer an meditation, used in whatever capacity you desire. You cannot go wrong with either. Still, daily meditation is the lubricant, the clarity, and the consciousness to a more peaceful existence.


Related Articles
Editor's Picks Articles
Top Ten Articles
Previous Features
Site Map



Follow @inspiredyvonnie
Tweet





Content copyright © 2023 by Yvonnie DuBose. All rights reserved.
This content was written by Yvonnie DuBose. If you wish to use this content in any manner, you need written permission. Contact Yvonnie DuBose for details.