Dessert, Pudding and Sticky Wines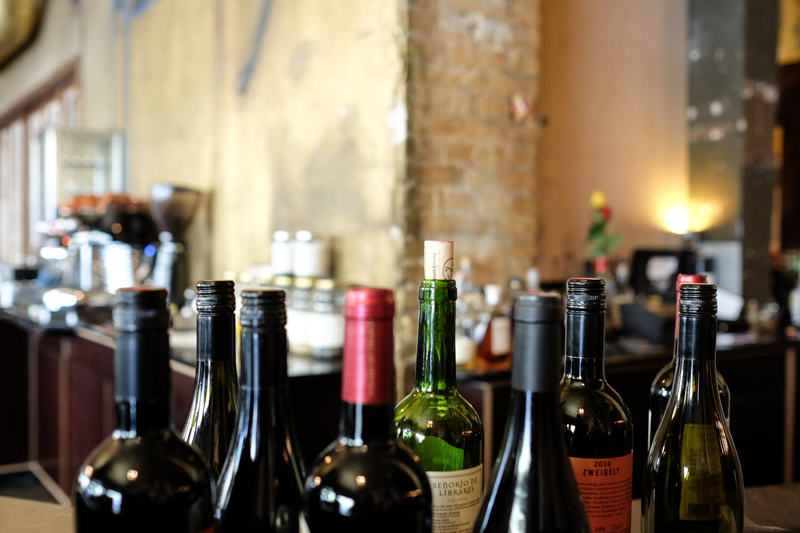 I am becoming increasingly fond of very sweet wines to accompany dessert or to replace dessert. At times when I have been working away from home and staying in an identikit business hotel in an industrial park on the edge of some industrial town I have had an overwhelming desire in the evening for a glass of golden sweet wine.
Dessert wines, pudding wines or stickies, call them what you will, all retain the sweetness of the grapes by stopping fermentation before all the sugar is converted into alcohol. The methods involved can be divided into those that involve adding alcohol and those that don't, and the second category will have relatively low alcohol with the first will range from 15-20% alcohol by volume. These are known as 'fortified' wines. Port and Sherry, Madeira, Jeripigo, Rutherglen Liqueur Muscats, Beaumes de Venise, and the other misleadingly named 'vin doux naturel's of France have been fortified by the addition of pure alcohol, such as brandy. Yeasts that make wine by converting grape sugars into alcohol cannot live when alcohol levels get too high, so by adding alcohol to kill yeast and stop fermentation you retain natural grape sugars.
Non fortified wines, such as Sauternes, German Trockenbeerenauslase, ice-wines, stop fermentation in other ways. They can chill to kill yeast or filter the wine to remove yeasts.
Thus any wine from any grape variety can be made sweet, but favourite ones are those whose grapes have a high natural sweetness, such as the Muscat family, or varieties that can have their sweetness intensified.
In some parts of the world, most famously in the Sauterne area of Bordeaux, France, spoors of a mould inhabit the vineyards and live on the skins of grapes. This rot or botrytis, given the title 'noble rot', sends tiny roots though the grape skin to feed on water inside, leaving a shrivelled raisin like berry containing just sugary essence. Suitable grapes must be individually hand-picked over several weeks and yield very little juice, thus the resulting wines are of necessity expensive.
Leaving grapes on the vine into winter to freeze allows wineries crush grapes to extract the sugary essence while all the water is left behind. It's a risky business and minute amounts of juice is gained and so ice wine is one of the most expensive styles of wine.
Most very sweet wines are sold in 375ml – half bottle – servings, or smaller and high sugar levels mean the wines keep well in the fridge once opened. Pours are small and a little goes a long way. So although such wines can be expensive they will give many servings.
As well as sipping try taking some vanilla ice-cream, mash the top to make some depressions and slowly pour a thick sweet wine such as a PX (Pedro Ximinez) Sherry on top. Then enjoy.
Look out for:
Elysium Black Muscat by Andrew Quady – California
Chambers Rutherglen Muscat - Australia
Gonzalez Byass Noe PX – Spain
Ch Guirurd, Sauternes, France
Inniskillin Ice Wine - Canada
Ask questions and talk about wine on our
forum
.
| | | |
| --- | --- | --- |
| | Peter F May is the author of Marilyn Merlot and the Naked Grape: Odd Wines from Around the World which features more than 100 wine labels and the stories behind them, and PINOTAGE: Behind the Legends of South Africa's Own Wine which tells the story behind the Pinotage wine and grape, also available for the Kindle. | |
---
You Should Also Read:
Okanagan Ice-Wine at Inniskillin
Chateau Guiraud, Sauternes
Port - the wine of Portugal


Related Articles
Editor's Picks Articles
Top Ten Articles
Previous Features
Site Map





Content copyright © 2023 by Peter F May. All rights reserved.
This content was written by Peter F May. If you wish to use this content in any manner, you need written permission. Contact Peter F May for details.