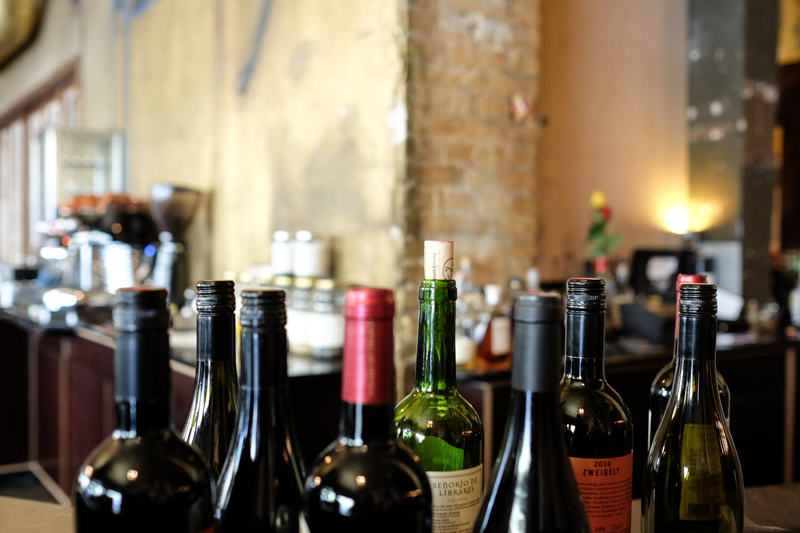 Visiting an old world winery and walking along rows of wooden barrels in a ancient cellar one is led to think that winemaking hasn't changed much for centuries, but those barrels and the grapes, whose fermented juice they store, are about the only parts of the winemaking process that have remained unaltered.
Romance counts for a lot and there can hardly be a place making sparkling wine that doesn't have a riddling rack on display, and often lines of them in their cellars filled with neck-down bottles. The rack is a wooden A-frame punctured with oval angled holes that hold the neck of a champagne bottle. The guide will explain how the bottles are regularly given a quarter turn by a remuager (or in English a riddler) to shake yeast down to the neck of the bottle and that thousands of bottles are turned daily by hand.
Some do employ remuagers to turn several thousands of their limited production premium brands, but the rest ,and indeed most sparkling wine these days, is turned by computer controlled robots called gyro-pallets. These machines hold hundreds of bottles stacked together in metal cages and 24 hours a day, seven days a week their programs tilt and turn the cages by degrees, doing in a week what a remuager takes a month to achieve.
Roto-tanks are high-tech horizontal fermenting tanks for red wine that rotate under computer control so that the grape skins that are push to the top of the juice by CO2 released by fermentation are constantly submerged in juice. Without a roto-tank the juice has to be pumped from below and over the cap, or the cap pushed down under the juice. Doing that manually at Kanonkop Estate's low open tanks needs teams of ten pushing every 2 hours 24 hours a day for three or four days.
However some wineries automate this. I have seen one huge cellar filled with tall steel tanks and above them is a system of rails. A hand held controller, just like those on games consoles, is used to guide stainless steel paddles along the rails to each tanks where they automatically push down the cap.
While a few rare wineries then press out fermented juice from the skins in the ancient method by trampling on them, this task was mechanised centuries ago with presses. However, using feet has remains the preferred method in the Portugal's Douro region for making Port.
And it is here that I saw the most intriguing machine. Robot feet that tramp exerting the same pressure as a human. The 'feet', made from silicon, are shaped like the soles of human feet with heels, arches and toes, but larger than life size. Fixed to steel rods they tramp in line back and forth in low open tanks. Where humans link arms and move in time to traditional music, with frequent stops for a reviving drink of Port, the robot tramps in silence, needs no breaks and its refreshment comes from an oil can.
Talk about wine on our
forum
.
Peter F May is the author of
Marilyn Merlot and the Naked Grape: Odd Wines from Around the World
which features more than 100 wine labels and the stories behind them, and
PINOTAGE: Behind the Legends of South Africa's Own Wine
which tells the story behind the Pinotage wine and grape.
You Should Also Read:
Vineyard Drones


Related Articles
Editor's Picks Articles
Top Ten Articles
Previous Features
Site Map





Content copyright © 2023 by Peter F May. All rights reserved.
This content was written by Peter F May. If you wish to use this content in any manner, you need written permission. Contact Peter F May for details.