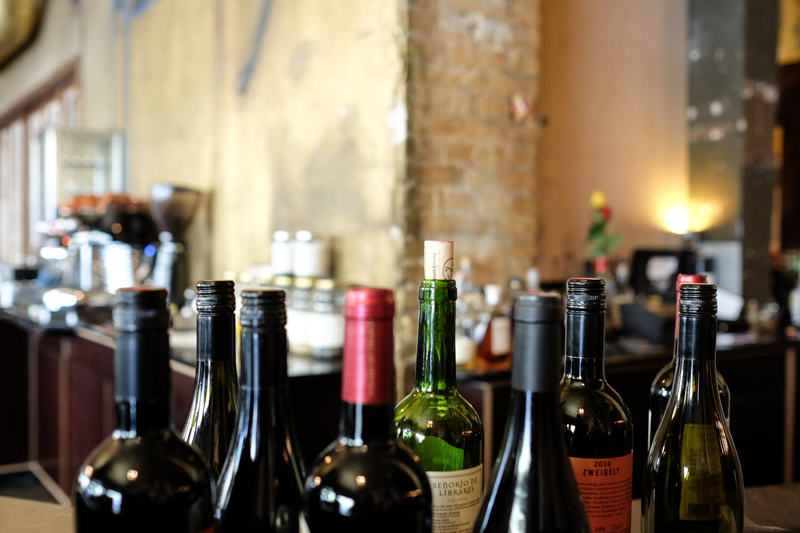 Visiting a vineyard can seem like stepping back in time. The rows of neatly trimmed vines, sometimes trellised on wires sometimes free standing, look as they would have 50 or 100 years ago. Sometimes rose bushes flower at the ends of rows, planted there supposedly to give advance warning of blight.
Apart from internal combustion engines have mostly replaced horses and oxen as the motive power for ploughing little seems to have changed for centuries.
But looks are deceptive and modern technology plays a major role in vineyard management.
Underground sensors measure the soil's water content and temperature, transmitting wirelessly to a vineyard control centre whose computer can automatically adjust irrigation. Narrow plastic pipes with pin prick holes drip water efficiently just where the vine needs it.
Aerial photography using ultra-violet and infra-red filters scan vineyards. Variation in colour can identify individual vines that need attention, and differently shaded areas of vines show how the underlying soil structure changes, and thus can ensure appropriate fertilisers are used in those places. Such photographs of well known vineyard alerted the viticulturist who found a row and half at the edge had been planted with a related but different vine from the rest. It seems the nursery didn't have enough of the required variety and filled the last part of the order with a similar vine.
Photographs have for years been taken by satellites and high flying aircraft, but these are expensive. Now cheap small remote controlled drones can hover above vineyards and transmit back live pictures.
Machines attached to vine leaves measure vine stress and capillary moisture movement.
Global positioning satellites and lasers are used when planting new vineyards to precisely align rows to get most light exposure, and by tractors that spray and harvest grapes to navigate rows. Machine harvesting is now commonplace. One advantage is that it can be done in the dark when grapes are cool. It is likely that soon these tasks can be performed under computer control and supervised remotely.
There is already a prototype machine that will automatically prune vines, a tedious but essential job that has to be done every winter.
Today's vineyard may look bucolic but it is really a high tech factory that converts sunlight into grape juice and sugar. Above, below and among the vines, computers and technology are now and will continue to help that green factory succeed. And the rose bushes will continue to be planted, as they are today, solely for their beauty.
Talk about wine on our
forum
.
Peter F May is the author of
Marilyn Merlot and the Naked Grape: Odd Wines from Around the World
which features more than 100 wine labels and the stories behind them, and
PINOTAGE: Behind the Legends of South Africa's Own Wine
which tells the story behind the Pinotage wine and grape.
You Should Also Read:
Winery Robots


Related Articles
Editor's Picks Articles
Top Ten Articles
Previous Features
Site Map





Content copyright © 2022 by Peter F May. All rights reserved.
This content was written by Peter F May. If you wish to use this content in any manner, you need written permission. Contact Peter F May for details.