Clearing your Plate Leads to Obesity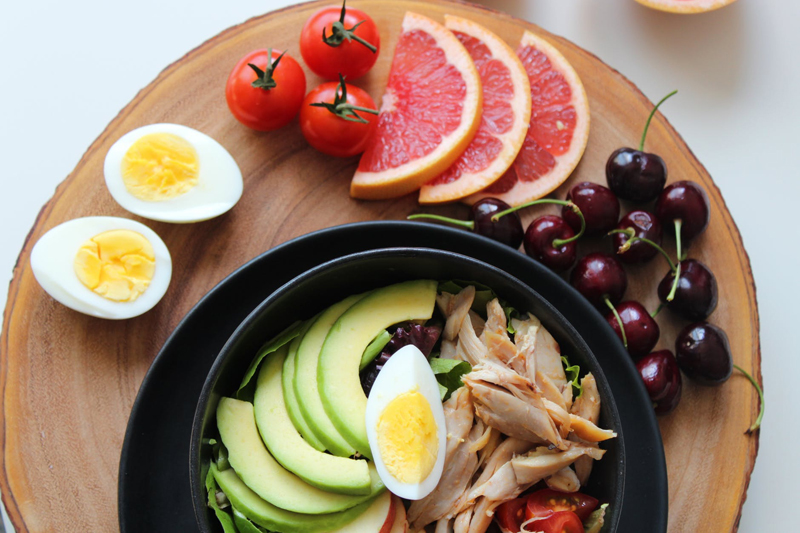 In an amazing study done by the American Institute for Cancer Research, people would mindlessly clear their entire plate of food - even if it held far more than they actually wanted to eat. Studies show that people eat up to 56% more calories than they normally would, just because it's sitting on the plate before them.
In the study, the researchers fed their patients varying plate sizes of macaroni and cheese. The patients would tend to eat the entire plate worth - no matter how much was on it. While they would report feeling "full" from the small plate, when given the large plate on another day they would eat it all up as well - and over half of them didn't even realize they had eaten almost 50% additional food. They had simply been trained by our culture to eat "whatever was on the plate" and not think about whether they were full or hungry.
This "eat everything regardless of how full I am" mindset has become a huge health problem at restaurants, especially fast food restaurants. With large portions and "biggy sized" meals, consumers go right past being "full" and fill themselves with hundreds, if not thousands, of extra calories and carbs. It can be equally bad at home. Many families are brought up with the "more food is good" mentality, especially those who remember back to days when food was scarce. So they pile up the plates with food, actively push family members to eat more and then insist people not leave any food behind on the plate. All of these activities drive people not only to overeat on that one occasion - but actively alter their bodies to cause them to overeat in the future.
The stomach is an amazingly adaptable organ and stretches to accommodate the extra food. This means that the stomach now needs more food to feel "full" the next time the person eats, and the problem gets worse and worse.
As consumers get more overweight (64% of Americans are now overweight), they demand larger portions from restaurants, which respond in order to please their customers. A 2002 study in the Journal of the American Dietetic Association found that the average order of fries weighs 7.1oz today. In 1955, a person ordering fries would receive 2.4oz. It's not that restaurants were STINGY before. It's that we as consumers expect "lots of food" - and then gobble it down whether we feel that hungry or not.
Many studies show that it is this trend of constant overeating that has contributed heavily to current weight problems. Research shows that in countries where people eat slowly and stop when they are full, the population maintains a healthy weight even when eating "unhealthy" and fattening items. They might eat that chocolate cake, but they just have a little of it and stop when they are full.
Solution? Train yourself to STOP when you're full. Just leave the rest behind. It's not wrong, it's not bad. It is healthy and right to finish eating when your stomach is at the full mark. Just as when you fill your car you would never try to over-fill the gas tank.
Using Portion Control = Feeling Full while Losing Weight
Low Carb First Two Weeks

by Lisa Shea
If you're getting started in low carb, or know someone who is, this is the book you need. Step by step instructions, background information, plus great recipes!

More Details ...
Lisa Shea's Library of Low Carb Books
You Should Also Read:
Cleaning your Plate is Unhealthy


Related Articles
Editor's Picks Articles
Top Ten Articles
Previous Features
Site Map



Follow @LisaLowCarb
Tweet





Content copyright © 2018 by Lisa Shea. All rights reserved.
This content was written by Lisa Shea. If you wish to use this content in any manner, you need written permission. Contact Lisa Shea for details.