Silversmithing for Jewelry Makers Book Review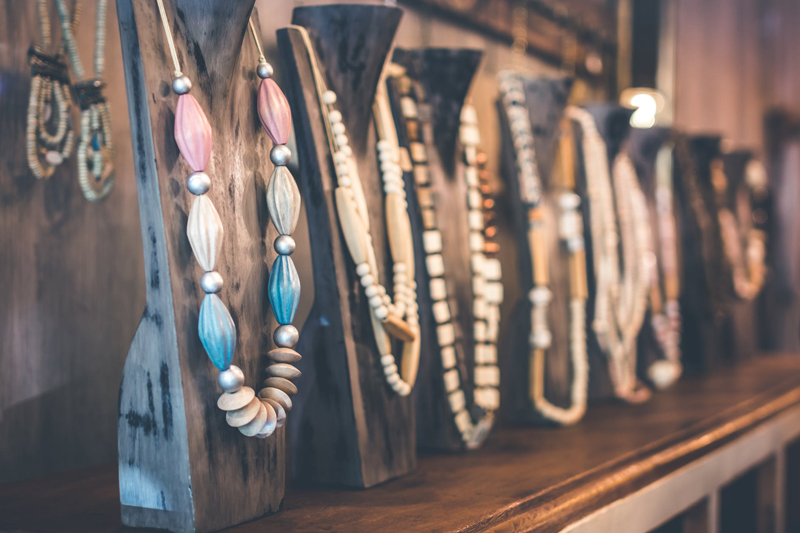 Silversmithing for Jewelry Makers, by Elizabeth Bone, is a handbook of techniques and surface treatments for metal jewelry. Elizabeth Bone has been designing jewelry for almost twenty years and has been featured in a number of publications as well as being a tutor at the London Jewelry School. Basic techniques as well as advanced specialty treatments such as etching and casting are included in this comprehensive guide to jewelry silversmithing.

This 192 page softcover book is divided into two sections. Techniques and processes with over 50 tutorials make up the first section. Tools, materials and resources are discussed in the second section.

Section one teaches basic techniques, surface treatments and specialty techniques. The book begins with instruction on basic techniques and tutorials that are important cornerstones of jewelry making. Lessons after the basics, feature more advanced areas of Surface treatments, such as texturing, chasing and etching, and specialty techniques on married metals, stone settings and filigree.

Instructions for tutorials are very clear, listing tools needed, step-by-step instruction accompanied by illustrations and helpful tips and hints. The process and how to use the tools needed for each lesson are explained very well. For example, the engraving lesson in surface treatments, include illustrations of 8 graver's tools and their cuts. The tutorials that follow show how to create different surface designs with each of the shapes or tools.

Specialized techniques are advanced, but taught with easy to learn methods. Achieving different colors, patterns and textures with married metals, inlay, metal clay, stone setting and Keum-boo are some of the lessons in specialized techniques.

Metal clay is covered briefly with enough detail to get the beginner started. The three tutorials teach different techniques using metal clay. Each technique includes a tutorial for an interesting piece of jewelry.

Section two, covering tools, resources, health and safety issues, is mainly devoted to tools and their uses. This is a very informative section for the beginner, maybe not so much for the intermediate or advanced student. Resources including handy charts on ring sizes, metal thickness and melting temperatures make up this section.

I was disappointed to find that the back cover of the book mentioning "special bonus how-to-section for the jewelry artist ready to showcase their work to customers," is not included in the book. It is a very surprising error.

The book could be even more useful with additional photos. Section two lacks the excellent photo detail, found in the tutorials. The tool descriptions could be enhanced with photos of the tools described. I find the photographs to be excellent methods to help identify items being explained.

I thought the stone setting section was very well written as an introduction to gemstones. Identifying, evaluating and types of settings were covered along with detailed line art, showing shapes of cabochons and standard faceted stones. Traditional settings and alternative settings are discussed, along with tutorials on three types of settings.

The artist profile pages and photographs on the front and back covers are inspiring in themselves. I would recommend this book to anyone interested in metalsmithing or those who are already working in silversmithing. This book is a nice discovery that encompasses many areas, teaching with descriptive detail and beautiful photographs. Published in January 2011, by Interweave, it can be found on the publisher's website, Amazon, as well as in local bookstores.




Related Articles
Editor's Picks Articles
Top Ten Articles
Previous Features
Site Map





Content copyright © 2021 by Susan Mendenhall. All rights reserved.
This content was written by Susan Mendenhall. If you wish to use this content in any manner, you need written permission. Contact Susan Mendenhall for details.