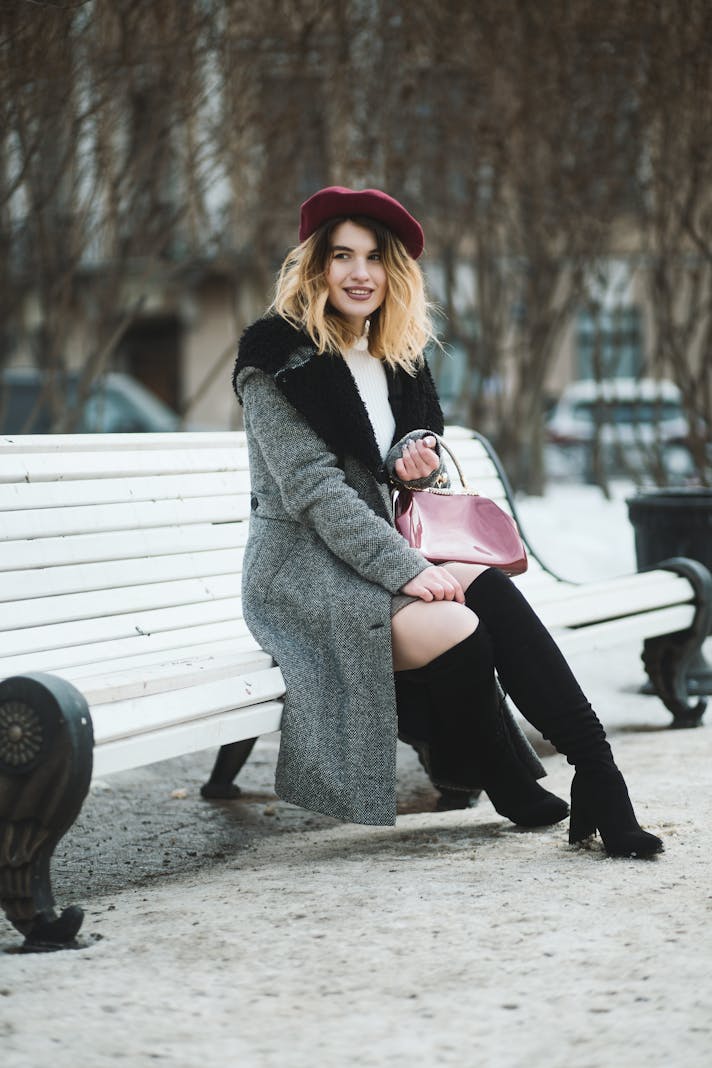 Originally worn by men, the Tam O Shanter or tam for short is a variation on the French beret. Originating in Scotland, the distinctive style dates from the sixteenth century, although it gained popularity with women only in the past hundred years. With a flat round top, the look is quite different from that of the ubiquitous watch cap. Tams provide a lovely canvas for fancy stitch or color work, and they are relatively easy to knit on the fly. Why not try one?

Because the math is more complicated for a tam than for a beanie or watch cap, it makes sense to start by perusing well-written patterns to see if someone has already done the measuring for you. You?ll learn a great deal about the design process by checking out the work of those who have come before. Elizabeth Zimmerman offers a great teaching pattern in her book Knitting Without Tears; in a similar vein, the instructions of Ann Budd in her tome Knitters Handy Book of Patterns will enable you to knit a basic tam using any size yarn.

If you want something more decorative, take some time to check out the color work designs of Mary Rowe in Knitting Tams: Charted Fair Isle Designs, which are small-sized works of art. More recently, Wooly Wormhead has created many beautiful textured patterns, some of which interpret the idea of tam more loosely than others. A Ravelry search will provide myriad other designers presenting ideas worth exploring.

Take your time here, and consider your aptitude for intricacy before choosing a pattern. If you don?t enjoy fine detail work, for example, a fifteen color stranded hat on size one needles may not be a relaxing project. On the other hand, you might be bored silly working on a plain tam made out of worsted-weight heathered yarn, however wearable the finished product might end up being!

As is true with all hats, this will be a relatively quick project once you have figured out the different sections; while a hat made with fingering weight yarn will obviously take longer than one made with chunky weight, any hat will be finished faster than almost any other knitting project since 1) the head is a relatively small part to cover, and 2) you do not need to make two the way you do with mitts or socks. Because of this, you many well decide to create a few for various moods or outfits. You might even decide to make a set of these for holiday projects. In any case, you?ll be rewarded with a stylish accessory that will keep you warm and happy.

Disclaimer: I am not associated with any of the designers listed above. I have purchased the books and patterns mentioned with my own funds.

You Should Also Read:
Wooly Wormhead, Independent Designer


Related Articles
Editor's Picks Articles
Top Ten Articles
Previous Features
Site Map





Content copyright © 2023 by Korie Beth Brown, Ph.D.. All rights reserved.
This content was written by Korie Beth Brown, Ph.D.. If you wish to use this content in any manner, you need written permission. Contact Korie Beth Brown, Ph.D. for details.