Book, Magazine, and Media Reviews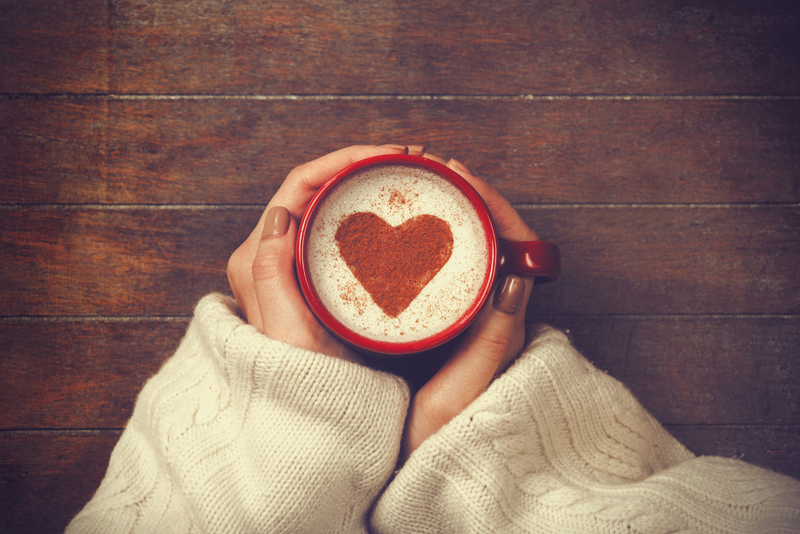 Whether you read the classics or prefer hot-off-the-press, you´ll find reviews to guide your reading or viewing choices here.
60 Quick Knits for Beginners Review


The latest entry in the 60 Quick Knit series showcases basic knits with maximum punch. Advanced knitters will appreciate this collection as well as beginners.
Best Books for Holiday Knitting


Spark holiday joy early this year with festive knitting patterns!
Classic Kicks for Little Feet Review


Do you knit for babies? Or do you make dolls and doll clothing? Then you'll want to check out this pattern collection.
Fearless Knitting Workbook Review


This a great guide for the newer knitter. The holidays are coming -- who do you know would appreciate this as a gift?
Japanese Knitting Stitch Bible Review


Knitters who haven't yet heard of Hitomi Shida will be eager to learn more after perusing this amazing stitch dictionary!
Knit Noro Accessories II Review


Knitters who love Noro yarns will appreciate this well-written, beautifully photographed pattern collection. 03/05
Knit Simple Magazine Review


This magazine sits quietly on the newsstand. Check it out! You will be glad you did.
Knitting in Plain English Book Review


As a primer for new knitters, this is one great tome.
Knitting Modular Shawls, Wraps, and Stoles Review


Interested in designing your own shawls, but not quite ready to strike out on your own? This book provides a nice middle ground.
Mason Dixon Field Guides Review


Looking for unusual ways to think about knitting? Check out the Mason-Dixon Knitting Field Guides, a series of booklets containing patterns and more.
Review of 150 Scandinavian Motifs


Looking for a dictionary of Scandinavian color patterns? Mary Jane Mucklestone has you covered!
Review of 60 Quick Knit Toys


Interested in making toys? This collection of patterns may be what you need!
Review of Alterknits


Lovers of stitch dictionaries and stranded knitting are in for a double treat with this beautifully designed, if somewhat pricey, tome.
Review of Coffeehouse Knits


One of the most stylish pattern collections printed in 2019!
Review of Knit Shawls and Wraps in 1 Week


This pattern collection of shawls and wraps is a versatile addition to your knitting library.
Review of Knitted Tanks and Tunics


Lots of eye candy here, but also many useful patterns!
Review of Knitting for Peace


This book is an oldie but goodie! Find a copy, and enjoy!
Review of More Lovely Knitted Lace


An amazing collection of lace designs, this tome will provide both eye candy and straightforward directions.
Review of Norah Gaughan's Forty Timeless Knits


Probably best used by experienced knitters, this volume is filled with eye candy for anyone who appreciates Norah Gaughan's work.
Review of Seed Stitch


The latest publication from Rosemary Drysdale, published by Sixth and Spring Books, is a wonderful addition to any knitter's library.
Review of Short Story


Looking for a great pattern collection? This one is wonderful -- great patterns, lots of them, at a reasonable price.
Review of Simply Shetland Lace


This very wearable collection of lace pieces is beautifully photographed.
Review of The Knitting Answer Book


Looking for a quick gift for your favorite knitter? Here's a small tome that will surely be appreciated.
Review of Yarn Substitution Made Easy


Why do certain yarn substitutions work better than others? There is a great deal to understand in order to answer this question!
The Knitter's Desert Island Bookshelf


It's almost impossible to choose just five books out of all the amazing tomes published on the subject! With that said, here are two essential books for newbies and three more for intermediate and advanced knitters.
The Magic of Shetland Lace Knitting


This tome is both a stitch dictionary and a designing primer.
Three Free Garter Patterns on Ravelry


Looking for garter stitch patterns that allow you to carry on a conversation? Here are three wonderful choices.
Vogue Knitting Book Review


It's BIG. Man, is it big. Depending on who you are, this may or not be a problem.
Editor's Picks Articles
Top Ten Articles
Previous Features
Site Map
Content copyright © 2018 by . All rights reserved.
This content was written by . If you wish to use this content in any manner, you need written permission.
Contact Korie Beth Brown, Ph.D. for details.