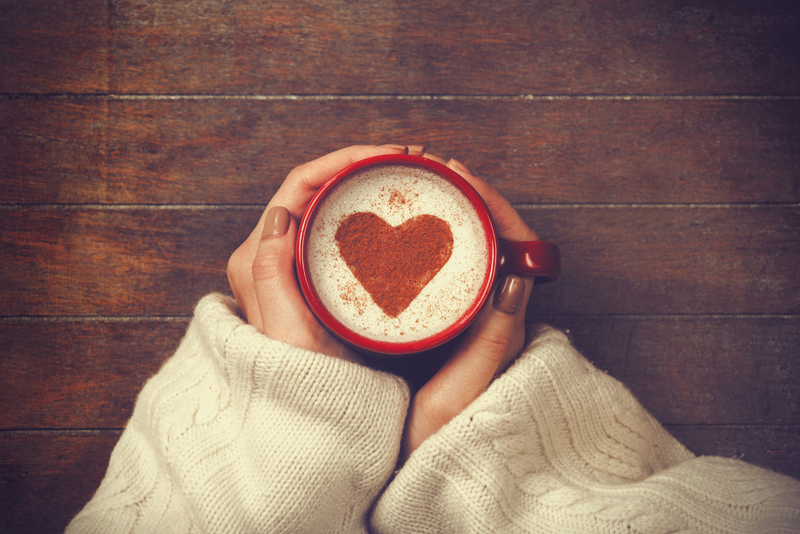 There are times when we buy yarn specifically for a particular project, and stretches where our purchases seem to be random. Perhaps we are at a knitting conference, and we spy a skein of amazingly dyed yarn. Or we?re at our local yarn shop, and find something superbly soft yet also superbly expensive. If we don?t buy the yarn, we?re going to regret it ? but if we do, what shall we do with it? Enter the Double Seed Stitch Cowl, a solution to impulsive yarn acquisition as well as a way to knock down the size of your stash. It?s easy, it requires just enough attention to not get boring, and, most importantly, it?s fun. Plus, your finished garment will look great.

It?s easiest to knit this cowl in the round. Start by deciding how long you want your cowl to be. It?s possible to knit a small cowl that covers your throat once (fifteen to twenty inches round), or an infinity scarf of forty or more inches, or something in between. You?ll need between one hundred and fifty to five hundred yards of worsted weight yarn, a bit less for bulky and a bit more for thinner yarns.

When you?ve decided the desired length, multiply that number by the inch gauge to determine how many stitches to cast on. (You may need to divide the given number by four if the company lists the gauge for a four-inch swatch.) If the cowl is less than twenty inches, a sixteen-inch circular needle will work; if it?s much longer than that, a twenty-four inch should do the trick. You might want to use a larger needle than the yarn generally requires, but don?t go up too much so that you don?t lose the texture of the pattern.

Using the cast-on of your choice, cast on the nearest multiple of four to your finished desired size. Then knit two rows of knit 2, purl 2 rib before joining. Having two rows of knitting on the needle makes it easier to complete the circle without adding an undesired twist in the material, but keep in mind that, because this pattern is reversible, you may decide to deliberately include a twist as a design element for an infinity scarf.

After you join the circle, you are going to reverse your knit 2, purl 2 pattern. You will do this by knitting a row where you knit the opposite of what?s on the needle followed by a row that matches the previous row. The complete pattern looks like this:

Rows 1 and 2: (knit 2, purl 2) to end
Rows 3 and 4: (purl 2, knit 2) to end.

From here, the knitting is uncomplicated ? you?re going to follow the pattern as set until the cowl is high enough for your liking, or until you have just enough yarn left to bind off. Darn in your ends, and presto! You're done.

It?s hard to believe that something this simple results in an elegant accessory, but it does ? the pattern is simple enough that it looks good on a variety of yarns. If you?re using a self-striping or multi-colored yarn, you?ll see a hint of subtle patterning; with a plain yarn, you?ll be able to discern narrow diagonal lines of purl stitches covering the cowl. The lines aren?t as sharp as they would be with a pattern repeat that steps the changes more slowly, but the texture appears rich and complex all the same.

While it?s always fun to knit a complicated garment, there are yarns and emotional states that call for simplicity. Try this cowl when you?ve got a slew of presents to make, or when you?ve found that perfect impulse purchase, or when you simply need a project that doesn?t take too much cogitation. Enjoy the knitting, and wear the result with pride!



Related Articles
Editor's Picks Articles
Top Ten Articles
Previous Features
Site Map





Content copyright © 2022 by Korie Beth Brown, Ph.D.. All rights reserved.
This content was written by Korie Beth Brown, Ph.D.. If you wish to use this content in any manner, you need written permission. Contact Korie Beth Brown, Ph.D. for details.