Hedgehogs - A Complete Pet Owners Manual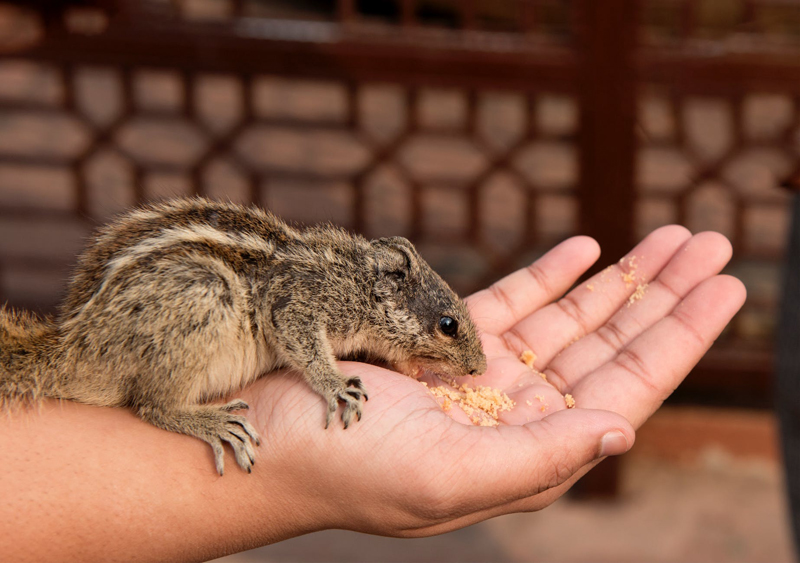 "Hedgehogs: A Complete Pet Owners Manual," or "Hedgehogs: Everything About Purchase, Care, and Nutrition," by Sharon Vanderlip, DVM
Fortunately for hedgehog caretakers, there is finally a current and excellent book on pet hedgehog care. For the most part, pet hedgehog care books in the general book trade have been terrible – so bad that following many of the directions on habitat and diet would be fatal. Indeed, up until 2010, the only good widely available book on pet hedgehog care was the 1995 (now somewhat dated) work by Dawn Wrobel. In this new book by Sharon Vanderlip, there is a tremendous amount of information crammed within its nine chapters and 103 pages, so much so that some of us old folks may have to use a magnifying glass to read the small print. Image and link to
The "Introduction" chapter is 13 pages long and contains general information about African pet hedgehogs. Chapter areas include the definition of a hedgehog, hedgehog physical characteristics, the hedgehog's place in nature, hedgehog classifications, legend and lore, mysterious natural history, and bright future. Overall, the chapter is excellent, and the folklore and species identification sections are especially well done.
The second chapter, "Before You Buy," is a nine page unit on things to consider before delving into the world of pet hedgehogs. The subheadings are A Prickly Pet, Special Considerations (Lifestyle, Age and Longevity, Expectations, Right Timing, Cost, Time, Materials, Space, and Other Household Pets), Selecting a Veterinarian, and Choosing the Hedgehog. This is an exceptionally well written chapter that provides a wealth of information and considerations that may not normally be taken into account by people thinking about obtaining a pet hedgehog. The author is correct in advising the reader to check local and state laws regarding the legality of keeping pet hedgehogs, as these laws are constantly changing. The advice concerning where to find a hedgehog (reputable breeder) and what to inspect and ask a breeder is right on target. The author cautions against obtaining a hedgehog as a pet for a young child, primarily (and thankfully) for the welfare of the hedgehog
The seven-page chapter titled "Understanding Your Hedgehog" is a delightful and unique section of a type that I think more pet care books should include. My compliments to the author for thinking of this singularly creative approach. The chapter is divided into four sections - The Basics, Behavior, Body Language, and Vocalizations. The Basics section deals with the senses of smell, taste, hearing, sight, and touch.
"Accommodations" is the topic of Chapter Four and covers eleven pages, three of which are taken up by two very useful tables. The author is quick to point out what NOT to use as flooring and/or exercise wheel surfaces (wire). The sections of this chapter include Special Housing Conditions, Housing Options (various plastic containers, Plexiglas, wood), Housing Requirements, Housing Conditions (Temperature, Ventilation, Humidity, Lighting, Sound), Bedding Material, Exercise Wheels, Exercise Ball, Hideaways and Nest Boxes, Toys, Dust, Water, and Gravel "Baths," Bottles and Dishes, Litter Box, and Travel Kennel. About the only thing omitted from this chapter is the danger that a hedgehog may break off teeth (especially front fangs) when attempting to get water from a water bottle.
Chapter Five, called "Your hedgehog Comes Home," is a brief five page unit that is very useful in introducing a hedgehog to her/his new home. Sections include Hedgehog Hazards (Sticky traps-Snap traps-Rodent and Insect poisons and baits), Household chemicals, Appliances (how hedgehogs can get into washers and dryers), Other pets, Outside doors, Poisonous plants and insects, Crushing injuries (stepping or sitting on your hedgehog), Setting up in advance. The remainder of the chapter includes sections on The Trip Home, the need for quiet, and capturing an escaped hedgehog (four useful strategies). There is also a two-page special section in this chapter titled "How-to: Handling Your Hedgehog."
The nine page chapter on Feeding Your Hedgehog is comprehensive and very useful. The chapter sections include Hedgehog Digestive System, Feeding Habits, What To Feed (Commercial hedgehog diets, Fresh fruits and vegetables, Dog, cat, and kitten food, Ferret food, and Insects), How Much and How Often, Menu for Hedgehogs, Vitamins, Minerals, and Supplements, Hedgehog Feeding Tips, Feeding With a Syringe or Eyedropper (How to feed with a syringe or eyedropper, What to feed baby hedgehogs, What to feed weak, weak, adult hedgehogs, Feeding guidelines, Hedgehog recovery diet), Potentially Harmful Foods, Water, and Nutritional Disorders. The section on potentially harmful foods is very well done and worthy of careful attention.
Chapter Seven, titled "Health," is a large 20-page chapter that is very comprehensive. The chapter is divided into the following categories: Keeping Your Hedgehog Healthy (Signs of a sick hedgehog, Possible signs of pain), If Your Hedgehog Is Sick (Emergency Care), Helping Your Veterinarian Help You, Health Problems (Anoxeria, Bite wounds, Cancer, Cardiomyelopathy, Dehydration, Dental problems, Ear disease, Eye problems, Fatty liver disease, Gastrointestinal disease, Constipation, Diarrhea, Intestinal obstruction, Intestinal parasites, Heatstroke, Infections, Injury, Kidney disease, Neurological problems (Vestibular disease, Degenerative myelopathy
), Respiratory problems, Skin disease and quill loss, Mites, Urogenital disease, Unavoidable problems, Medications, and Emergency first aid kit). Zoonotic Diseases.

The chapter of "Raising Hedgehogs," is an introduction for would-be hedgehog breeders. Its sections include To-Do List for the New Hedgehog Breeder, Hedgehog Reproductive Characteristics (Females, Males), Courtship behavior, Pregnancy, Birth, Milk production, Preventing stress and death, Newborns, Sexing hedgehogs, and Baby hedgehog survival

The final chapter in the book consists of only three pages and is titled "The Hedgehog Connoisseur." This has to do with hedgehog shows and traveling to hedgehog events.

At the end of the book is an Information page of organizations, magazines, and books. Throughout the work there are numerous very well done photographs.

The book is available via the Internet for around US $9.00. Hedgehogs: Everything about Purchase, Care, and Nutrition, by Sharon Vanderlip, DVM. Barron's Educational series, Inc., 250 Wireless Blvd., Hauppauge, NY 11788 (USA), 2010, ISBN 0-7641-4439-1.






Diana Geiger Exotic Pets Editor

on
Learn all about Z.G. Standing Bear Hedgehogs – Interview with Z. G. Standing Bear

My article on Hedgehog Care


Hedgehog Book
Hedgehogs:A Complete Pet Owners Manual by Sharon Vanderlip, DVM

Hedgehogs:A Complete Pet Owners Manual




The Gathering: Secretly Saving The World Part One Of The Hedgehog Chronicles




Join Exotic Pets Bellaonline on Facebook - be sure to click the "like" Exotic Pets Facebook

Exotic Pets @ Twitter



Subscribe free to the exotic pets newsletter. It is quick and easy Just glance to the right or scroll a bit to the bottom and subscribe. I will only bug you once a week :) Be the first to be in the know! Your information is always private!

I am also the Bird editor if you enjoy pet birds subscribe to the Birds newsletter. Birds BellaOnline


Ferrets: A Complete Guide available in paperback, PDF, and Kindle. By Diana Geiger (me:) Five star reviews! Also available at Barnes and Noble online.






Ferrets: A Complete Guide - Paperback

Ferrets: A Complete Guide - Kindle

PDF Version Ferrets: A Complete Guide (Access to free PDF Reader)
Ferrets: A Complete Guide


This site needs an editor - click to learn more!

You Should Also Read:
Exotic Pet Site Map
Ferrets - A Complete Guide Paperback and Kindle
Exotic Pet Shopping (the safest for your pets)




Related Articles
Editor's Picks Articles
Top Ten Articles
Previous Features
Site Map





Content copyright © 2022 by Zug G. Standing Bear. All rights reserved.
This content was written by Zug G. Standing Bear. If you wish to use this content in any manner, you need written permission. Contact BellaOnline Administration for details.