How to Write an Author Bio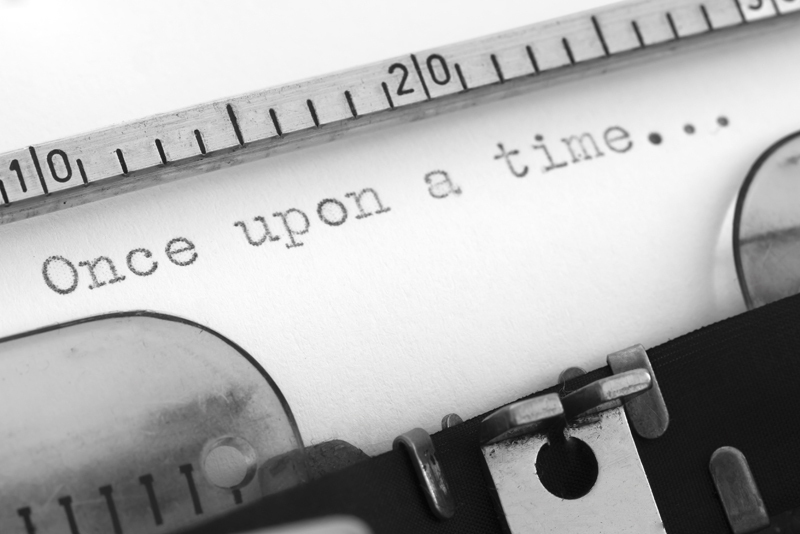 An author bio is your About Me page on your publisher's website or in the back of your published book, and the regrettable author bios come in two types. First is the one that includes too many superficial details that quickly become outdated. Second is the off-putting bio that comes across badly to the readers. When you submit an author bio to your publisher, you may be stuck with it for a long time. Think about it, keep it brief and timeless, and revise before you send it in.

As soon as you send your author bio to your publisher, it is beyond your control. It goes inside every copy of your e-book or print book. It appears on your designated author page at Amazon.com or BarnesandNoble.com, and only the publisher has access to those pages. But the publishers don't have the time to make constant updates for authors, nor will they allow authors to do it themselves. You author bio is going to stick for years if not forever, so make sure you're comfortable with it.

Most publishers require their authors to write the bios in third-person, but some may allow first-person. Either way, keep it brief and timeless. By timeless, I mean statements like, "[Your name] enjoys writing interracial romance in which the lovers use humor, courage, and compassion to earn their happy ending." This statement is meaningful to the readers and unlikely to change. It is also abstract enough not to be too revealing. For example, you may not want to list your hometown and risk readers dropping in on you for a visit.

You can always limit your author bio to, "[Your Name] loves to hear from [his/her] readers. You can reach [him/her] at https://www [dot] authorwebsite [dot]com." This invites interested readers to your website where you can post in more detail and update things whenever you want. This saves you from including things in your author bio that can become embarrassingly outdated. Imagine being stuck with an author bio that gushes about your spouse long after you have come through an acrimonious divorce, or lists you as still being involved with an authors' group who recently made the news for plagiarism.

Keeping your author bio timeless and brief can also help you to avoid an off-putting author bio, which can come across like a slap in the face to readers, especially if they have just been emotionally moved by your story. There are so many good books out there and so little time that it doesn't take much to make readers drop you from their authors-to-watch lists. Here are some examples of potentially off-putting author bios:

Bios that apologize: Ms. Writer is so thrilled to meet other writers and readers who don't think that a woman writing about men loving men is weird. Statements like this used to come up all the time in the gay romance genre. Why would it be weird? It is just another form of fiction. Never apologize for what you write.

Bios that brag: Mr. Writer, creator of the beloved and critically acclaimed series… Beloved? And this comes from the author himself? Ms. Writer is the recipient of numerous awards. If you have received specific honors such as a Hugo or Edgar or National Book Award or a MacArthur fellowship or something like that, do list it. Omit the date and connect the award to the relevant book or project. Otherwise, avoid statements with vague adjectives like numerous or countless, which can sound unbelievable.

Bios that are flippantly uninformative: Ms. Writer loves fuzzy green socks, motorcycles, and marshmallows, but not all in the same cup of cocoa. Why even waste the readers' time with this? They turned the page to your author bio hoping to learn something sincere and meaningful about you. It might be a great line for Twitter, but not for something as permanent as your author bio.

Clichéd bios: Here are two clichés that I see so often that I'd like to invent a drinking game around them: Mr. Writer has been writing since grade school / age four / birth when he popped out of the womb clutching a pen and notepad. And, Ms. Writer is owned by [insert number of] neurotic cats. Clichés are like the flippantly uninformative author bios; they imply that the author doesn't care enough to communicate with the readers.

Clichés can also be offensive. Readers with mental health issues understandably dislike the author bios that jokingly compare character creation to hearing voices: Mr. Writer spends his delightful days taking dictation from the rowdy crew of muses in in his head. Hmmm, try explaining how much fun that is to a real schizophrenic.

Bios that are strenuously quirky: I once read a long one written from the viewpoint of the author's cat: Mommy spends far too much time making up stories about hot men and typing on her laptop when she should be giving me catnip. And then there is my own author bio written in 2010 that has the obnoxious sentence, "Unlike 99.9% of all authors, I wasn't born writing…" I kick myself now whenever I run across that sentence on the internet somewhere. If only I had known to keep my author bio brief and timeless!
You Should Also Read:
Good Luck Changing That Author Bio
Self-Publishing


Related Articles
Editor's Picks Articles
Top Ten Articles
Previous Features
Site Map



Follow @Val%5FKovalin
Tweet





Content copyright © 2023 by Val Kovalin. All rights reserved.
This content was written by Val Kovalin. If you wish to use this content in any manner, you need written permission. Contact Val Kovalin for details.