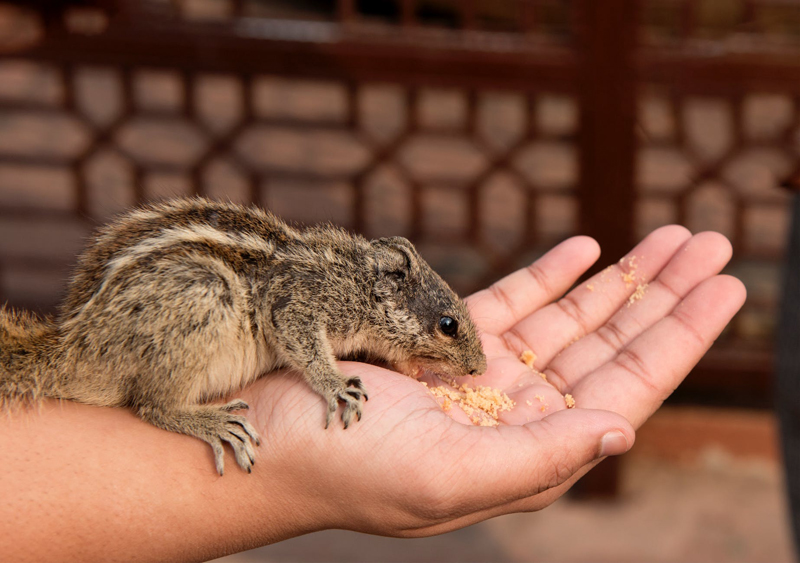 Last week and again this week we honor animals. Last week we discussed animals that served people or specifically exotic animals, which made life easier for people with disabilities. This week we will acknowledge the many animals that have saved lives. Through out human history there has been so many animals that have served and saved I doubt if there is a number to describe the many.
One of my favorite exotic pet stories is about Lulu the pot-bellied pig that saved a victim of a heart attack, Joann Altsman. Lulu belonged to Altsman's daughter. Joann crumpled to the ground stricken by a heart attack. Lulu was determined to find help for Altsman, running from the house, out to the street and then tried to block traffic. After numerous attempts and several trips back to the house to check on Altsman, the pig finally found someone that understood if an animal is trying to get your attention there is always a good reason for it; even if you don't fully understand the reason. The passerby followed the pot-bellied pig inside the house. The little pot-bellied pig not only understood the situation, the animal was able to reason, to think through what needed to be done. Altsman was taken to the hospital. Her life was saved by a pot-bellied pig.
Willie the parrot saved the life of a two-year old baby. The two-year old child was named Hannah. She was under the care of a babysitter. While the baby sitter was in the bathroom Hannah began to choke. The little parrot screeched "mama baby" repeatedly. When the babysitter saw the child, she had already turned blue. If the bird hadn't alerted the babysitter the baby would have died. Willie is another example of an animal quite capable of reasoning, of thinking a situation through; thus saving a life.
Another story that intrigues me is a Silverback gorilla named Jambo. A little boy fractured his skull after falling into a zoo's gorilla environment. Jambo kept the other gorilla's away and also patted the boy's back giving the boy reassurance and comfort. During the rescue, Jambo kept the other gorilla's at bay allowing the rescuers access to the boy.
There are numerous accounts of dogs and cats saving lives. There are also reports of a goat, a Watusi calf, a dolphin, a horse, and a elephant that has saved lives. An elephant rushed eight-year-old named Amber Mason to higher ground then stood next to the child to take the impact of a large wave during the Thai tsunami in 2004.
I personally can relate a story of a black wolf that found a stranded traveler and laid on top of the man to keep him from freezing. His car stalled, he should never have left his car to take off on foot during a white-out condition blizzard, but he did. Thanks to this wild wolf he lived to talk about the incident. When the man was found the wolf bolted. At first the rescuers thought the wolf was after the man, until they realized by the noted evidence and his warmed middle body, the wolf, in fact was keeping him alive. The man could hazily remember the smell, the golden eyes looking at him, vaguely aware of the snow but yet feeling warmth. A wolf saved a life.
I am intrigued by the stories of wolves raising lost infants and children. I wonder how much truth is in these stories.
Animals are intelligent, and are capable of reason, animals should be respected, never exploited, abused, or tortured. These exotic animals are capable of using logic and using their common sense to save lives. In many respects humans consider animals to be less important or less intelligent. I beg to differ. Often animals are more humane than the human species.
What other ways, other than what we discussed in the articles, do animals serve and save? There are many other ways. What have you personally experienced?
Animals that serve and save, your comments and experiences
Last week's article Animals That Serve
Glance to the right of the article, sign up for the Exotic Pets Newsletter it is free and private!
Diana Geiger Exotic Pets Editor
on
I am the author of Ferrets - A Complete Guide available in paperback and Kindle


Sometimes saved works to ways, it can benefit the animal and make a heck of a difference in the person's life. Saved: Rescued Animals and the Lives They Transform

This site needs an editor - click to learn more!

You Should Also Read:
Exotic Pet Site Map
Ferrets - A Complete Guide Paperback and Kindle
Show you support for Exotic Pets BellaOnline




Related Articles
Editor's Picks Articles
Top Ten Articles
Previous Features
Site Map





Content copyright © 2022 by Diana Geiger. All rights reserved.
This content was written by Diana Geiger. If you wish to use this content in any manner, you need written permission. Contact BellaOnline Administration for details.