Exotic Pets - Animals That Serve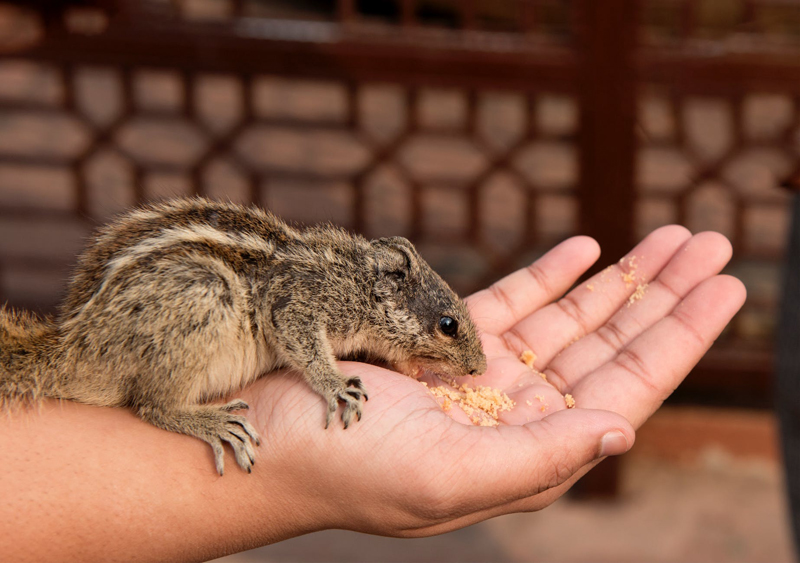 I think it is time for a big thank you to the animals, companion animals; including exotic pets that serve and exotic pets that save. There have been many stories about animals saving lives in many different ways and circumstances. There are also an amazing number of different exotic animals, or exotic pets that work diligently as service animals. If you think the time has arrive to say a big thank you to these animals that serve and save at the end of the article "like and send." We can get a big thank you out, all over the world if your diligent!
This week we will discuss service animals, specifically exotic pet service animals. These various service animals allow people to live much happier, more independent, fulfilling, and richer lives than they normally would have. Next week we will look at animals that save!
At one time you would only hear about guide dogs that assisted the seeing impaired or even hearing impaired. Now there are service animals of the exotic animal variety; service monkeys, service ferrets, service miniature horses, and many others.
Service animals provide for the many needs that people with disabilities cannot do without assistance, giving them a sense of worth, and providing the ability to have independence.
Many exotic animals live much longer lives than dogs. It basically costs the same if you're training a miniature horse, monkey, or dog. However, the lifespan of a miniature horse or monkey is much longer than a dog. A seeing impaired person may go through five to seven guide dogs while only one miniature horse would be needed.
There is a guide miniature horse named Panda who assists Ann Edie safely down the street, even guiding Edie's hand to the walk sign call button. Some of these reasons that guide miniature horses are more desirable than guide dogs, exceptional vision, and better range of vision because of the location of the eyes allowing the miniature horse to see 360-degrees. Miniature horses have an easygoing disposition as well as easily trained.
Check with the Guide Horse Foundation (link can be found on bottom of page) for more information on miniature horses as guide animals.
Another exotic animal service animal is the service monkey or companion monkey. Monkeys make outstanding helpers for people that have limited mobility. The monkey helping with in-home assistance has allowed many people with spinal cord injuries and many other mobility troubles to live with dignity, pride, and most important independent of other people.
The monkey also makes an outstanding companion for people with mobility impairments.
Since the crackdown on exotic pet laws, primates are no longer able to be imported into the United States.
The Helping Hands: Monkey Helpers (link can be found on bottom of page) has been helping people with mobility issues since 1979. They provide training, and keep close tabs and provide assistance for the companion monkey along with constant monitoring of the health of the monkey including, nutrition, behavioral, and medical needs. They provide the capuchin monkeys, the training, and assistance free of charge. They are only able to do this because of generous donations and the help from volunteers.
For more information on service monkeys, guide monkeys, or companion monkeys contact the Helping Hands: Monkey Helpers.
Ferrets are also used as service animals. They are able to sense in advance a seizure. They also give a personal a calming effect avoiding seizures. Learn more about ferrets as service animals.
Ferret Helps Disabled Man
Animals as service animals have amazing potential; especially exotic animals as service animals. They technically are not an exotic pet but a companion animal. As far as I am concerned any animal that loves us and lives with us is a companion and not a pet.
***Here is the corresponding article to honor Animals that Save Lives
Animals that Save Lives
Look to the right, subscribe to the Exotic Pets newsletter. It is very private, secure, quick and free!
Join Exotic Pets Bellaonline on Facebook and Twitter - be sure to click the "like"
Exotic Pets Facebook
Exotic Pets @ Twitter
Diana Geiger Exotic Pets Editor
on
Guide Horse Foundation
Helping Hands: Monkey Helpers
Remarkable story of a monkey, a man with a spinal cord injury, and a miracle. Kasey to the Rescue: The Remarkable Story of a Monkey and a Miracle



Ferrets: A Complete Guide available in paperback and Kindle. By Diana Geiger (me:) Five star reviews!






Ferrets: A Complete Guide - Paperback

Ferrets: A Complete Guide - Kindle

PDF Version Ferrets: A Complete Guide (Access to free PDF Reader)
Ferrets: A Complete Guide


This site needs an editor - click to learn more!

You Should Also Read:
Exotic Pet Site Map
Ferrets: A Complete Guide Paper, EBook, and Kindle
Show you support for Exotic Pets BellaOnline




Related Articles
Editor's Picks Articles
Top Ten Articles
Previous Features
Site Map





Content copyright © 2022 by Diana Geiger. All rights reserved.
This content was written by Diana Geiger. If you wish to use this content in any manner, you need written permission. Contact BellaOnline Administration for details.