The Bible on Efficient Living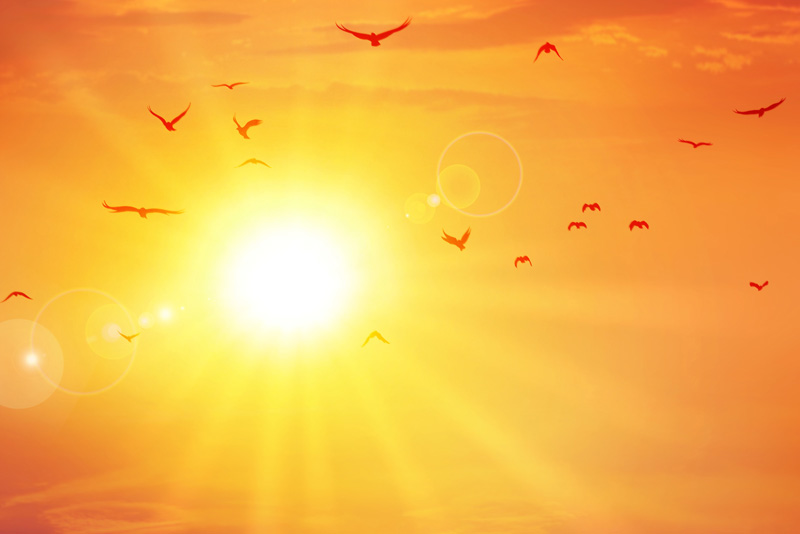 How's life going for you? Do you feel like you are spinning your wheels - working hard but going nowhere? Judging from the number of self-help books on the store shelves, many people feel this way. Did you know that there is one book that has all the secrets of efficient living – living the way God intended? It is the Bible –inspired by the Creator for His people.
The Bible is actually 66 books written by 40 different men who lived on 3 continents. It was written in 3 languages and in a time span of 1600 years and yet there is one theme that runs from Genesis to Revelation. Incredible as it seems for a book whose chapters were written so long ago, the Bible contains information that is pertinent today. Every word was inspired by God our Creator so there is no better place to look for answers.
Let's talk about success through efficient use of time.
Get Started

At whatever point you are –whether you are 16 or 96 - get started now. Let's not waste time. Psalm 90:12 asks God to "teach us to number our days." God gives us a certain amount of days on this earth. We aren't told how many days we have or when He will take us home. James 4:13-14 compares life to the morning mist that appears for a while and quickly disappears as the sun rises. The Bible also makes it clear that we aren't put here to waste our time. We are to be focused on making our days count and not squander even one of them.
Advice on navigating our days
To Be Successful, Learn

Where do you spend your time? We become like those with whom we associate – learning good traits or the not-so-good depending on the focus of our attention. Do you want to be wise? Hang out with wise people. Hanging out with those who are foolish and have no goals, is self-destructive. Proverbs 13:20

Look forward to learning. Develop a love for it, no matter from where it comes. Learning includes accepting correction from those who have more experience and education. If you believe that you always have the right answer, you won't get anywhere. Proverbs 12:1

How easy it is to discount advice or a reprimand but the Bible says that wise words from a friend are a valuable gift that should be accepted and used accordingly. Proverbs 25:11
Develop a work ethic


There is no place for laziness in successful living. Become a self-motivator. Don't be sleeping in when you should be off to work. Proverbs 10:4-5

2 Thessalonians 3:6-9 goes so far as to say that those who don't work – who don't contribute to the good of the community – don't have the right to expect to be fed.

Hard workers become the leaders and experience a sense of freedom in their work. The lazy person finds work oppressive and feels more like a slave than an employee. Proverbs 12:24

Work willingly, doing your best, whether you are the janitor or the owner of the company. Work as though God is your employer, because He is. God owns the earth and everything in it. No matter what you do, you are His representative and are doing His work. Colossians 3:23
Examine Your Motives

Proverbs 23:4-5 advises that we shouldn't focus on trying to get rich. In one day that money, we have been so determined to get, can be taken away, leaving nothing to depend on. "In the blink of an eye wealth disappears." Psalm 23:5

Jesus said that you can't serve two masters. Remember that God is the one we serve, not the money or the things we buy or the power that money gives. Keep God in first place. Luke 6:13
Finally

We serve a big God, who see's everything we do and doesn't miss a thing. Foolish decisions and an undisciplined life lead to a dead end. Proverbs 5:21-23
These are just a few of the rules for efficient living found in the Bible. Study Scripture every day to find God's word to you.
You Should Also Read:
The Generous Prosper
Charity - God's Idea of Religion
The Fruit of the Spirit


Related Articles
Editor's Picks Articles
Top Ten Articles
Previous Features
Site Map



Follow @LynneChapman
Tweet





Content copyright © 2021 by Lynne Chapman. All rights reserved.
This content was written by Lynne Chapman. If you wish to use this content in any manner, you need written permission. Contact Lynne Chapman for details.