Essential Oils and Their Role In Perfumery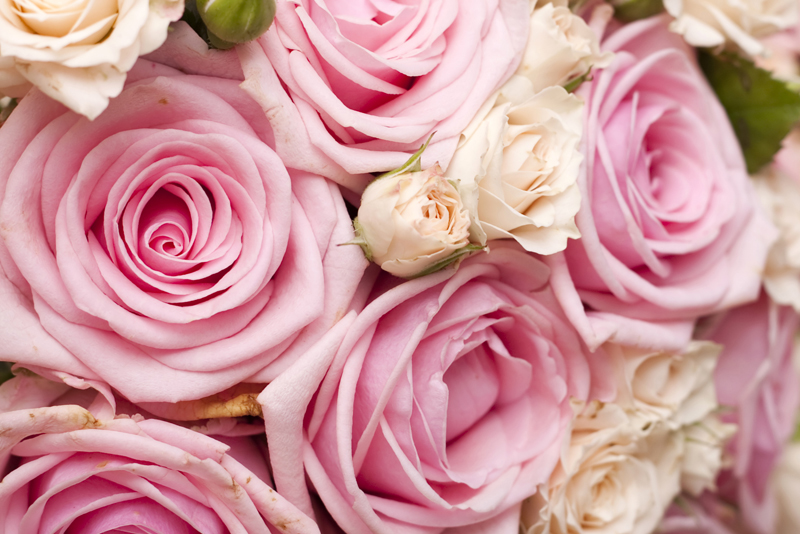 Essential Oils, The Foundation for Perfumery
When you take a look at essential oils and how they are actually represented the perfume industry, it's very easy to see why there's an affinity towards certain scents.
In perfumery it's a very special type of environment to get into because what one person likes, another person could completely hate.
But at the same time when you find a way of blending certain oils together they can create some of the most magnificent aromas that have ever crossed your nose.
In studying essential oils and how they are the foundation of what we know to be perfumes, there are different groups that they can actually fall into.
Essential oils, each one of them has a unique quality, but there are 7 to 8 broad categories of oils.
Spicy Essential Oils
The ones that are known to the public for the most part are spicy and under the category of spicy oils, these are oils that are referred to as warm properties.
They're good for treating respiratory infections, tight muscles, arthritis and they're also relaxing aromas that actually help to lift your moods and banish your stress.
Oils that fall in this category are Cardamom, Black pepper, Cinnamon, Clove, Ginger and Nutmeg.
If you take black pepper and blend it with some sandalwood, vanilla, amber and patchouli you've got a really nice scent that's going to create a wonderful cologne for a men's line.
So even though it's categorized under warming properties and known to treat respiratory infections they are beautiful oils that can transform a mixture of blends into an aromatic scent.
Floral Essential Oils
Another group of essential oils that are used a lot are floral. Most people know these oils have a relaxing and calming effect for your mind and your body. They're known to help release stress and tension in your muscles as well as balancing out your emotions.
These particular oils have very uplifting aromas and they can relieve mood swings, depression and headaches.
Oils that fall into this category would be Chamomile, Geranium, Juniper, Lavender, Niaouli and Palmarosa.
Geranium is used to treat menopause. So when you have a blend that's composed of geranium, lavender and rose you have a very wonderful perfume blend and it can also help you with symptoms.
All of what I'm referring to here is about natural perfumery. Not what you would buy over the counter in a department store or drug store.
Those are definitely environments where you're going to find perfumes that are for sale but they're not necessarily giving you 100% of the essential oil.
If you find a perfumer that will blend oils for your unique body chemistry, you might pay more for that creation but you will get so much more use out of it and you will be walking around with something that has been done specifically for you.
Heavy Scents in Perfumery
Under the floral category there are also oils that are known as heavy scents, and these particular oils have a heavier floral scent. They can also share characteristics with wood and earthy oils.
They tend to be a bit more expensive and as I name them you'll understand why. Their aromas are intense and they only need to be applied in small quantities in order for you to benefit from them and they can last for hour's even days depending on your body chemistry.
Essential oils falling under this category, as heavy scents would be Jasmine, Neroli, Pettigrain, Rose, Rose Otto and Rosewood.
They're fabulous scents, make beautiful blends and when you have someone who can actually create these sensations for you, you then have your own unique blueprint of a scent.
Citrus Essential Oils
And then there's the category of citrus essential oils. Citrus oils stimulate the mind, body and immune system. Essential oils under this category would be Bergamot, Citronella, Grapefruit, Lemon, Lemongrass and Melissa.
Warm citrus oils would have a different type of aroma. They have characteristics of and often share properties with floral oils. There are 3 scents that fall under this particular category, Mandarin, Neroli and Orange.
Woodsy Essential Oils

The last group we'll talk about will be your woodsy earthy scent. These are referred to as heady which means they're strong and even though they're strong they can sometimes have an extreme calming effect on your emotions. They can often give you a feeling of peace and well being.

Oils that fall in this particular category would be Cedar wood, Frankincense, Myrrh, Patchouli, Sandalwood, Vetiver and Ylang Ylang.

These oils in certain environments are considered aphrodisiacs helping to calm the nervous system and sensual pleasure. They're also good for treating skin conditions, especially mature and dry skin because of their nourishing and moisturizing properties.

Finally …

These are just a few of the benefits you receive when you understand how to work with essential oils, especially when you're using them as the foundation of perfumery.

One of the best investments you can make is to find a perfumer that can actually create a scent for you, unless it's something you'd like to learn to do yourself. Talk about one of a kind, it will truly be one of a kind.



Life Never Smelled So Sweet!


Juliette's Website

https://nyrajuskincare.com



Related Articles
Editor's Picks Articles
Top Ten Articles
Previous Features
Site Map





Content copyright © 2023 by Juliette Samuel. All rights reserved.
This content was written by Juliette Samuel. If you wish to use this content in any manner, you need written permission. Contact Juliette Samuel for details.