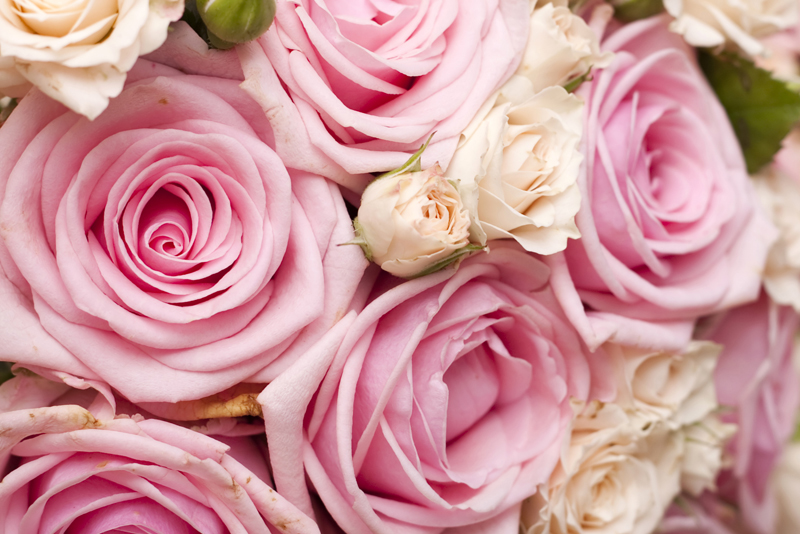 Reed diffusers, incense, oil lamps, potpourri, etc. Everything to keep your home smelling the best it can. Recipes to make your own products will be given.
3 of The Best Home Scents for Winter


The best home scents for winter. Whether it's using food, candles, incense or just diffusers, winter scents are some of the most aromatic you'll find in any given season. They're scents that are very familiar to us this time of the year.
Are Scented Wooden Balls the New Diffuser? Awesome


Diffusers have been all the rage for years now. Did you ever think a wooden ball would enter the realm of diffusing scent into a room?
Aromatherapy Diffusers, Why Use Them?


Diffusion by definition is the process of dispersing essential oils so that their aroma fills a room or an area with its natural fragrance.
Aromatic Seasonal Blends


Fall - Winter is a great time to experience the aromatic benefits of essential oils -- to cleanse and freshen the air in a home shut tight against cold weather. Explore their beauty and see what concoctions you can come up with
Basic Needs for DIY Fragranced Items


Making your own fragranced items is not complicated and the rewards can be tremendous. Many people have a lot of the items needed in their homes already. Being frugal can be creative and luxurious at the same time especially for holiday gift giving!
Best Home Fragrances for Every Room


Want to add depth to a space at home? Set the right mood in a room, perhaps?Home fragrances can do that for you without putting a dent in your budget or taking away much of your time. Learn more as you continue to read ...
Bringing the Smell of Sweetness Into Your Home


From cottage industry to corporate sales, home fragrance has reached new heights. Whether it's scents that help your house feel like a home or outdoor candles to ward off mosquitoes, fragrances can be found for every occasion.
Choosing Home Fragrances For Every Room


Looking to add depth to a space in your house? Set the right mood in a room, perhaps? There's nothing like finding the perfect scent to do so. Here are a few tips and scents to help you add fragrance to your space.
Cinnamon, Apple Cider & Home Fragrance


Have you ever walked into a room and the aroma that hit you, started you on a fragrance journey down memory lane?
Festive Sprays-How to Change the Energy of a Room


Festive room sprays. Interesting how the Autumn season brings a feeling of festivities. What better way to extend these feelings and celebrations or change the energy, than with aromas using room sprays.
Fragrance and Flavor From Your Kitchen


There's nothing like the beauty of fragrance coming from your kitchen. The smell of rosemary chicken, cornbread stuffing, vanilla pound cake or zesty lemonade all bring a soothing aroma past your nose. Read about the dual roles of some of your favorite herbs and spices.
Frequently Needed Supplies for DIY Fragrancers


When you make your own fragranced items, you may need to look in places other than the grocery store for basic needs. Health food stores, pharmacies and even online stores should get you what you need.
Home Décor and Winter Scents


Winter is a time when you close your house up tight blocking out as much of the cold as possible. So how do you give and keep your home smelling fresh and wonderful? Let's find out!
Home Fragrance


When you think of home fragrance, most of you think of a candle or can of spray that will provide you with a beautiful aroma for your home environment. But have you ever considered creating a garden space that would provide you with aromatic blends whenever you saw fit?
Home Fragrance and The O Factor


Why do you buy the laundry detergent, the room freshener, the candles or the dish detergent that you buy? Could it be because of the O Factor?
Home Fragrance For Your Favorite Spaces


When thinking of a beautiful scent, do you think of your personal blend or one for your home? Home fragrance is an area in the perfume industry that is not always discussed but a scent blend for your home can change your mood and the mood of your environment.
Home, Sweet Scents of Home


Aromatherapy might conjure up relaxing moments, peaceful walks through flower gardens or incense burning on the sun porch at dusk. But there's nothing like the natural smell of fragrances that give new life to your home environment. Gifts from nature bring the outdoors, indoors. Read on for idea
How to Create an Awesome Scented Garden?


A scented garden .. Really!? How do you create an awesome scented garden? You can go online or you can buy a stack of books and magazine. Better yet ...
How to Create Your Personal Spa Oasis With Scents


Looking for a place to relax, have some quiet time and not have to venture far from where you live? Try these tips for creating an in home spa oasis.
How To Make Seasonal Potpourri


Over the river and through the woods , da da da da da da..... you know the rest. Not only was it to have Thanksgiving dinner but it was also the beginning of holiday craft season for us. When I was younger and I'll leave it at that ...
How to Scent up Your Home With Natural Products


Scent up your home? There's nothing like a natural product to help you do so. Everything from essential oils to diffusers is available to you.
How to Scent Your Home Environment


Have you noticed all of the ways to add beautiful aromas to your home environment?
How to Think About Household Cleaners Differently


Household cleaners. What better time to re-think your household cleaners, than on what 'seems' to be the tail-end of the pandemic. Let's face, we changed the way we do everything when the pandemic arrived.
How To Use Fragrance In Your Home


Looking for a way to scent your home? Here are a few things to consider when looking for the perfect scent for any room in your house.
Incense, What's So Great About Their Scents?


What is an incense? What are they made from? Why do people burn them? What are the different types and what are their benefits? Keep reading to learn more.
Is Watermelon A Good Ingredient for Summer Scents?


Watermelon is one of the summer's most refreshing fruits. It's perfect for a hot day, and it can also make a great ingredient for summer scents. Watermelon candles and diffusers are becoming increasingly popular and for good reason.
Natural Home Fresheners


Have you noticed the recent trend in making everything in your home smell ... good? A nice smelling home seems to be mandatory ... but are the methods being used healthy?
Scenting Your Space with Ahh ...romatherapy


A powerful way to scent a room or relax an individual, aromatherapy can provide just the solution to help bring you to a peaceful and relaxed state of mind.
Scents From Your Garden - How To Create Them


Scents from your garden, don't have one? No worries! Every city, town and village has a local farmer or farmer's market. Some of the most aromatic scents are produced from their fields. Don't feel like venturing out? Grow your own.
Seasonal Scents For Autumn, 5 Ways To Use Them


Autumn is a colorful and wonderful time of year.  One of the best things about it, is the change in season. The leaves start to change color, the air gets a little cooler and the smell of the Autumn  Season is in the air.
Spruce Up Your Home With 3 Seasonal Scents


Scents and fragrance to the rescue. Decorating a home isn't just about the physical appearance, but also about the overall ambiance and atmosphere. One easy way to achieve a cozy and inviting atmosphere is through scents.
Water Scent Year round


How to make an indoor water garden. This way you can be surrounded by the scent of water all year long.
What Three Scents Are Great For Fall Home Decor?


Scents play a crucial role in creating the perfect ambiance for your home. And with fall rolling in, it's time to switch up your scents and embrace those warm and cozy vibes. What are the top three scents that are perfect for fall home decor? Let's find out!
Editor's Picks Articles
Top Ten Articles
Previous Features
Site Map
Content copyright © 2018 by . All rights reserved.
This content was written by . If you wish to use this content in any manner, you need written permission.
Contact Juliette Samuel for details.