Spiritual Growth - Sanctification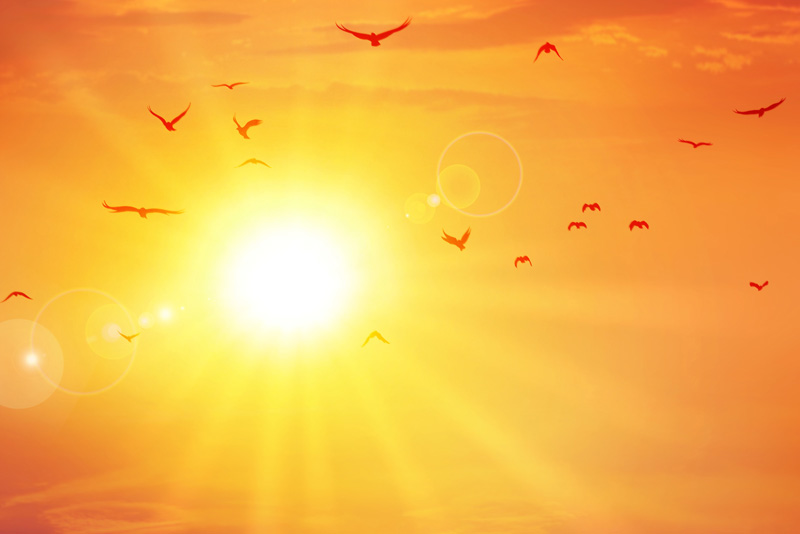 Sanctification. As Christian words go, this is a big one. When I first became a Christian I didn't know what it meant. I have since discovered that many new believers and even some long-time Christians don't have a comfortable grasp of the meaning of sanctification. You may never hear the word in your church. This does not mean that the church is not concerned with it.
My own simple definition is this. Sanctification describes a believer's on going growth in godly living. It is the progressive conformity to the image of Christ – becoming like Jesus.
We know that salvation comes first. I receive Christ, repent and trust in Jesus' sacrifice for my sin. That's called justification – another big word. It is tempting to stay right there in my spiritual journey.
At the point of belief, most Christian believers are baptized. The believer's baptism is a symbol of being buried with Christ and raised to a new life by God's power, just as Jesus was raised from death. In our old life we were controlled by sin. But because of Jesus' death and resurrection, a believer is asked to consider himself dead to the power of sin and alive to a life lived for God. We are set apart for His purpose.
The need for sanctification is emphasized because of the habit of some Christians to stop at salvation - to rest there – living in the same way, following old habits. (Some of the signs of this are: sexual immorality, lust, gluttony, idolatry (placing extreme importance on anything other than God) quarreling, jealousy, temper- tantrums, selfishness, and envy.) Believers continually exhibiting these characteristics, may have been saved and assured of eternal life, but have not moved on to holy living – living for God and according to His will.
It is a believer's responsibility to want to live in the new life that Jesus provided and to work toward that end. The good news is that this is not a difficult responsibility because God does most of the work. Remember, we are raised to new life by God's power. He transforms the believer into a new person by gradually changing their way of thinking.
What is my part?
I must remember that the Holy Spirit lives within me. He helps to guide me into holy living.
I am to live my life, but to do everything for God's glory.
I am to allow God to speak to me through prayer, godly preaching, and through Bible study.
I am to attend a church and to worship regularly.
I am to serve others.
I am to spend time with other believers.
How do I know I am being sanctified?
Certain habits will begin to replace the old habits. The new habits of love, joy, peace, patience, kindness, goodness, faithfulness, gentleness, and self-control, are called
The Fruit of the Spirit and are discussed in more depth here
.
To study more about holy living, read Ephesians 4:22-32, 5:21-31, Colossians 3:1-17, 1 Corinthians 3:13-15,10:31, 15:33, 2 Corinthians 6:14-16, Galatians 5:16-26, 1 Thessalonians 4:3, Romans 6:1-23, 12:1-2, Proverbs 13:4, Hebrews 3:13
You Should Also Read:
Spiritual Growth
What Does it Mean To Be Holy?
What is Sin?


Related Articles
Editor's Picks Articles
Top Ten Articles
Previous Features
Site Map



Follow @LynneChapman
Tweet





Content copyright © 2021 by Lynne Chapman. All rights reserved.
This content was written by Lynne Chapman. If you wish to use this content in any manner, you need written permission. Contact Lynne Chapman for details.