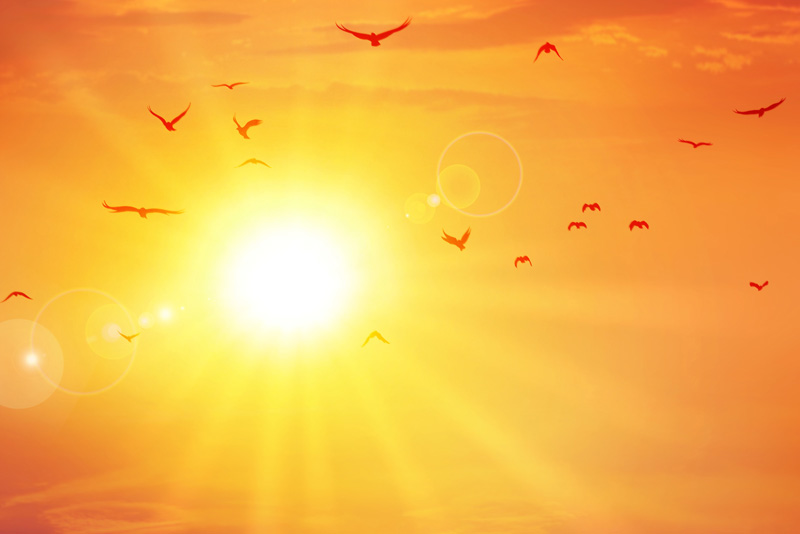 We all have our own definition of sin. We make sin fit into our own set of rules and define sin according to a standard of right and wrong that makes sense to us.
But, according to the Bible, sin is failing to live up to God's standard, not our standard. Romans 3:23 says that
everyone
has sinned and
everyone
falls short of the glory of God.
Looking through the Bible, I found these definitions of sin.
According to 1 John 3:4 and Romans 2:23, 24, breaking God's law is sin. We find His laws in the 10 Commandments, and by breaking these laws we dishonor Him.


When we know the law, but go our own way and do as we please, we are rebelling against God. This rebellion is sin.
Isaiah 59:13, 14 stresses that we are not to do as we please or go our own way on the Sabbath and if we keep from breaking the Sabbath and if we don't do as we please and if we don't go our own way, we will find joy in the Lord. That's an inner joy that comes from being at peace with God.


Sin is living independently of God. When we make our own rules and plan our life around our own wishes without God's direction we become our own god.
In Genesis 3:5 the serpent tempted Eve by telling her that if she ate the fruit, she would be like God. That temptation works on many of us. The power of being in charge of our own universe is very appealing.


Sin is pride or conceit. Conceit is an exaggerated estimate of one's own ability or importance.
1Timothy3:6-7 says that an elder of the church must not be a recent convert or he may become conceited and fall under the same judgment as the devil.
Ezekiel 28:14-17 says the devil was once a beautiful angel. He was the model of perfection, but became so taken with himself that he was filled with pride and considered himself equal with God. For this, God cast him out of heaven.
In the end, the devil will be cast into the lake of fire. Revelation 20:10


Sin is living in such a way that denies God and hides the truth of God from others.
Romans 1:18 says that the wrath of God is against all the godlessness and wickedness of men who suppress the truth.


Sin is going astray, leaving the path of God's leading and going our own way.
Isaiah 53:6 says that we all, like sheep have gone astray, each has turned to his own way.


Sin is failing to do what we know is right.
James 4:17 says that anyone who knows the good he ought to do and doesn't do it, sins.


Sin is not praying for others
I Samuel 12:23 says; "far be it from me that I should sin against the Lord by failing to pray for you." We know that it is good to pray for others but possibly, have never considered it a sin to fail to do so. So, even if we feel that intercession is not our spiritual gift, we are to pray for others.
I've been told that sin is anything that does not look like God. It is anything that is not in God's will and anything that dishonors God. We are to be holy as God is holy. Does that sound impossible? That's why our God, who loves us, sent Jesus Christ to die on the cross in payment for our sins. We are forgiven and made holy because of His sacrifice. John 3:16-18
You Should Also Read:
A Christian Set Apart
Fruit of the Spirit
Christian Living in Two Questions


Related Articles
Editor's Picks Articles
Top Ten Articles
Previous Features
Site Map



Follow @LynneChapman
Tweet





Content copyright © 2022 by Lynne Chapman. All rights reserved.
This content was written by Lynne Chapman. If you wish to use this content in any manner, you need written permission. Contact Lynne Chapman for details.