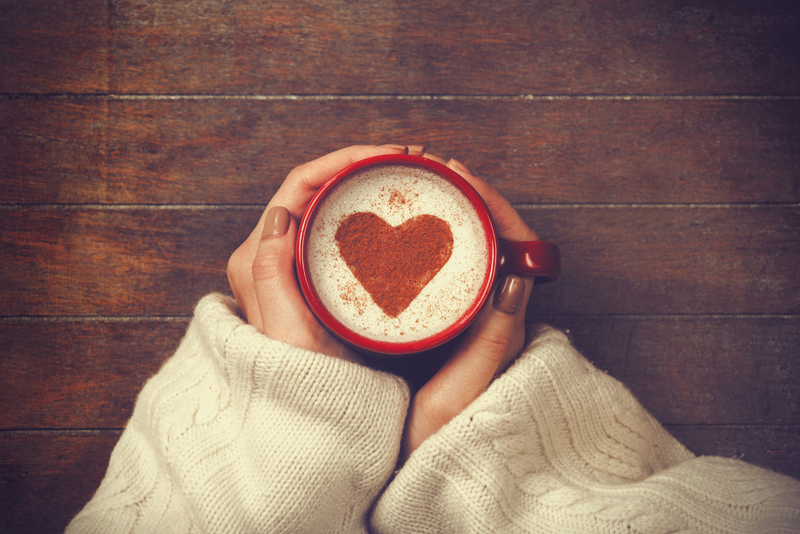 Historically, knitting was a cold-weather activity, as houses weren't heated and clothing often made a difference in comfort. Today, this isn't such an issue, but knitting still holds its association to fall and winter garments and accessories. Even summertime knitting is usually associated with looking ahead to the colder months. What better time to make beautiful holiday presents? And, given that one usually has more time to relax, why not focus on a pair of stranded socks?

The format of a sock project makes it a great way to learn the stranded color technique, as most socks are usually knit in the round, with the right side of the cloth facing the knitter. Better yet, they are small projects – usually maxing out at seventy-two or so stitches per round – with a majority of the time engaged on knitting a tube. Beginners can knit the toe and heel in one color, thereby ensuring that the stranded sections are exempt from other design challenges. The finished socks are a bit thicker, warm, and quite beautiful. Even in warm climates, these projects make great house slippers or warmers after cold-water exercise (consider that Ugg boots originated in multi-climate Australia, where people are in and out of the ocean).

Stranded socks can utilize some very slick knitting techniques. Corrugated ribbing at the top of the leg teaches how to purl in one color and knit in the second while maintaining tension. Fair Isle patterns usually use a number of different colors, so we learn how to weave in ends (if this isn't your cup of tea, look for 'Faux Isle' patterns that use a multi-colored yarn with a single color alternate to cut back on finishing.) Scandinavian and some British patterns such as Sanquhar are usually more limited in terms of color use, but produce a multitude of various pattern effects. And, of course, Andean-style knitting teaches us about edgings such as 'puntos' and the use of bright colors to cheer up grey days.

Stranded sock knitters will never lack for wonderful patterns. Designers such as Stephanie Van Der Linden and Charlene Schurch have published book after book with designs aplenty. Wendy D. Johnson specializes in toe-up socks and offers a number of interesting designs. Online sites such as Knitting Daily, Knitty, and Ravelry are also places to find great patterns, often by someone you've never heard of but immediately love.

Knitters who like striking out on their own can take a basic pattern such as those given by Ann Budd in The Knitter's Handy Book of Patterns and then layer a stitch pattern over it. There are plenty of great stitch dictionaries out there – go through the ones in your collection to find something with a multiple number that will repeat to match the total stitches in your chosen pattern. Adventurous beginners can also play with layering this or a different pattern over the shaped heel and toe as well.

Keep in mind that stranded socks will use more yarn – the stranded areas will use up to double the amount, with some extra for the areas knitted in one color. For small feet, this usually isn't a problem (I normally have leftover yarn no matter what style of sock I knit!), but make sure to have an extra skein or two in each color if you're creating someone for someone with a large foot. Finally, choose the recipient of stranded socks carefully – this is a labor of love, and you want to knit for someone who will appreciate your efforts. While you're at it, why not make a pair for someone extremely wonderful – yourself?

Disclaimer: I am not associated with any of the designers listed above. I have purchased their books with my own funds.



Related Articles
Editor's Picks Articles
Top Ten Articles
Previous Features
Site Map





Content copyright © 2022 by Korie Beth Brown, Ph.D.. All rights reserved.
This content was written by Korie Beth Brown, Ph.D.. If you wish to use this content in any manner, you need written permission. Contact Korie Beth Brown, Ph.D. for details.