Does Male Weight Affect IVF Success?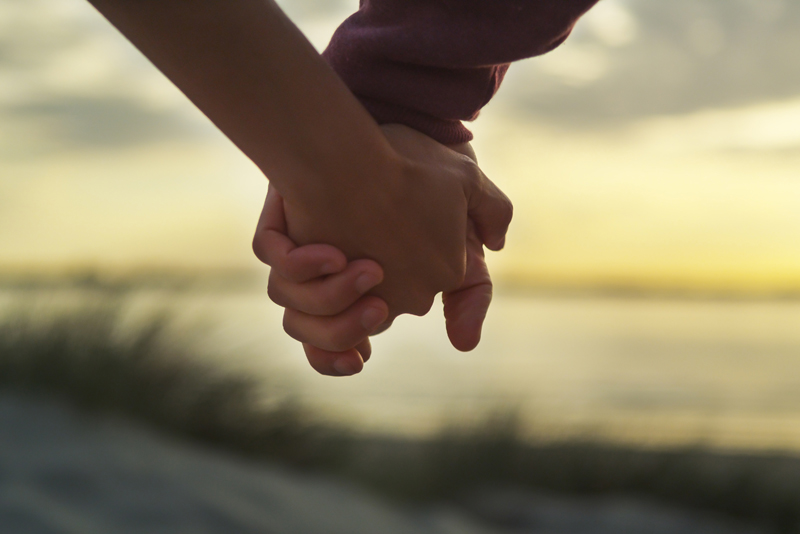 It has long been recognized that a woman's weight may influence ovulation, fertility and the outcome of IVF, now it turns out that men may need to trim excess pounds before trying to conceive too.
Research (1) has shown that when the male partner is overweight, the chances of IVF succeeding is lower that when the male partner has a normal BMI (body mass index). However, normal BMI men men are in the minority as more than half of the US male population is technically overweight.
An American study from Albert Einstein College of Medicine found that a 5 unit increase in a man's BMI can cause a significant drop in the chances of IVF resulting in pregnancy. When male BMI was over 25 chances of conceiving dropped from 49.1% to 34.3%.
Not sure what your man's body mass index is? It's a simple calculation based upon weight and height and it's easy to find a body mass index calculator online and check out the numbers.
Body mass index is considered 'normal' if it is between 18.5 and 24.9. A person is considered to be overweight if the body mass index is between 25 and 29.9 and obese when the BMI is between 30 and 34.9.But it is important to recognize that the BMI system has flaws, for example, muscle is heavier than fat so a person who is extremely muscular and fit may measure-up as 'obese.'
If your guy is in the overweight category, he is not alone, according national surveys approximately 59% of men have a BMI over 25.
Another similar study of 290 IVF cycles showed a similarly significant drop in pregnancy rates (53.2% vs. 33.6%) when the male partner had a BMI over 25, but this study also found that the negative effects of obesity were mitigated by using ICSI. This study concluded that:
"In this cohort, overweight status of the male partner was independently associated with decreased likelihood of clinical pregnancy after in vitro fertilization but not after intracytoplasmic sperm injection. A detrimental impact of higher male body mass was observed after adjusting for sperm concentration, suggesting that intracytoplasmic sperm injection may overcome some obesity related impairment of sperm-egg interaction."
The root of connection between overweight males and poor IVF results is yet to be teased out by further studies. The quality of sperm and embryos were similar whether men were overweight or normal weight leaving unanswered questions regarding why a man's weight makes such a huge difference.
The head researchers (1) speculated that an increase in sperm DNA fragmentation may be to blame. Increasingly, studies are highlighting the importance of sperm DNA integrity to IVF success which, if it is the culprit, is a factor that responds very favorably to increased antioxidant intake.
Previous studies have confirmed that overweight men are more likely to have higher levels of sperm DNA fragmentation.
Before you - and your partner - try to conceive or pursue ART/IVF loosing excess pounds and restoring an ideal body mass index could significantly boost the chances of conceiving.
One caveat, when choosing a weight loss program make sure that it emphasizes eating plenty of fresh fruits and vegetables - preferably organic - to keep antioxidant intake high. Very restrictive diets in the months leading up to IVF could cause nutrient deficiencies which themselves could adversely affect both male and female fertility.
I regularly post extra updates on new fertility research, tips and strategies, along with research on environmental toxins and fertility on my Facebook page
https://www.facebook.com/smartfertilitystrategies
Would you like articles like this delivered to your email weekly? Sign up for the bellaonline infertility newsletter, it's free and you can unsubscribe anytime you like. The link is below.
References:
Merhi Z, et al "Clinical pregnancy rate but not embryo quality is reduced following IVF-ET in couples with overweight male partners" ASRM 2010; Abstract P-338.
J of Assisted Reproduction and Genetics, Vol 27, no. 9-10, 539-544. Overweight Men: clinical pregnancy after ART is decreased in IVF but not in ICSI cycles. Keltz, et al.
You Should Also Read:
BPA Harms Sperm and Male Fertiltiy
Vitamins For Fertility Optimal Sperm Health


Related Articles
Editor's Picks Articles
Top Ten Articles
Previous Features
Site Map





Content copyright © 2022 by Hannah Calef. All rights reserved.
This content was written by Hannah Calef. If you wish to use this content in any manner, you need written permission. Contact Hannah Calef for details.