Eat a High Fiber Diet for a Long, Healthy Life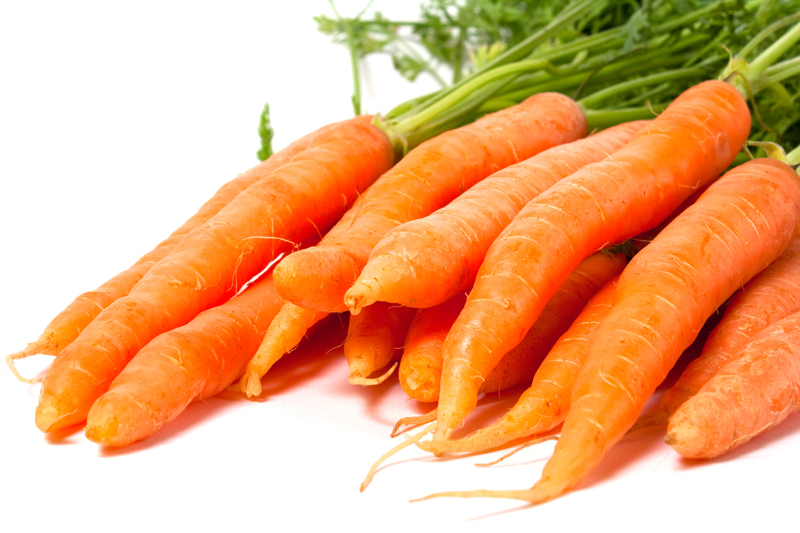 The National Cancer Institute recently reported that eating a high fiber diet may reduce your risk of death from heart and respiratory disease, or any other cause, by as much as 22 %.
Getting an optimum amount of fiber in your diet is essential for good health. Fiber not only reduces your risk of dying from any cause whatsoever, it also reduces your risk of developing:
Diabetes,
Heart disease,
And certain cancers.
But that's not all! A high fiber diet also helps to relieve constipation, prevent hemorrhoids, reduce inflammation and lower blood pressure, cholesterol and blood sugar. Plus, eating plenty of fiber plays an important role in preventing obesity by promoting weight loss and control.
How much fiber should you be getting in your diet?
The National Academy of Science's Institute of Medicine suggests women under the age of fifty consume at least 25 grams of fiber a day. Pregnant and breast feeding women need a little bit more fiber, about 28-29 daily grams. And women over the age of fifty need 21 grams per day.
Men under age fifty should be getting 38 grams a day and men over fifty about 30 daily grams.
Most health organizations recommend you get even more fiber, as much as 35 to 45 grams each day. How much fiber does the average person in the U.S. get in their diet each day?
According to the National Institutes of Health, the American diet is severely lacking in fiber.
The national average for adults is between 10 and 15 grams of fiber a day. That's not even close to enough and means almost no one is getting the fiber necessary for a long, healthy life.
Research from the National Cancer Institute (NCI), published in the Archives of Internal Medicine, collected data from nearly 400,000 men and women over nine years. The NCI found that those who ate the most fiber were 22% less likely to die than those who ate the least.
Women who ate the most fiber reduced their risk of cardiovascular disease by 34% and respiratory disease by 59%. And the men in the study had only slightly lower percentages.
What can you do to increase your high fiber intake?
The best way to start is to eat healthy whole grain breads and cereals rather than white bread, white rice and white pasta. Why? The NCI researchers found that 100% whole grain foods high in fiber had the strongest association with a reduced risk of dying from any cause.
The next thing to do is eat way more high fiber fruits and vegetables.
Fruits and vegetables are not only high fiber foods. They're also rich in natural vitamins and minerals and in the healthy phytonutrients – carotenoids, flavonoids and cruciferous factors.
That's why the American Heart Association and the National Cancer Institute recommend everyone eat at least five and as many nine servings of fresh fruits and vegetables a day.
Most fresh fruits and vegetables are beneficial, but it's especially important to choose more of the healthier dark green and brightly colored red, orange and yellow varieties that are high in antioxidants, such as spinach, kale, broccoli, carrots, blueberries and strawberries.
To make the best choices use this great
list of fruits and vegetables high in fiber
.
Nuts, seeds and beans (including peanuts) are also excellent, healthy high fiber foods. You can use this excellent
complete list of all healthy foods high in fiber
to make the healthiest choices. And, go to this article to find out more about
benefiting from fiber supplements
.
And be sure to sign up for my free
Natural Health Newsletter
.
Click here for the
Site Map
.
Articles you might also enjoy:
How to Lose Weight Fast and Safe
Whole Grains Help Women with Diabetes
High Fiber Cereal and Oatmeal to Start Your Day
How Many Calories Should I Eat a Day to Lose Weight?


To subscribe to the Natural Health Newsletter, just enter your email address in the subscribe box at the bottom of this page.

© Copyright by Moss Greene. All Rights Reserved.


Note: The information contained on this website is not intended to be prescriptive. Any attempt to diagnose or treat an illness should come under the direction of a physician who is familiar with nutritional therapy.



Editor's Picks Articles
Top Ten Articles
Previous Features
Site Map





Content copyright © 2019 by Moss Greene. All rights reserved.
This content was written by Moss Greene. If you wish to use this content in any manner, you need written permission. Contact Moss Greene for details.