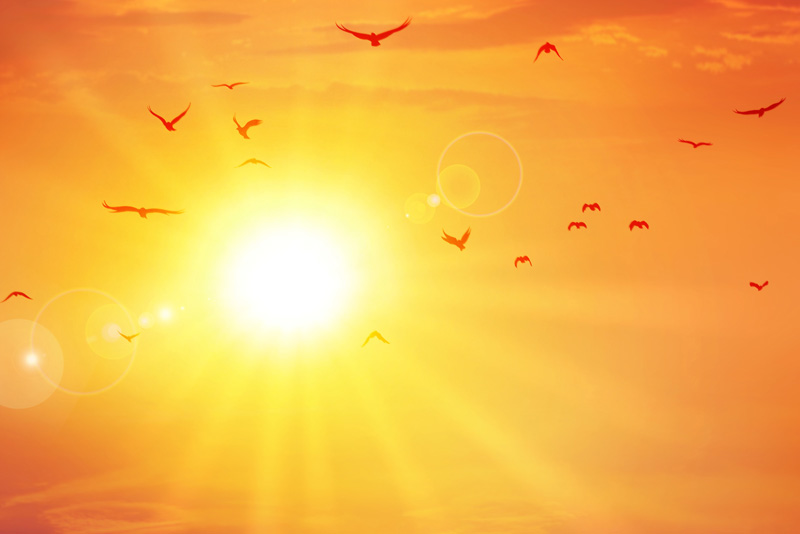 I read an interesting argument recently. The person said that worshipping Jesus Christ is breaking the first commandment – to have no other gods before Him - the One true God. I can see how this might be confusing to some. It requires Bible study and enlightenment through the Holy Spirit to understand that worshipping Jesus Christ is in fact worshipping God.
The Trinity - Father, Son, and Holy Spirit – Three in One – is a hard thing for many to understand and as difficult to explain. I will not attempt that here. I will, however explain why I worship Jesus Christ with no worry of breaking this all important first Commandment.
The entire Bible is about the coming Messiah, Jesus Christ.

Somewhere around 700 B.C. the prophet Isaiah spoke this prophecy to the people of Israel: God would give a sign – a child would be born (speaking of humanity), a son would be given (speaking if divinity) a virgin would give birth to a son who would be called Immanuel. Immanuel means "God with us." ( Isaiah 7:14)

Again in Isaiah 9:6, he speaks of this child who will be called "Wonderful Counselor, Mighty God, Everlasting Father, Prince of Peace." As a prophet to the nation of Israel, Isaiah knew well the implication of referring to this child as Mighty God.

About 200 years later, the prophet Daniel spoke of the coming Messiah. Daniel said that he saw someone "like a son of man, coming with the clouds of heaven" He went on to speak of sovereign power and all people and nations of every language worshipping Him. "His kingdom is one that will never be destroyed." (Daniel 7:13-14)
Looking at Jesus' words in the New Testament, we see that a title that Jesus used for Himself was Son of Man. He also applied the phrase "coming on the clouds of heaven" to Himself. (Mark 14:62)
These prophecies, and more, were fulfilled centuries later in the birth, life, death and resurrection of Jesus Christ.
Let's look into the life of Jesus.
All good Jews knew that they were to worship only the One True God, yet many worshipped Jesus.

When the Magi arrived at the house of Joseph and Mary, they saw the child Jesus and bowed down and worshiped Him. (Matthew 2:11)

In the book of Matthew is the story of Jesus walking on the water to join the disciples in their boat. Peter jumped out and walked on the water to Jesus – for a short time, until he noticed the waves. Jesus saved him and they both climbed into the boat with the disciples. The disciples worshiped Him, saying "You really are the Son of God." (Mathew 14:32-33)
Jesus did not stop them from worshipping Him. He did not say to them, "I am a mere mortal man." Their belief would be crucial to their salvation.
Jesus claimed to be God.

In John 8:58-59, Jesus is reported as saying "before Abraham was born, I Am!" Flip back to Exodus 3:14. Moses was hesitating in taking on his mission of leading the Jewish nation out of Egypt. He asked God what he was to say when he was asked God's name. God told Moses, "I AM WHO I AM. Say this to the people of Israel: I AM has sent me to you" (Exodus 3:14)
When Jesus made that statement, everyone knew what He meant. They didn't believe Him and considered it blasphemy. That's why they picked up stones to kill Him.


Again in John 10:30, Jesus said, "I and the Father are one."
For more understanding, read Colossians 1:15-16 and 2:9, Titus 2:13-14, John 1:29 and Revelation 5:13-14 for other true statements of Jesus' deity.
Wait! The most important message of this article is not that I am obedient to the first commandment by being Christian.
I can't always be obedient to that commandment or to any of the others. Don't get me wrong – I try. However, in my humanity, on my own, I am not good. I slip up in my obedience all the time.
I put other things in God's place. I often let other things take first place in my life- if only for a short time. It may be financial security, possessions, my children or grandchildren, or my physical comfort. It may be doing what I decide to do instead of what God has called me to. Each one of these is worshipping someone or something other than God.
That is the great thing about knowing for certain that Jesus Christ is God. It is only through this belief and through faith in Him that
I know I am forgiven for the breaking of the first commandment and the breaking of many others.
The reason that God came to us embodied in flesh and lived among us -the reason He died on the cross, was in the grave three days, and resurrected to take His rightful place at the side of the Father - is so that I can be forgiven my many offenses. It was for my salvation and eternal life – and it was for yours. Believe and have no doubt that Jesus Christ is God – the author and perfecter of our faith.
You Should Also Read:
Did Jesus Teach the Ten Commandments - 1-5
Did Jesus Teach the Ten Commandments - 6-10
Why Ten Commandments?


Related Articles
Editor's Picks Articles
Top Ten Articles
Previous Features
Site Map



Follow @LynneChapman
Tweet





Content copyright © 2019 by Lynne Chapman. All rights reserved.
This content was written by Lynne Chapman. If you wish to use this content in any manner, you need written permission. Contact Lynne Chapman for details.