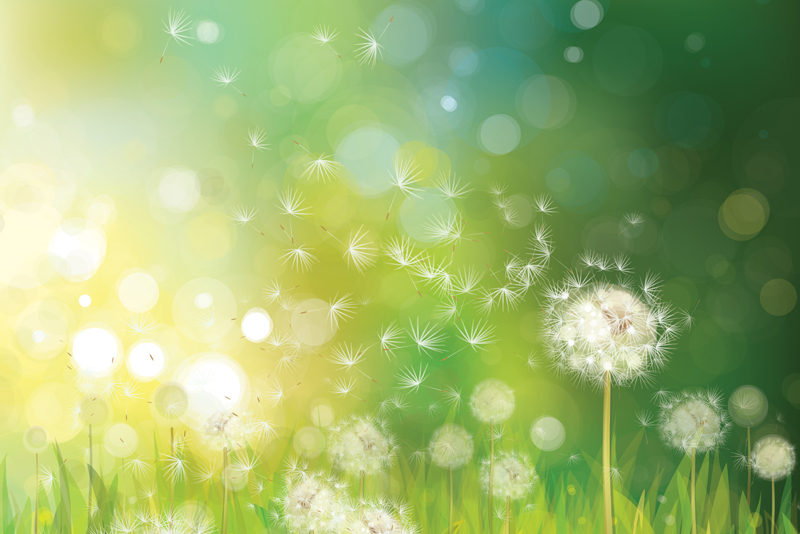 Pollen levels that grow worse each year are causing humans to suffer with more allergies. It makes sense that are canine pals would be experiencing more environmental allergies too. Veterinarians report that allergies are on the rise in their canine patients which means your pooch too may be doing more itching and scratching.

Runny nose and sneezing are among the annoying symptoms of seasonal allergies in humans. Dogs with allergies have many of the same symptoms including watery eyes, runny nose, sneezing and respiratory congestion, but they also get added skin issues such as itchy, flaky skin or hair loss. Other less obvious signs of allergies can include itchy ears, infected ears, inflamed paws, and of course, vomiting and diarrhea.

Most often, seasonal allergies cause dogs to itch which shows up as scratching, licking, chewing, rubbing, biting, scooting or head shaking. Allergic reactions often affect face, paws, ears, armpits or groin area.

Dog allergies are caused by many of the same allergens that affect people. Most seasonal allergy problems in dogs are caused by pollens, while year-round difficulties may be associated with dust mites, mildew or mold, and food.

One exception would be fleas, the most common cause of allergies in dogs and cats, too. Itchy reactions are produced by proteins in the saliva the fleas deposit when they bite the dog's skin. Dogs may develop rashes in response to flea bites. Remedies include frequent bathing, and flea medicines and repellants.

Less commonly, skin outbreaks are caused by coming into contact with irritants, such as flea collars. Discolored skin, strong odor and constant scratching causing hair loss are symptoms of contact allergies.

Itchiness, accompanied by digestive and respiratory problems, may be a sign of food allergies. Over time, dogs may develop food allergies to animal proteins used in pet foods. No food allergy testing is available for dogs. Instead, try different foods to clear up the problem.

Just like in humans, dog allergies cannot be cured but rather managed. One of the best remedies is daily antihistamines and frequent bathing using a hypoallergenic shampoo and conditioner. Many human antihistamines are helpful in treating dog allergies. See your veterinarian for the recommended antihistamine dose for your pet.

Giving your pet a deep cleansing in a self-service, pet grooming facility also may help. Keeping your dog indoors where there is air conditioning and frequent vacuuming may alleviate or reduce allergies..

Other suggestions include: flea prevention, change in diet, fatty acids, and allergy skin testing followed by immunotherapy (allergy shots or oral drops). Immunotherapy is not recommended unless all else has been tried and the dog has allergy symptoms at least five-six months of the year.

If your dog has pollen allergy, ask your vet about using over-the-counter antihistamines and the proper dose for your pet. An itchy dog doesn't always mean allergies but constant scratching with a rash or fur loss may mean its time for a trip to the veterinarian and possibly some of your own medical detective work.










Related Articles
Editor's Picks Articles
Top Ten Articles
Previous Features
Site Map





Content copyright © 2021 by Sheree Welshimer. All rights reserved.
This content was written by Sheree Welshimer. If you wish to use this content in any manner, you need written permission. Contact Sheree Welshimer for details.