Daniel - When Children Leave Home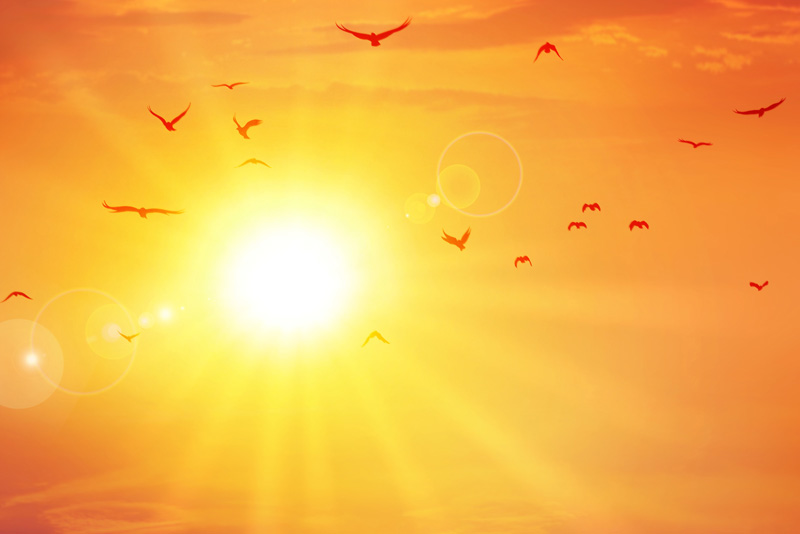 How many times do we hear the story? She was raised to be a Christian, went to church, was even baptized. After she left home, she met new friends and learned different ways of living. Maybe she went to college and was taught contradictory ideas by very learned people. Somehow, the God she used to know became less important.
As parents, many of us count on the verse, "Train up a child in the way he should go; even when he is old he will not depart from it." Proverbs 22:6 (ESV)
We expect our children to continue living the way they were taught. The truth is that once our children leave home, they develop their own way of living. They make their own decisions. Many teens and young adults experiment with lifestyles that are foreign to us. They are swayed by more exciting ideas and temptations. New friends from different backgrounds teach new ways of life. It takes a strong person to resist these seductions.
There is a story of such a child in the Bible, in the book of Daniel.
Daniel was a teenager when he went to live in a new and strange land. This move was not of his choosing. Nebuchadnezzar, king of Babylon, invaded Jerusalem. He took many of the treasures from the temple and put them into the treasury of his god in Babylonia. Gold and silver were not the only treasures that were taken from Jerusalem. He took young men from the royal family. There were specific requirements. They had to be perfect - without a physical defect, handsome, intelligent and educated. Only the best were wanted - those who would be an asset to the king's palace. The king ordered Ashpenaz, chief of his court officials to oversee them. For three years he was to teach them the language and literature of the Babylonians. They were to be given food and wine from the king's table and after their training, they would enter the king's service.
Daniel and his friends Hananiah, Mishael, and Azariah were among those taken. The beginning of their indoctrination was a name change in hopes of obliterating any reference to the God of Israel.
Daniel's Hebrew name means "my judge is God." His new name, Belteshazzar, meant "May Bel protect his life." (Bel was the chief Babylonian god)

Hananiah's Hebrew name means "Yahweh is gracious." He was named Shadrach, meaning "the command of Aku." (Aku was the Sumerian moon god.)

Meshael's Hebrew name means "Who is what God is?" He was renamed Meshach, meaning, "Who is what Aku is?"

Azariah's Hebrew name means "Yahweh had helped." His new name was Abednego, meaning "servant of Nebo." (Nebo was a Babylonian god)
Although the young men were prisoners, they lived comfortable lives. They were treated well and shown the wonders of the Babylonian civilization. They had expectations of comfortable positions in the king's court. They were fed well. However, some of the foods that were delicacies for the king went against Daniel's belief and would cause him to break the Law he had grown up with. The Bible says that Daniel resolved not to be defiled by this royal treatment.
Daniel went to Ashpenaz and convinced him to let Daniel and his friends to eat only vegetables and water instead of the rich food and wine. He suggested that in ten days, Ashpenaz could judge for himself whether they looked better and stronger than the other young men. It seems that not all of the young men taken to Babylon resisted the new temptations, because, at the end of the ten days, Daniel, Hananiah, Mishael and Azariah were healthier and better nourished than any of the others.
Is the bible teaching that a vegetarian lifestyle is better than eating meat? No. Daniel and his friends resisted the temptation to adopt a foreign lifestyle. They remained true to their belief and to their God and he cared for them.
Daniel went on to live his life in this pagan country and became a respected official there. He accomplished this not by adopting the ways and beliefs of his new environment but by remaining obedient to his God. God honored that commitment.
We wish all children were as faithful as Daniel to the beliefs and values they were taught at home. However, like many of the other young men in this story, sometimes they falter. So as our children leave home and begin their new adventure:

Pray for them to be protected from destructive influence.

Pray for them to be strong and wise in their decision making.

Pray that they remember that when they fail, they can repent and go to God. He is always faithful to forgive.
You Should Also Read:
Christian Parenting - Homeschooling
Review - Raising Pure Kids in an Impure World
Christian Parenting - Public School


Related Articles
Editor's Picks Articles
Top Ten Articles
Previous Features
Site Map



Follow @LynneChapman
Tweet





Content copyright © 2022 by Lynne Chapman. All rights reserved.
This content was written by Lynne Chapman. If you wish to use this content in any manner, you need written permission. Contact Lynne Chapman for details.