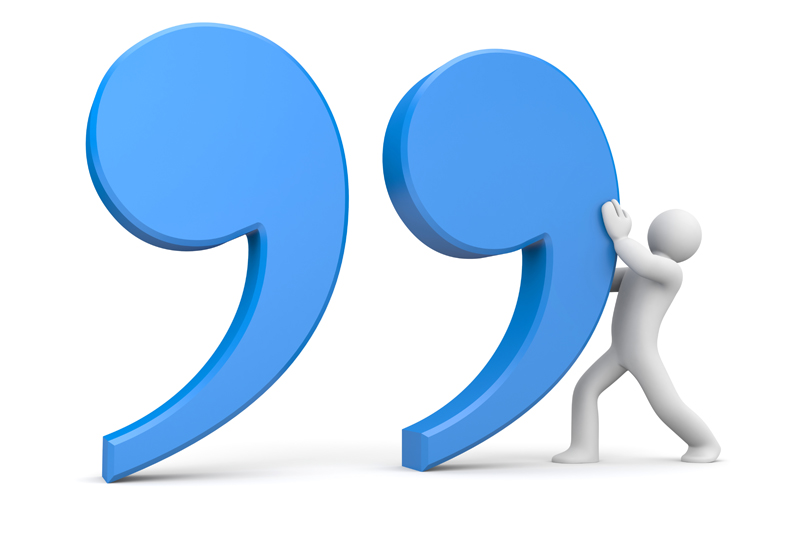 Sister's Day is celebrated on the first Sunday of August. Take this opportunity to let your sister (and all of the women in your life - stepsisters, friends, etc...) know how much they mean to you.
"We know one another's faults, virtues, catastrophes, mortifications, triumphs, rivalries, desires, and how long we can each hang by our hands to a bar. We have been banded together under pack codes and tribal laws."
-- Rose Macaulay
"You are always in the heart - oh tucked so close there is no chance of escape - of your sister."
-- Katherine Mansfield
"Sisters are connected throughout their lives by a special bond - whether they try to ignore it or not. For better or for worse, sisters remain sisters, until death do them part."
-- Brigid McConville
"Sisters is probably the most competitive relationship within the family, but once sisters are grown, it becomes the strongest relationship."
-- Margaret Meed
"Our brothers and sisters are there with us from the dawn of our personal stories to the inevitable dusk."
-- Susan Scarf Merrell
"Whatever you do they will love you; even if they don't love you they are connected to you till you die. You can be boring and tedious with sisters, whereas you have to put on a good face with friends."
-- Deborah Moggach
"You keep your past by having sisters. As you get older, they're the only ones who don't get bored if you talk about your memories."
-- Deborah Moggach
"A sister smiles when one tells one's stories - for she knows where the decoration has been added."
-- Chris Montaigne
"There can be no situation in life in which the conversation of my dear sister will not administer some comfort to me."
-- Lady Mary Worley Montagu
"Sisterhood is powerful."
-- Robin Morgan
"A sister can be seen as someone who is both ourselves and very much not ourselves - a special kind of double."
-- Toni Morrison
"There is no substitute for the comfort supplied by the utterly taken-for-granted relationship."
-- Iris Murdoch
"My sister Gigi is the first person I call with good news, so we can celebrate together. No matter what I'm feeling, her response is the one I want to hear before anyone else's. She is my sounding board, my confidante, my keeper of secrets - and my best friend."
-- Kathleen O'Keefe
"To the outside world we all grow old. But not to brothers and sisters. We know each other as we always were. We know each other's hearts. We share private family jokes. We remember family feuds and secrets, family griefs and joys. We live outside the touch of time."
-- Clara Ortega
"The mildest, drowsiest sister has been known to turn tiger if her sibling is in trouble."
-- Clara Ortega
"She takes my hand and leads me along paths I would not have dared explore alone."
-- Maya V. Patel
"Brothers and sisters are as close as hands and feet."
-- Proverb
"For there is no friend like a sister in calm or stormy weather, to cheer one on the tedious way, to fetch one if one goes astray, to lift one if one totters down, to strengthen whilst one stands."
-- Christina Rossetti
"Sisters function as safety nets in a chaotic world simply by being there for each other."
-- Carol Saline
"What sets sisters apart from brothers and also from friends is a very intimate meshing of heart, soul and the mystical cords of memory."
-- Carol Saline
"A sibling may be the keeper of one's identity, the only person with the keys to one's unfettered, more fundamental self."
-- Marian Sandmaier
"Big sisters are the crab grass in the lawn of life."
-- Charles Schulz
"To have a loving relationship with a sister is not simply to have a buddy or a confidante - it is to have a soul mate for life."
-- Victoria Secunda
"A ministering angel shall my sister be."
-- William Shakespeare
"Husbands come and go, children come and eventually they go. Friends grow up and move away. But the one thing that's never lost is your sister."
-- Gail Sheeny, from Sisters
"My sister taught me everything I need to know, and she was only in the sixth grade at the time."
-- Linda Sunshine
"If you don't understand how a woman could both love her sister dearly and want to wring her neck at the same time, then you were probably an only child."
-- Linda Sunshine
"More than Santa Claus, your sister knows when you've been bad and good."
-- Linda Sunshine
"If sisters were free to express how they really feel, parents would hear this: "Give me all the attention and all the toys and send Rebecca to live with Grandma."
-- Linda Sunshine
"Your sister is the only creature on earth who shares your heritage, history, environment, DNA, bone structure, and contempt for stupid Aunt Gertie."
-- Linda Sunshine
"Only a sister can compare the sleek body that now exists with the chubby body hidden underneath. Only a sister knows about former pimples, failing math, and underwear kicked under the bed."
-- Laura Tracy
"Sisters. Yes, we're just sisters. Our story is not heroic, not even memorable. But when I need support, I sense you quietly by me. I always will."
-- Helen Thomson
"The best thing about having a sister was that I always had a friend. "
-- Cali Rae Turner
"The best thing about having a sister was that I always had a friend."
--Cali Rae Turner
"We are more than just acquaintances - it's as if we are cut from the same fabric. Even though we appear to be sewn in a different pattern, we have a common thread that won't be broken by people or years or distance."
-- Unknown
"Like branches on a tree we grow in different directions yet our roots remain as one. Each of our lives will always be a special part of the other."
-- Unknown
"All you under the heaven! Regard heaven as your father, earth as your mother, and all things as your brothers and sisters."
-- Unknown
"Write your sister's weak points in the sand and her strong points in stone."
-- Unknown
"A sister is one who reaches for your hand and touches your heart."
-- Unknown
"An older sister helps one remain half child, half woman."
-- Unknown
" You should never look down on a sister except to pick her up."
-- Unknown


"Sisters are for sharing laughter and wiping tears."
-- Unknown
"Sisters may share the same mother and father but appear to come from different families."
-- Unknown
"Chance made us sisters, hearts made us friends."
-- Unknown
"Brothers and sisters are as close as hands and feet."
-- Vietnamese Proverb
"I know some sisters who only see each other on Mother's Day and some who will never speak again. But most are like my sister and me: linked by volatile love, best friends who make other best friends ever so slightly less best."
-- Patricia Volk
"Is solace anywhere more comforting than that in the arms of a sister?"
-- Alice Walker
"My sisters have taught me how to live."
-- George Wasserstein
"We can have unity in diversity and diversity in unity. We don't have to be like one another to enjoy sisterhood."
-- Barbara W. Winder
"You can't think how I depend on you, and when you're not there the color goes out of my life."
-- Victoria Woolf, to her sister
"Elder sisters never can do younger ones justice!"
-- Charlotte M. Yonge
Sisters II
---
Related Features
---
You Should Also Read:
Sister Quotations
Sisters and Brothers Poetry
Poetry For Women


Related Articles
Editor's Picks Articles
Top Ten Articles
Previous Features
Site Map





Content copyright © 2023 by Danielle Hollister. All rights reserved.
This content was written by Danielle Hollister. If you wish to use this content in any manner, you need written permission. Contact Nicole Cardillo for details.