Scrivener for Research and Multiple Publishing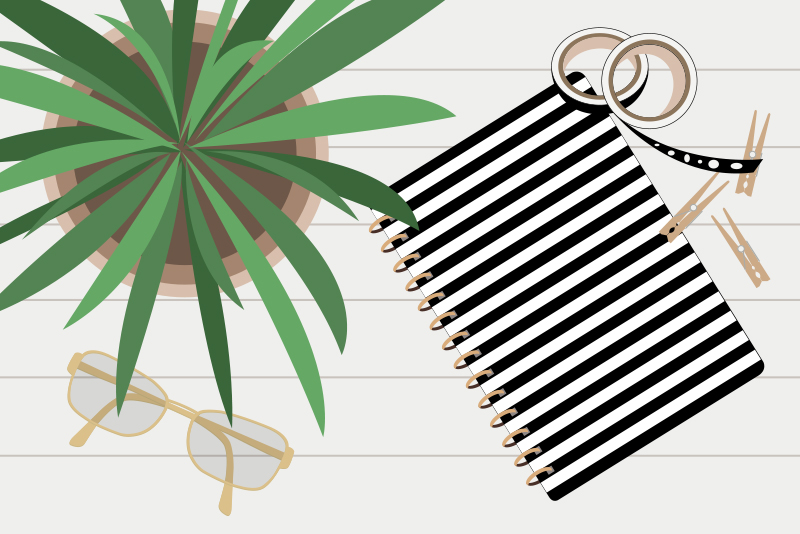 As we mentioned in the first part of this review, Scrivener is a complete writing studio that makes the writing process easier. Scrivener also makes your researching task easier because you can store all types of files inside the Scrivener workspace including video, audio, pdf, email, and more. For example, you can store a webpage in your research folder simply by dragging the url from your web browser window to the research folder. The title of the webpage will then be listed in the folder and the webpage is displayed in the editor. The editor also turns into a video and audio player for these files. You don't need to open QuickTime or iTunes.
This was so convenient for me that I created a special Scrivener project which I called "MainResearch" just for collecting and storing webpages, pdfs, images, sound files, software user guides and more as reference material for future projects. In this way, I can use the Scrivener Binder area as my professional organizer. Much like a huge filling cabinet on my desktop, when I'm ready to start a new writing project, I can simply drag the stored research for that new project from my Main Research folder into a new project folder and start writing.
All your research for a project is packaged inside your .scriv Scrivener project file, along with your manuscript, and is always available while you work. By using the Split view, which splits the editor window into two panes, you can have your research and manuscript open side-by-side within the workspace. Of course, the Split view can also be used to view two parts of your manuscript at once. If you prefer to work with two windows instead of the split screen, you can open one document in the Editor and one in a QuickReference window, which is a floating window that can be moved anywhere on your desktop.
As a technical writer, I found that the Non-Fiction template was the best starting point for my project. But Scrivener has something for all types of writers with many other
startup templates
including Novel, Short Story, Chicago Style Essay, Research Proposal, APA or MLA Paper, Undergraduate Humanities Essay, Scriptwriting, Screenplay, Stage Play, Poetry, Lecture and Recipe Collection. Most templates have a few default folders to get you started such as folders for developing characters, locations and timelines. For example, the Stage Play startup template includes Characters and Settings folders, as well as a New Scene template. Of course, you can always create your own custom template and folders.
Besides these templates, Scrivener has several other features to help your writing process. One feature that I found myself using often was the note feature in the Inspector. As you work on a document, there is a small
Document Notes
area in the Inspector panel for adding notes and reminders to yourself. These notes are "attached" to the corresponding document much like attaching a sticky note. The Project Notes area works the same but the notes are attached to the entire project and available when viewing any document. This was great for making notes about formatting style for the overall manuscript. The Inspector also has annotations, comments and footnotes features. When it's time to print or export your manuscript, it's your choice to include your annotations, footnotes or comments in the final output. You also have control over how the footnotes will appear in your finished manuscript.
When making revisions to the draft, I found the Snapshot feature a great help. With this feature, you can take a "snapshot" of the existing text before you begin your revision. If you decide to not use the revisions, you can use the snapshot to quickly revert back to the original text. Scrivener also has auto save and backup features. Besides safeguarding against accidental lose of content, we have the Statistics and Targets feature. For example, you can set word, character and page counts for sections or the entire manuscript. You can quickly view your progress represented by colored bars in the Targets panel. Another way to keep track of your progress is the Meta-Data feature. You can attach meta-data information to each document or group. The information is always available in the Inspector panel. You can mark each document as finished, to do, revised and etc.
Eventually, you will need to combine the individual documents into a finished manuscript to send off to your publisher, import into another software such as Celtx or export as an ebook or PDF for self publishing. Because Scrivener is based on the concept of separation between content and design or layout, you can write your manuscript once and publish in multiple formats. Scrivener can compile the parts of your manuscript based on your choice of several formatting presets. These presets have a determined set of fonts, page settings, title and subtitle formats and separators. You can choose from eBook, iBook, Non-fiction, Paperback Novel, Script, Screenplay, Proof Copy, Synopsis Outline, Standard Manuscript Format and MLA Format.
You can determine which sections to include in the final output. For example, you have the option to set which sections are to be used as the front matter, such as title page, table of contents, dedication, introduction or anything else you may wish to include. By creating several Front Matter folders with different contents, you can easily tell Scrivener which combination of front matter you wish to use for each type of format. Once you determine which documents to include in the export, you have several options for the file format including epub, mobi, pdf, html, rtf, odt, doc, docx, txt, Final Draft (fdx, fcf), webarchive, ps, MultiMarkdown (rtf, mmd, tex, fodt, opml) and print.
When these presets don't meet your needs, you have complete control over the formatting of every element in your manuscript using the Compilation Options menu. For example, you can customize the margins, header and footer in the page Settings section. In the Formatting section, you can set the font, style, line spacing, padding and alignment.
Including images in your manuscript text can become a time-consuming process and problematic when it becomes necessary to move sections of text. Instead of manually placing each image within the text, I stored them in my custom Book Materials folder and used Scrivener's Placeholder Tags to reference where the image should be placed in the text. Scrivener uses these placeholder tags to find the correct image by name and place it within the text when you compile your finished manuscript. Storing the images externally to the manuscript is also helpful when compiling your manuscript for your publisher, as many prefer the images to be handled separately. If you need to edit one of the images in your project, Scrivener has a command to open the image in an external editor. For example, I opened my jpgs into Photoshop, made changes and save them. The changes were updated in the images stored in the Scrivener project file.
Scrivener has several features for collaboration and syncing with mobile device apps including Simplenote and Index Card for iPad and can be used with dictation applications. Scrivener comes in both Windows and Mac versions and has a free trial that can be downloaded from the Literature and Latte website. Built into the software is an interactive tutorial which helps you quickly learn your way around the software. The developer's website also has several video tutorials and a user forum. My one suggestion is although the icons for each file in the Binder area help distinguish the file types, it would be a help to show the extension at the end of the file name.
← Back
Scrivener Users on Google+.
https://plus.google.com/communities/109597039874015233580
https://www.literatureandlatte.com/scrivener.php
*Literature and Latte provided a copy to me for review purposes.


Related Articles
Editor's Picks Articles
Top Ten Articles
Previous Features
Site Map





Content copyright © 2022 by Diane Cipollo. All rights reserved.
This content was written by Diane Cipollo. If you wish to use this content in any manner, you need written permission. Contact Diane Cipollo for details.