Comfort and Luxury at Hilton Boston Logan Airport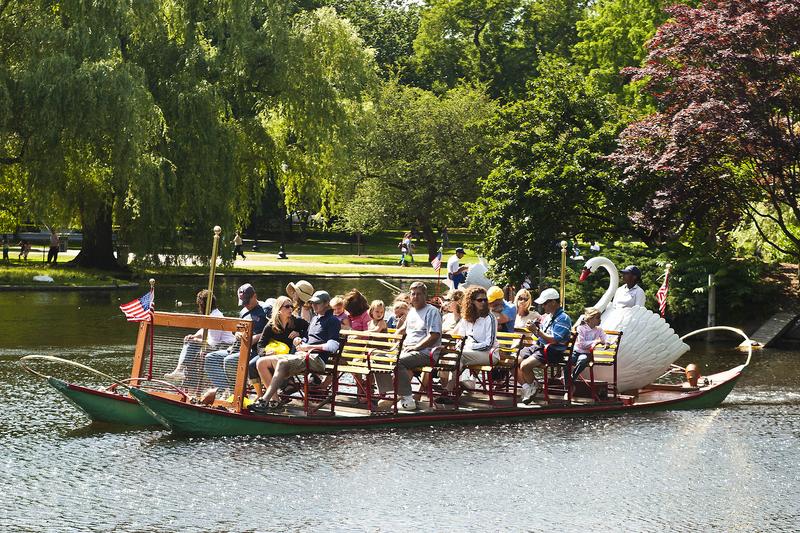 I can't say that I remember many of the dozens of airport hotels I've either dropped into exhausted from a transatlantic flight or spent the night trying to fit everything into luggage before my early morning return flight.
That makes it even more remarkable that several months later I remember the Hilton Boston Logan Airport so clearly. And so favorably. I'd left Gengenbach, Germany so early that same morning that the hotel hadn't even started serving breakfast yet, driven three hours to Stuttgart, turned in the car, hustled my luggage onto the train to Frankfort, grabbed lunch at the airport and spent 8 hours flying to Boston in a middle seat. It was 28 hours after my alarm rang when I checked into the Hilton, so believe me, I wasn't noticing much.
Except that I was hungry. The cordial receptionist suggested Connolly's Pub, in the lobby, assuring me that although it was dinner-time in Boston, Connolly's would rustle up the right meal for whatever time zone I was still in, even bacon and eggs. A bowl of creamy clam chowder and a meaty crab cake garnished with avocado was just right, and I was asleep in my king-sized bed within minutes of signing the check.
It wasn't until the next morning that I even noticed how large my Parlor Room was, or how nicely appointed. I opened the curtains on the floor-to-ceiling windows that formed an entire corner wall of the room and savored the view across Boston Harbor.
The room was both attractive and practical, certainly not the usual generic airport hotel décor. A curved fainting couch served as a place to relax, and also to soften the geometrical lines of the surrounding furniture and the long desk – where I had somehow remembered to plug in all my rechargeables the previous night.
In the large bathroom I found Roth amenities, and a make-up mirror above the large granite vanity. In the closet were soft robes, an in-room safe big enough for my laptop and cameras, an iron and ironing board and plenty of padded coat hangers. On the desk was a coffee maker. WiFi was $9.95 for 24-hours in-room or free in the lobby.
I was not prepared for such a complete breakfast buffet as I found at Berkshires, the bright restaurant space next to Connolly's. I could have selected from the full menu, but found everything I wanted among the bowls of fresh blue- and blackberries, melons and pineapple slices, hot breads (including croissants and tender muffins), cheese selection and hot entrees, which my thoughtful server carried to the table for me. She also brought me a potful of hot tea. The room was decorated in original paintings of New England scenes, and one wall was entirely windows.
Here and elsewhere throughout my stay I was impressed thoughtful extras I learned about – complimentary shaving kits, free early check-in and late check-out when possible, a health club and pool open 24/7, around-the-clock hotel shuttles connect to terminals, coffee in the lobby from 3 a.m., arrival and departure information on in-room tv screen, even boxed meals available for those who arrive in the middle of the night.
As I had quite a bit of email to catch up with, I took advantage of the late check-out and worked in my room until noon. Remembering how good my brief dinner was last night, I decided to stay for lunch at Connolly's. As it was not at all busy, I got to talking with my server, who gave me a bit more information about the hotel. The reason everyone I met there was so cordial, she explained, was that it was an outstanding place to work, with supportive management, a good team spirit and a staff chosen because they liked people and cared about their comfort.
Our experience at the hotel certainly bore that out – service and amenities were as good as at any of the city's other premium hotels (and I've stayed in most of them) and not at all what one expects at an airport. The warm hospitality of the staff, the facilities and flexibility of services to accommodate travelers on weird schedules were impressive. And its location outside the city traffic makes the
Hilton Boston Logan Airport
one I'll stay at again, even when I'm not flying.
You Should Also Read:
Sonesta Hotel Boston
Mandarin Oriental Boston


Related Articles
Editor's Picks Articles
Top Ten Articles
Previous Features
Site Map





Content copyright © 2022 by Barbara Radcliffe Rogers. All rights reserved.
This content was written by Barbara Radcliffe Rogers. If you wish to use this content in any manner, you need written permission. Contact Barbara Radcliffe Rogers for details.