Renew, Refresh and Reorganize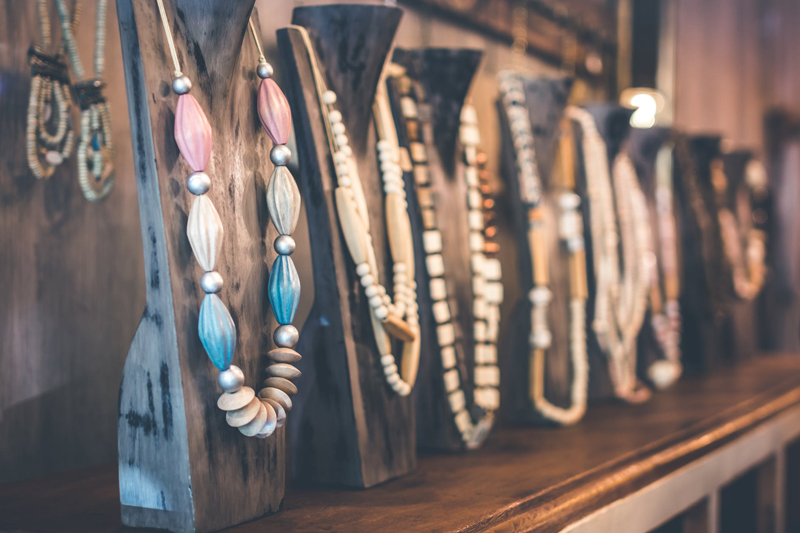 Being creative is fun. When you work in an organized studio, your creative juices will begin to flow and you will be amazed at what you can create. Taking time to plan and organize will pay off a hundred times over. In just a few steps, you will be on your way to working in a welcoming, organized studio.

An organized workspace allows you to focus on being creative and work in an efficient manner. Beads, findings, wire, metals, and tools, all need a space. Locating and finding items will be easier, and you will spend more time and energy on your creations.

Base your organization on your work style. Inspiration can be found in books, magazine, and internet searches. Search terms such as "jewelry making workspace ideas" will produce images of superb organizing ideas. Visit your local bead shop and observe how their inventory is organized. A wood worker's shop has a very systematic way tools are organized. Adapting these ideas to your work style can be very helpful.

As you develop your work style, you'll discover ways to improve your workspace. Be flexible so you can adapt your space to your needs and preferences as you develop your work style.

Do you have tools and supplies that you work with most often? Create a "reach envelope" where the most frequently used tools and supplies are easy to see and within reach. Tools might be hung, stored in bins or trays, or mounted to a magnetic strip depending on the tool.

If you have multiple workstations, your tools should be easily accessible from each station. In some instances, you may want to duplicate tools at each station. Arrange your stations to allow ease of movement in your work process.

Proper organization results in a clean, clear workspace. Work surfaces should provide good contrast between your pieces and the work surface. Non-slip colored mats, cork tiles, and felt pads are all good examples. Storage for items most used should be close at hand. And remember, good lighting is essential.

Beads are easier to find if they are stored in an organized manner. Storing them according to size, shape, and color is very helpful. Wire and metal can be organized by type, gauge, and sheet size. Allow space to keep your scrap metal and wire. Scrap can come in very handy. You might want to store these pieces in individual drawers by metal type and in some cases by size.

Well-organized workspaces adapted to your work style will contribute to a creative, productive studio. Customize your space to work for your style.


Related Articles
Editor's Picks Articles
Top Ten Articles
Previous Features
Site Map





Content copyright © 2021 by Susan Mendenhall. All rights reserved.
This content was written by Susan Mendenhall. If you wish to use this content in any manner, you need written permission. Contact Susan Mendenhall for details.