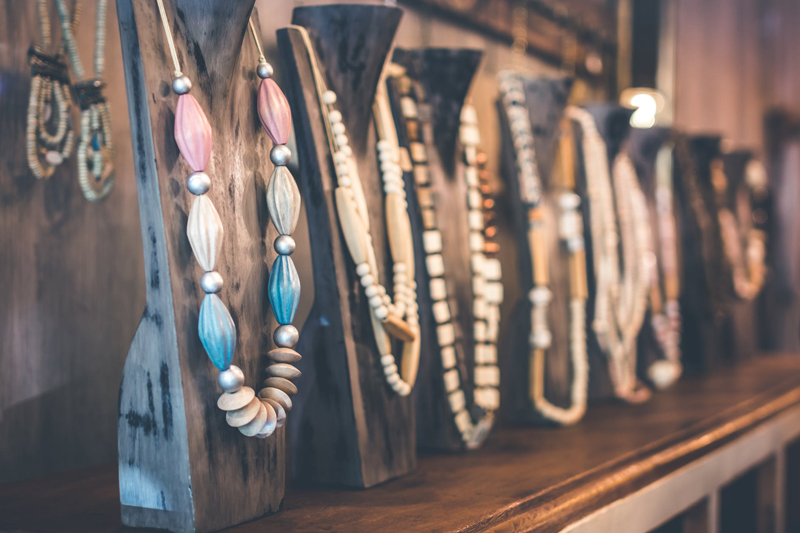 Weaving or stitching tiny beads together isn't something we just came up with. The Egyptians used beads to create their burial garments, and they used an early form of peyote stitch. Peyote stitch patterns have been used for over 4000 years. Over the years the techniques have changed but the name has stayed the same. The name "peyote stitch", comes from the Native American Church, they eat the peyote cactus ceremonially. Peyote stitch was also used in their ceremonies to embellish rattles, fans and other items. This stitch is also called the gourd stitch.

Today we use it to make beautiful beaded jewelry like, necklaces, earrings, bracelets and amulet purses. It is popular with bead workers today. This technique is simple but can be quite confusing for beginners, especially when following patterns. If you count your rows on the diagonal, it will help you find your place.

The kinds of beads used in peyote patterns are glass seed beads, which are available in different sizes. You can also have fun creating "beaded beads", which involve another type of peyote stitch called tubular peyote.

The flat even-count peyote stitch, is a very popular stitch of peyote. If you follow this sample it will give you an idea of how it will go.

Having an even number of beads in the base row is very simple. You have to tie a stopper bead on to the end of your thread. Now you can pick up the number of beads you need for your base row, we'll say 9 beads. Slide them down to the stopper bead, which now makes 10 for your base row.

Pick up 1 bead, skip the first bead, (one closest to you) then stitch through the next bead. Repeat this until the row is complete.

To start the next row, pick up a bead and stitch through the first raised bead. Make sure to pull tight.

Pick up another bead and stitch through the next raised bead. Pull tight each time and continue with this until row is finished.

Keep adding rows until it is the length desired. Weave off both threads by going through the beads until last bead is snug. Then just snip the thread close to the beads.

There is another type of peyote stitch called tubular peyote stitch. It is basically done the some way as even count peyote, except you form a circle.

Then there is the odd-count peyote stitch, which is. I believe, the most challenging of them all.

Give it a try, you may find that peyote is "your stitch".




Related Articles
Editor's Picks Articles
Top Ten Articles
Previous Features
Site Map





Content copyright © 2021 by Debbie Witenski. All rights reserved.
This content was written by Debbie Witenski. If you wish to use this content in any manner, you need written permission. Contact Susan Mendenhall for details.