Iowa Animal Cruelty Whistle Blower Bill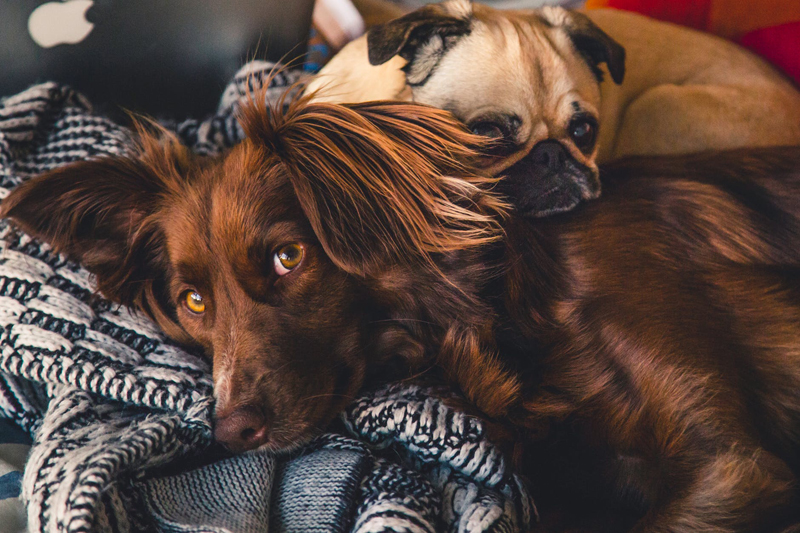 Iowa's House of Representatives has passed the bill HF-589 in March 2011 for Senatorial debate, reclassified as bill SF-431, known as "The Whistle Blower Bill." If passed it will allow the law to fine and incarcerate concerned citizens, animal welfare activists, and facility employees who attempt to obtain evidence for the purposes of exposing cruel and inhumane treatment of animals. It would make it illegal to obtain, produce, or possess any video or audio recordings of a facility without prior knowledge and consent of the facility owner. This law would leave employees of these facilities faced with keeping a blind eye to known infractions or face a felony record, hefty fines, and five years in prison to provide necessary legal documentation of known violations to proper authorities. The law would also leave people who witness acts of abuse with the argument of "my word against yours." This is not a format recognized in a court of law.
Perhaps Iowa is attempting to hide other inevitable outbreaks like the 2010 nationwide recall of 170 million eggs created by Wright County Egg in Iowa. This recall was the result of salmonella poisoning from battery caging their hens. Battery Cages are less than the size of a sheet of paper and are stacked in huge grids. The chickens are left with no room to move or even flap their wings. They are forced into an unnatural state of egg production that has been scientifically proven to produce a food supply that threatens consumption safety. Iowa continues this practice for one simple reason – they can.
After the 2010 salmonella outbreak, evidence was entered to show that standard governmental inspections for animal welfare along with the health and safety inspections for human consumers were never conducted. Communities are increasingly faced with the inability to rely on the government to protect its citizens and agricultural animals from shifty business practices. Who does that leave besides concerned citizens and employees to keep watch?
If this bill passes into law, it would allow abusive companies almost unlimited power. This law would make it nearly impossible to make facilities accountable for acts of animal maltreatment and with the way the bill is written it would insulate the state from liability lawsuits. Therefore, criminals and the government get away with detrimental societal practices.
It is not shocking to find that the Iowa based company Monsanto, producer of the herbicide "Roundup," is the main backer of this bill. In addition to their herbicide product, Monsanto also happens to be the frontrunner in genetically altered seed production and the first company to develop a synthetic bovine growth hormone sold as Posilac, which is injected into animal and milk supplies within the United States.
The United States is the only country that allows its animals and milk stores to be injected with this synthetic derivative. Posilac is strictly banned from production throughout Europe, Canada, Australia, New Zealand, and Japan. A company that produces such high risk products and then subjects farm animals (and humans) to chronic exposure would have a vested interest in punishing those "snooping around" for factual details.
Monsanto itself is a company notorious for "snooping around" facilities. Fortunately for Monsanto, the bill has written into it an exception for the company that would allow them to continue to "snoop around" agricultural facilities to obtain samples and video recordings without permission. This exception leaves Representative Annette Sweeney, the bill's creator, with a lot of explaining to do as she defends the bill by stating it is necessary to protect facilities from these types of acts. Without evidence to substantiate her accusations, she claims that concerned citizens and employees are "snooping around" looking for ways to stage acts of abuse and then recording them to set-up facilities. Meanwhile Monsanto indiscreetly flaunts their "snooping around" and staging procedures without a word of objection.
Not only is Iowa stripping its citizens of their constitutional rights. They are sending a clear message to the nation that those who have the means and the money are above the law. Here is how the government system in Iowa is intending to work for its constituency and their animals.
Protected:
The State
– Will protect the government infrastructure from claims of negligence rather than its people and animals.
Big Business
– Special interest companies will be granted waivers to conduct their business under what would be construed as an illegal act if this bill becomes law.
Deep Pockets
– Government will continue to listen to coins clanking rather than the voice of the people.
Abusive Animal Husbandry, Facilities, and Mills
– Facilities that practice barbaric methodology are protected. Therefore, they will never have proper incentive to treat animals with fairness and compassion.
Politicians with Agendas
– Those seeking an easy road to give a hard-line appearance for the benefit of big businesses and deep pockets will continue to set aside the needs of animals and the public for their own gains.
Condemned:
Concerned Citizens
– Capture animal abuse on tape and face felony charges with stiff fines and five years in prison.
Activists
– Capture animal abuse on tape and face felony charges with stiff fines and five years in prison.
Employees
– Capture animal abuse on tape and face felony charges with stiff fines and five years in prison.
Animals
- Would likely prefer life in a human prison. The maltreatment they endure daily is too gruesome even for the headiest slasher horror films.
It is up to each person to decide if this behavior is really in the best interest of America. Many other states are drafting similar whistle blower bills, though some are waiting to see if Iowa's passes the Senate debate.
If you believe this is a flagrant misuse of the United States government system please take the time to make your
voice heard
.
Stop Iowa's
"Whistle Blower Bill"
before it becomes an unconstitutionally accepted precedent nationwide.


Related Articles
Editor's Picks Articles
Top Ten Articles
Previous Features
Site Map



Follow @WildlifeWelfare
Tweet





Content copyright © 2022 by Deb Duxbury. All rights reserved.
This content was written by Deb Duxbury. If you wish to use this content in any manner, you need written permission. Contact Deb Duxbury for details.