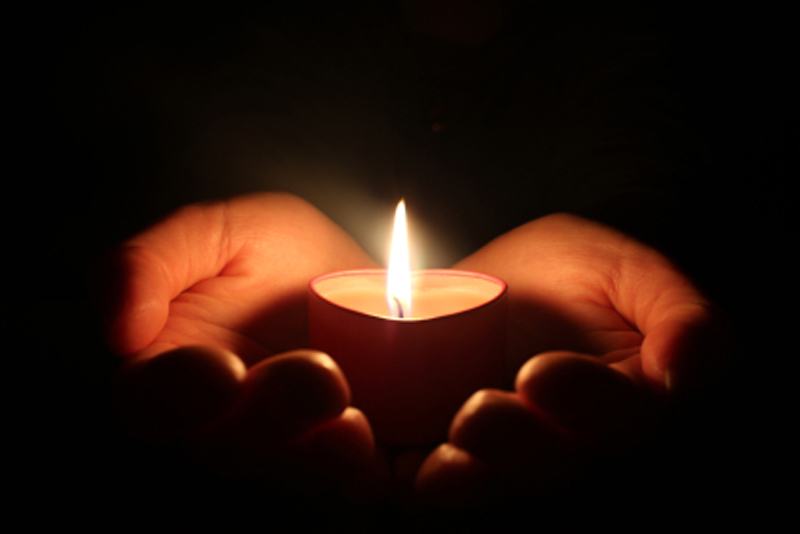 The Fool is happy and relaxed from his stay in the Sun. He and his dog Wisdom are getting closer and closer to the cliff where their journey first began. This has been a bittersweet journey for him and he has lived a very full lifetime. If he wasn't an immortal being, he would appear to be very old. But, he is still the blonde blue eyed young man that he was when he fell off the cliff and met the Magician.

Major Arcana beings do not age. However, they do get reshuffled, so to speak. Each time the Fool completes his journey, their lives also begin anew. Time is very different in the Land of Tarot. The Fool's journey lasts a lifetime in his world. Here in our world his journey is over in the blink of an eye.

People who die of natural causes oftentimes go through a life review. They want to tell their story and make amends for any harm they may have caused. Sometimes these people reach out to family and friends they haven't spoken to in years. And sometimes, they just need to set things straight. This purging of the soul prepares they for the afterlife, in whatever form that may take for each of them individually.

The Fool is no different. He must review his journey before he can move forward and start a new one.

The sky darkens above the Fool as he walks out of the Sun and into a strange land. There is a huge Angel hovering in the sky. She is the Archangel Gabriel. And, as she blows the trumpet in her hand, the dead are rising from their graves in answer to her call. This signifies that none are immune to judgement at the end of their lives.

It doesn't really matter what religion or belief system one holds. Sometimes it is the self judgement of a dying person, and sometimes it is a form of judgement in the afterlife. No one really knows what happens to the soul when our spirit moves forward. But, everyone would like to think that when they leave this earth they have left some sort of legacy behind them.

The banner that Gabriel holds is a red cross on a white background, representing the beginning and ending of life's journey. The mountains in the background symbolize the new journey yet to be taken.

The people rising from their graves are calm and seem to be eager to be judged and allowed to move into a new lifetime. They are naked and ready to be reborn once again.

The Fool is afraid at first. But, as he watches each soul that is touched by Gabriel rise and disappear, he begins to understand. This isn't the end for them, but rather a new beginning. These people are not being judged by Gabriel. They are judging themselves and when they are ready they are moving into a new space and time.

Gabriel beckons to the Fool to move forward and he realizes that he too stands naked before her. As he stands with arms outstretched, his lifetime passes before him. He sees his mistakes and the times he has caused others pain and suffering. But, he also sees the times when he shared what little he had and made others lives easier.

He feels himself rising into the air, little Wisdom in his arms.

If the Judgement card appears in your reading it is telling you that is time for some self reflection. Maybe things have been going wrong in your life, and you have been blaming everyone but yourself for what is happening. Could it be that a good portion of what is happening might be due to your own attitude and actions?

In order to go forward into a place of happiness and joy it is imperative to get rid of old patterns, thoughts and habits that may be weighing you down. Are you dwelling too much on the past? Are you holding grudges that could and should be mended? What is keeping you from living each day in a place of peace and harmony within your own spirit?

Judgement is all about gaining a new perspective on your life. It has very little to do with other people and their relationships with you. It is all about your relationship with yourself.

The Fool floats suspended and disembodied in a dark and quiet place. Wisdom is cuddled beside him as they both fall asleep and dream of green fields and wild forests.







Related Articles
Editor's Picks Articles
Top Ten Articles
Previous Features
Site Map





Content copyright © 2021 by Linda J. Paul. All rights reserved.
This content was written by Linda J. Paul. If you wish to use this content in any manner, you need written permission. Contact Linda J. Paul for details.