Making Jewelry with Brass Components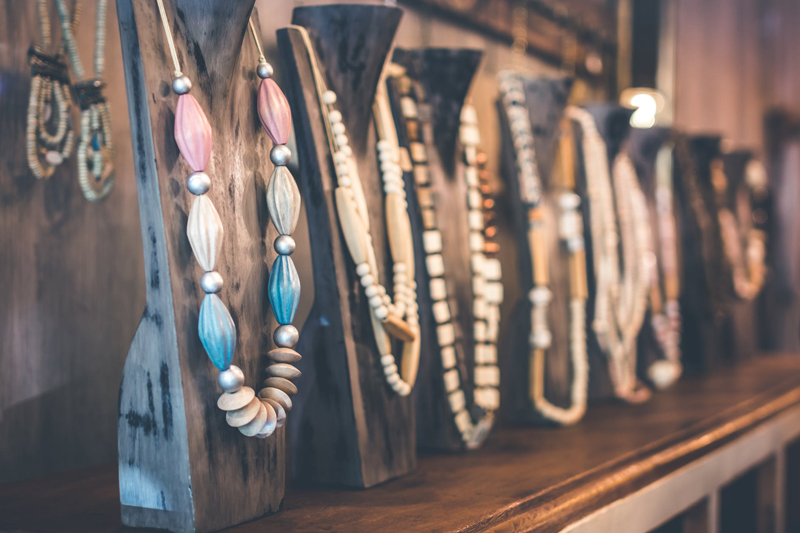 Brass is a mixture, or alloy, of the base metals copper and zinc. Regular brass is yellow-gold in color, and "red brass" (which contains a larger amount of copper) is slightly more reddish and warmer in color. There are lots of reasons to consider using brass in your designs, including its affordable price, stylish antiqued look, ease of use, and hypoallergenic nature.
In comparison with precious metals (like sterling silver and gold-fill), brass is very affordable. Among other base metals, it is less pricey than nickel silver and slightly more expensive than copper. Keep in mind that certain treatments can add value, and therefore cost, to brass jewelry components. For example, pieces that have been antiqued, or patinated, tend to be more expensive than untreated, or "raw," brass items.
The most desirable antique brass finish is a soft brown patina that looks like it developed naturally over time. This gives jewelry a vintage look and provides nice color contrast for beads and stones. The Vintaj line of jewelry components features this distinctive style. All of their components are antiqued by hand by the Vintaj artisans, who describe the results as "identical to vintage brass."
You can experiment with antiquing raw brass components yourself, but keep in mind that the process is time-consuming and subject to trial-and-error. The most effective technique involves using prepared chemicals that you purchase from a chemical supply company or a larger jewelry supplier, like Rio Grande. However, you can also use household white vinegar for a non-toxic and less costly approach. (Stay tuned for my next article for more information about antiquing techniques!)
Brass components can be connected with brass-wire jump rings and links. For an antiqued look, you can try oxidizing wire yourself before or after making into jewelry, or you can purchase copper wire that is permanently colored to resemble antiqued brass or bronze.
One of the nice things about brass is its malleability - or how easily you can bend it without causing damage. For example, you can use nylon-jaw or taped pliers to curl brass filigree stampings into settings for real or faux gemstones, or add bends in charms and pendants for dramatic effects. Another brass "plus" is that it's unlikely to cause allergic skin reactions. Real brass contains no nickel or lead, and most people can wear brass jewelry - even ear wires - comfortably.
If you plan to do any manipulation with brass components, like bending or cutting, be sure to purchase solid, real brass - not plated brass or plated pot metal. The thin coating on the surface of plated metals can easily rub off and even crack when you work it. If you plan to antique your brass, always avoid brass that is coated or treated to resist tarnish.
You can find brass wire and components on many bead and jewelry supply websites. Ebay is also a good source for interesting pieces, including genuine vintage components.
Here are some books to browse for more information and inspiration:
---
Chris Franchetti Michaels is a writer and jewelry artisan specializing in beaded designs, wire work, and metal fabrication. She is the author of the books Teach Yourself Visually: Jewelry Making and Beading, Beading Quick Tips, and Wire Jewelry Quick Tips. Visit her website BeadJewelry.net for more jewelry-making help and inspiration.


Related Articles
Editor's Picks Articles
Top Ten Articles
Previous Features
Site Map





Content copyright © 2021 by Chris Franchetti Michaels. All rights reserved.
This content was written by Chris Franchetti Michaels. If you wish to use this content in any manner, you need written permission. Contact Susan Mendenhall for details.