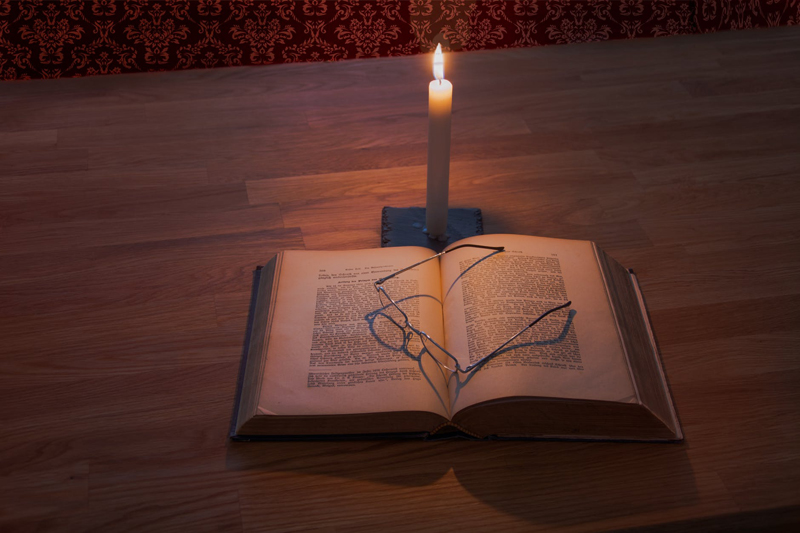 Body-language expert Kathryn Dance returns with a challenging case involving the growing power of the internet and its ability to affect the personal lives of those who become involved in forums and social websites.

When white crosses begin to appear by the side of area roads with a future date written on each one, Kathryn and her team from the California Bureau of Investigation quickly connect their appearance to a website run by James Chilton.

His posts on The Chilton Report about the death of two teenagers in a recent automobile accident cause a firestorm of hatred to rain down on one young man. Because no one was arrested or ticketed, Chilton questioned whether the police conducted an investigation.

Unfortunately, the post triggered a vicious cyber attack by the website's readers targeting Travis Brigham, the shy troubled teen driving the car, blaming him for the death of the girls.

The appearance of each cross signified when someone would die. Dance quickly realized teens were leaving detailed personal information on various websites, and that Travis was using that information to track them down and kill them in a way that utilized their greatest fears as expressed on the internet.

With the help of Sheriff's Deputy Michael O'Neil and computer crime expert Dr. Jonathan Boling, a local professor, Dance located Travis in an attempt to stop the vicious attacks. Before they could arrest him, the teen disappeared and the attacks continued.

As the manhunt for the teen intensified, Dance tried to find further information about the local girls who were leaving personal information on the web. Unfortunately, website owner Chilton, refused to provide the names and addresses of those on his site to warn them of impending danger, highlighting the issue of accountability in protecting the rights of those who are online.

As a widow and mother of two, Dance juggled her desire to care for her children with the demands of her career. A subplot involving Kathryn's mother and a mercy killing added even more stress, and political maneuvering from higher up does nothing to ease her mental and physical workload.

Roadside Crosses by Jeffery Deaver is the third in the Kathryn Dance series and utilizes the real-life discipline of kinesics, or the ability to read a person by his or her body language, voice, and mannerisms.

It is obvious Deaver has done his homework. His detailed descriptions on every subject throughout the book including the blogosphere, mercy killing, and the use of body language in police investigations brings authenticity to a riveting story.

Deaver's use of multiple plot twists keeps the story humming along at a smart pace often shocking readers with the unexpected.

A unique feature of this book is the use of URLs to an actual website, thechiltonreport.com that Deaver uses to supplement the novel's fictional blog. Readers will find additional facts that support the story and clues and images not found in the novel itself.

Roadside Crosses is a must read for anyone who enjoys a good thriller, and certainly for Jeffery Deaver fans.





You Should Also Read:
The Second Savior
T is for Trespass
Wrongful Death


Related Articles
Editor's Picks Articles
Top Ten Articles
Previous Features
Site Map



Follow @MysteryBooksEd
Tweet



Content copyright © 2021 by Edie Dykeman. All rights reserved.
This content was written by Edie Dykeman. If you wish to use this content in any manner, you need written permission. Contact Edie Dykeman for details.