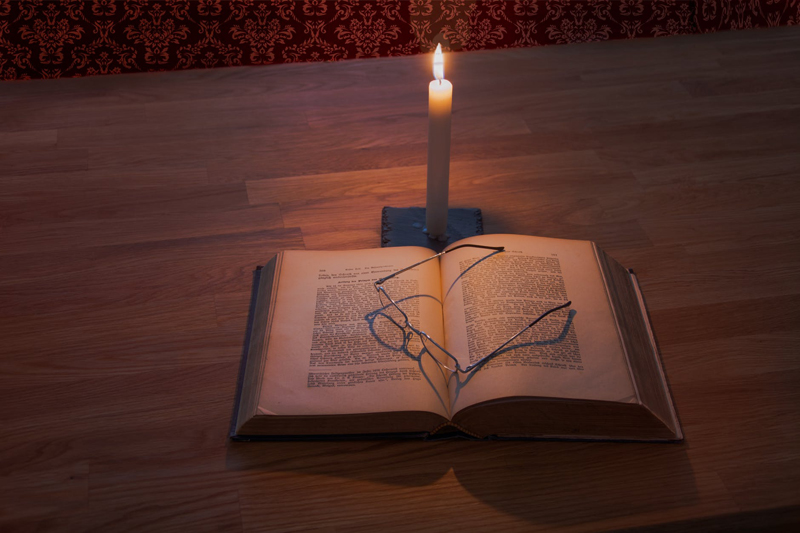 Here is a list of the most recent popular mystery writers. If your favorite is not listed, please let me know via email.
7th Heaven Review


The Women´s Murder Club conducts an investigation into the most gruesome case yet, while also tracking down the popular son of a former California governor.
A Cold Day in Paradise Review


Alex McKnight moved to the small, rural town of Paradise, MI to get away from the memories of the murder of his partner and his own near death, only to find there may be a copycat killer in Paradise.
A Conflict of Interest Review


When young defense attorney Alex Miller agrees to defend an old friend of his father's, Alex has no idea he is putting his job and his life on the line.
A Deadly Affair at Bobtail Ridge Review


When Samuel Craddock agrees to help his neighbor out when her mother ends up in the hospital, little does he know the danger his neighbor is in and how many secrets are buried in the woman's past. Now all he wants to do is keep her safe from harm.
A Grand Murder Review


Homicide detective Catherine O'Brien and her partner Louise have just 48 hours to solve a murder when the victim is a high-profile friend of their boss, the chief of police.
A Grave Breach Review


While John Cann fights extradition laws for a client in Germany, Arthur Matsen and Katherine Price fight for the rights of a young woman in grave danger from an unscrupulous psychiatrist in this taut international thriller.
A Killing at Cotton Hill Review


When a personal friend of former police chief Samuel Craddock was murdered, he knew the current sheriff, and town drunk, would not do the investigation justice. What he found shocked the inhabitants of the small Texas town.
A Luring Murder Review


Homicide detective Catherine O'Brien and her husband are on vacation in a remote area of Minnesota when a local small town sheriff asks for help in solving a murder. Reluctantly, Catherine agrees to help and experiences unexpected results.
A Plague of Secrets Review


Dismas Hardy is back in the courtroom defending a wealthy socialite related to a couple of high-profile San Francisco politicians. She has a deep secret she must keep and Dismas is legally bound to protect.
A Thousand Falling Crows Review


During a shoot-out with Bonnie and Clyde, Texas Ranger Sonny Burton loses his right arm. As he heads home from the hospital, the man giving him a ride asks if Sonny will help find the mans missing daughter. Looking for something to do other than sit idle at home, Sonny takes the case.
A Wedding and a Killing Review


A murderer intrudes on a wedding to the point where everyone in Mac and Archie's circle wonders if the two are ever going to make it to the altar.
A World I Never Made Review


An American travels to Paris to ID the body of his daughter. Although the body is not hers, he says it is and then searches France and beyond to find her before it is too late.
Above Suspicion


Debut Anna Travis novel by Lynda La Plante blows the competition out of the water. Read this stunning thriller and become hooked on the charismatic new detective inspector.
Air Time Review


Savvy TV news reporter Charlie McNally, on the hunt for the next big sweeps story, finds a doozy as she goes undercover to bring couture counterfeiters to justice.
Alibi Review


Crack Boston defense attorney David Cavanaugh returns to the courtroom when the daughter of a Japanese businessman who controls a multibillion-dollar empire is killed and David's protege is accused of her murder.
Among the Departed Review


A search for a missing boy in the mountains above Trafalgar, B.C. turns into a cold case murder investigation that hits too close to home for Constable Molly Smith.
An Intimate Murder Review


A double homicide and an aggressive reporter out to make a name for herself keeps detectives Catherine O'Brien and Louise Montgomery on their toes.
Antique Discovery Review


Alicia Trent is on vacation with her boyfriend Nick at his upscale dude ranch when danger, including murder, cause them to wonder if they will leave the ranch alive.
Antique Forgery Review


Danger and betrayal surround Ali as she struggles to find the reason for her friends death.
Antique Legacy Review


Alicia Trent received a large chest that eventually leads her to new relatives, strange adventures, and a fight for her life as she travels to England to check out an unexpected legacy.
Antique Magic Review


When an antique dealer agreed to appraise a house full of treasures, she never expected that she would be exposed to magic and murder.
As Patient as Death Review


Lisa Shasta and her husband Pete adopted a baby boy who they loved. Lisa could see the difference in her home and the woman next door. Eva was suffering from cancer and was often left alone for long hours. In an effort to help Eva, Lisa almost lost her family and her life.
Ashes to Dust Review


The fledgling James and James Detective Agency was surprised when a potential client walked in announcing his daughter had been murdered and he knew who the killer was, until they realized all was not as it seemed.
Asylum Review


An investigation turns personal for Detective Jill Brennan when a friend is murdered. When a higher-up wants the investigation dropped, Jill ramps up her search for the truth before she becomes the next victim.
Bahama Burnout Review


Someone is trying to stop the music after the rebuilding of the legendary Highland Studio due to a devastating fire. Rock-and-roll writer Mick Sever is in the Bahamas for the grand reopening and soon finds his own life in danger.
Be Afraid Review


Nashville Detective Rick Morgan investigates a decades old murder after the discovery of a child's remains, while also heading up the horrific arson murder of a local high profile real estate attorney. During the investigations he realizes the two may be related, and the killer not yet finished.
Beyond the Bridge Review


A former all-American football player and struggling alcoholic working for a local Boston parish is asked by his diocese to look into the murder of a priest.
Birch Blackguards Review


In 1984, a young American woman in her late twenties was heading to Germany to create a new life of her own. No one ever heard from her again.
Bitter Legacy Review


Matt Royal's best friend was shot in the chest by a sniper and Matt is determined to bring the killer to justice!
Bitter Recoil Review


While Undersheriff Bill Gastner is still recovering from a recent heart attack, he decides to visit former co-worker Detective Estelle Reyes-Guzman with unexpected results that places his life in grave danger.
Bitter River Review


The unexpected death of a sixteen-year-old girl in the tiny mountain town of Acker's Gap, West Virginia shakes the whole area and drives Sheriff Nick Fogelsong and prosecuting attorney Bell Elkins to find the murderer.
Black Karma Review


San Francisco people finder Bai Jaing is hired to track down a mysterious drug dealer, but Bai thinks she is hired for a very different reason.
Blast from the Past Review


Archie Monday's past unexpectedly comes back to haunt her and it takes both Mac Faraday and Spencer police chief David O'Callaghan to keep her safe from a desperate crime boss.
Blond Cargo Review


Private investigator Jack Bertolino keeps his promise to pay back a mafia boss for saving Jack's son by locating and saving mafia princess Angelica Cardona from a tragic life forced on her by her kidnappers.
Blood Island Review


When Matt Royal begins a search for a missing teenager, he has no idea the dangers that lie ahead for he and his friends.
Bloodprint Review


After the tragic death of her husband in Florida, Madeleine returns to the English city of Bath, becomes a psychotherapist, and gains a client that seems all too familiar, with terrifying results.
Blue Moonlight Review


PI Dick Moonlight woke up in handcuffs on an airplane with no idea when, how or why he got there. And that was just the start of his day!
Bodily Harm Review


David Sloane, who is known as the lawyer who does not lose, has second thoughts about a decision that went his way. When another man admits he committed the crime, then disappears, Sloane decides to investigate further at great personal risk to he and his family.
Bolero Review


Detective Nick Saylor takes on a case involving a young lady who was beaten and left for dead. Unable to remember her name, she turns to Nick to help her find out who she is.
Book of Nathan Review


When the manager of a New jersey homeless shelter heads to Orlando with a carload of quirky riders to try to save a mentally challenged shelter resident from a murder conviction, hilarity ensues.
Boy Made of Dawn Review


Charlie Yazzi of the Navajo Nation Legal Services was asked to help find a young boy who was missing. Little did he know what he was getting himself into when he responded to the request.
Brooklyn Secrets Review


As Brooklyn, New York resident, Erica Donato, researches 1930's Brownville area for her dissertation, she finds the past and the present isn't as different as she expected in this powerful, gritty story of love and loss.
Buck Fever Review


Blanco County game warden John Marlin has his hands full trying to protect a buck wanted for his antlers, bumbling rustlers, a Columbian drug lord, Marlin's best friend ends up in a coma and a body is found on a local worksite.
Burning Man Review


Los Angeles K-9 detective Michael Gideon and his partner Sirious are tragically burned apprehending a serial murderer, but make a spectacular comeback in a new role.
By Unknown Means Review


Just when U.S. Customs Agent Michael Callaway was expected to be fired for disobedience, an unexpected windfall changed the course of his life.
Cancelled Vows Review


Police Chief David O'Callghan and Chelsea Adams are preparing for their wedding. At the last minute, David finds out he is already married. When he and his half-brother, Mac Faraday, head to New York to clear the snafu, they find out it's not as easy as they thought.
Canyons of the Soul Review


Boston lawyer Charles Stone must stop a sadistic self proclaimed prophet who will do anything to protect the polygamist sect he has created in a remote, rugged area of southern Utah.
Capacity for Murder Review


Professor Bradshaw is summoned to investigate what first appears to be an accidental death at the famed Healing Sands Sanitarium, southwest of Seattle, Washington.
Capitol Murder Review


Private investigator Dana Cutler and attorney Brad Miller are challenged by current and past events that threaten their lives.
Cat on a Cold Tin Roof Review


Down on his luck detective Eli Paxton accepts an assignment to find a missing cat in the midst of a snowstorm. Little does he know the cat is worth millions and men are willing to kill for what the cat is wearing.
Causal Connection Review


Detective Milo Necalli of the Phoenix Police Department Violent Crime Bureau finds he has quite a challenging case on his hands as multiple murders, corrupt state senators, and enterprising young women lead him to drug smuggling and extortion at the highest levels of state government.
Caused and Effect Review


Trooper Linda Baldwin seeks to bring sexual predators to justice. As she digs deeper into a recent case she witnessed she finds more than she bargained for, and soon finds herself confronting her own stalker.
Claim of Innocence Review


Izzy McNeil is trying her first criminal case and seeks to prove her client innocent of an alleged crime of passion in the murder of the client's best friend.
Clean Cut Review


DCI James Langton and DI Anna Travis are back in the most harrowing case of their careers. Will they survive with their lives and their love for one another intact?
Cold Tuscan Stone Review


Translator Rick Montoya heads to Volterra, Italy at the request of an old friend to look into the theft of priceless burial urns by traffickers, and ends up with his own life on the line.
Cold Winter Rain Review


Slate is a lawyer who helps recover things people have lost after the loss of his family in a tragic accident in this intriguing new series.
Collateral Damage Review


Matt Royal's quiet island paradise has turned deadly, and he is shocked at how far he has to go into his past in order to restore it to its natural calm.
Collision of Lies Review


Bavarian Kommissar of Police Franz Walbaer and CIA specialist Robert Hirter team up once again in this explosive international thriller and follow-up to Collision of Evil.
Completely Restored Review


When an Iowa family restores their dream home, they are suddenly transported back in time to 1909. They learn to appreciate a different era as they try to find their way back to the life they left behind.
County Line Review


When Skin Kadash finds a body in Ruby Jane's apartment and she is no where to be found, the ex-cop is determined to find out what happened. He sets off on a road trip that very well could be his last.
Cover Your Eyes Review


A twisted killer targeting women, a public defender struggling to open a decades-old case, and a prominent homicide detective trying to keep the streets safe are on a collision course that will not end well for at least one of them.
Crosscut Review


Former PI Nicholas Colt was enjoying life with his family until an old friend drew him into a case with horrifying results.
Cry Ohana Review


Cry Ohana is an exciting story of adventure and suspense played out with the beautiful Hawaiian Islands as a backdrop. Join the Pualoa family as they struggle for survival, forgiveness, and reconciliation after a horrific family tragedy.
Damage Review


Ten years after his conviction for murder, Ro Curtlee is out on bail pending a retrial due to a technicality. Within twenty-four hours, the star witness for the prosecution is murdered. Coincidence?
Dangerous Waters Review


When diver Finn Carver took his boss on a dive to check out a previously unexplored sunken ship, little did he know their shocking discovery would lead to grave danger and unexpected romance.
Dante's Dilemma Review


Blind psychiatrist Mark Angelotti is again challenged on the job and in his personal life in this riveting look at a man who finds himself pushed to the limit.
Dante's Poison Review


When a muckraking reporter dies and a friend of Mark Angelotti is accused of his murder, Mark's friend, attorney Hallie Sanchez, asks his help in defending their friend.
Dark Waters Review


The last words Anna Silver heard from her father was that she was in danger and Brent Carver was the only person she should trust. On the run from her father's killer, Anna must trust his former cellmate, a man she had never met.
Darkness All Around Review


A woman's comfortable life is shaken to the core when her world is turned upside down in this superb suspense thriller.
Dead on Ice Review


When Uncle Albert failed to show up at church one Sunday, Joshua and Cameron stopped by his house and received shocking news.
Dead Again Review


Ten years ago, Sophia and Jack were stranded on a mountain following a plane crash. Jack died from his wounds while Sophia went on with her life. One day a stranger walked into town and turned her whole world upside down.
Dead Air Review


Brash and outspoken, diminutive communications major Sammy Greene rushes to investigate unexplained disappearances and deaths striking her ultraconservative New England College before she becomes the next victim.
Dead Broke in Jarrett Creek Review


The small town of Jarrett Creek goes bankrupt due to mismanagement, the son of the president of the bank is killed, and the police force quits. Former police chief Samuel Craddock again takes the helm with the help of one part-time officer in search of a murderer.
Dead Man of the Year Review


Ad man Brian Durston is headed for a partnership in his uncle's successful advertising agency until he finds his uncle dead of an apparent suicide. Brian thinks otherwise and sets out to prove it was murder before Brian's shares revert back to the surviving partners, and Brian is out of a job.
Dead Wood Review


P.I. John Rockne was asked by the father of a young guitar maker to look into her death, believed to be of natural causes. No one took John or Mr. Barr seriously until more bodies continued to show up.
Deadly Catch Review


Mac McClellan was honing his fly fishing skills in the waters of St. George Bay when he snagged what turned out to be the biggest shock of his life.
Deadly Diamonds Review


Lawyer Michael Knight unexpectedly finds himself going from helping a mob boss whose son was caught joy-riding, to trying to slow the illegal activity of the diamond fields run by an enslaved and deadly child-army in Sierra Leone.
Deadly Dunes Review


Hours after Mack McClellan is hired to investigate the death of his client's brother, the sister who hired him is killed. Although he no longer has a paying client, Mac continues to investigate the deaths at his own risk.
Deadly Intent


DI Anna Travis knows who the deadly killer is; unfortunately, no one believes her and the body count continues to grow.
Deadly Ruse Review


When Mac McClellan's girlfriend insists she saw her former boyfriend at a local movie theater, a man who had been declared dead ten years ago following a boating accident, Mac had to tread lightly between Kate's adamant belief in who she saw and the facts that proved otherwise.
Deadly Stakes Review


Ali Reynolds is drawn into two complicated and deadly cases. Unfortunately, she finds she may not live long enough to solve the mysteries.
Death in the Dolomites Review


Rick Montoya goes on a skiing trip with a friend and ends up helping Inspector Albani investigate the death of a young man found on a ski slope in this worthy follow-up to Cold Tuscan Stone.
Death Never Sleeps Review


Corporate CEO Michael Nicholas is drawn into dangerous global intrigue including illegal sports betting, loan sharking, and artificial intelligence after his NYC based brother, Alex, is murdered.
Death Wears a Beauty Mask Review


When a young woman and her husband travel across country to visit her New York fashion model sister, they are shocked when they arrive at her house and find her dead.
Death Without Company Review


Sheriff Walt Longmire looks into the death of a patient at the local nursing home at the insistance of the previous sheriff Lucian Connally, and finds much more than he expected.
Deck the Halls and The Christmas Thief Review


Two great Christmas suspense stories in one novel from Mary Higgins Clark and daughter Carol Higgins Clark in their first collaborative effort.
Deed to Death Review


Just days before their wedding, Scott Chadwick plunges to his death in what authorities are calling a suicide. Fiance Toni Matthews believes otherwise and sets out to prove it.
Deeper Than the Grave Review


Tai Randolph took over her uncle's gun shop after he passed away. Everything is going fun until a tornado tears through town scattering the remains of a confederate hero; and, shockingly, much newer bones that were also found in the same grave.
Desert Drop Review


Thrilled to discover she has a half-sister, Alice James is devastated when Corina mysteriously disappears before they can meet.
Desert Rage Review


A prominent family was brutally slain in their home, and their teenage daughter and her boyfriend freely admit they committed the crime. However, Private Investigator Lena Jones doesn't believe they are guilty and sets out to find the real murderer thus putting her own life in danger.
Desert Shadow Review


A retired couple get caught up in a smuggling operation taking place on their land near the Mexican-Arizona boundary that puts their lives in grave danger.
Devil Wind Review


Sammy Greene is again on the air, only this time in 1999 Los Angeles with Y2K looming, the Santa Ana winds sweeping wildfires across the LA basin, and a baffling number of murders that include the daughter of a friend.
Discretion Review


Washington, D.C. politics and power collide with secrets and sex in one dynamite legal thriller.
Dog in the Manger Review


A dog has disappeared and down-on-his-luck PI Eli Paxton has been hired to find her. The case involving the number one Weimaraner in the country and current Westminister winner turns out more difficult and dangerous than Paxton expected.
Don't Sweat the Small Stuff


Now officially licensed PI's, James and Skip are hired by a carnival owner to catch whoever caused a string of accidents and at least one death. But, can the guys stay alive long enough to finish the assignment?
Downtown Strut Review


Author and playwright Edna Ferber unexpectedly finds herself mentoring a group of young, talented black writers and actors. When one of the writers is murdered, Edna sets out to track down the murderer with the help of Waters Turpin and his mother Rebecca, Ms. Ferber's housekeeper.
Drive Time Review


Investigative report Charlie McNally stumbles upon a scam that includes stakeouts, hidden cameras, and car chases. Unfortunately, secrets in the lives of her friends and coworkers threaten to derail the case, and her relationships.
Dying for the Highlife Review


Jimmie Homestead is either the luckiest man in the world, or the unluckiest. PI Dan Reno is hot on Jimmie's allusive trail for a client who wants her share of his millions after he won the lottery to the tune of thirty-four million. And, Dan isn't the only one.
Dying for the Past Review


Former detective Oliver "Tuck" Tucker died three months ago at the hand of a murderer. Now he is back as a ghost, helping his wife and his former partner, going places that only he can go in order to solve the murder of a mysterious philanthropist with ties to the Russian mob.
Dying to Know Review


When Detective Oliver Tucker is murdered in his own home, little does he know how important his own ghostly participation will be in helping catch his killer.
Dying to Tell Review


When a bank chairman is killed while in the vault, Oliver "Tuck" Tucker comes back from the dead - at least to a few people - to help solve the mystery. Unfortunately, more bodies surface and those close to Tuck are also in the line of fire.
Embroidering Andrea Review


Rachel Lyons attends her monthly quilting bee and comes home with two objectives: Locate the owner of a white truck who used it to try to kill her, and help Andrea locate her friend Amy who was missing.
Face Time


Investigative TV reporter Charlie McNally soon finds her own life in danger when she attempts to prove an innocent woman is in prison, even as the woman continues to stand by her confession of guilt.
Fatal Decree Review


A serial killer returns to Longboat Key, FL after twelve years drawing Matt Royal, Jock Algren, and J.D. Duncan into an investigation that could cause any one of them to lose their life.
Fatal Error Review


When a cyber stalker breaks the heart of a former collegue, Ali Reynolds must prove her friend is innocent of the stalker's murder. But first, Ali must find the missing woman.
Fever Dream Review


A Pittsburgh trauma expert is brought in to treat the only survivor of a bank robbery gone wrong, setting off a chain of events that nearly costs him his life.
First of State Review


This first-rate prequel to the popular CJ Floyd mystery series brings fans up-to-date on how CJ got started in his career.
Fortuna Review


When Stanford grad student Jason Lind joins a simulation role-playing website based on Renaissance Florence, he stumbles into an addictive online power game that soon spills over into real life with potentially deadly results.
Found Review


A friend of J.D.'s who died a year ago appears to have resurfaced at the same time that an elderly man is murdered and his friend goes missing. On top of that, someone seems to be after J.D. and Matt as well.
Frame-Up Review


When Michael Knight's best friend is murdered, Michael becomes involved in an international art fraud that could lead to his own demise. Frame-Up brings back the dynamic law duo first seen in Neon Dragon.
Getting Lucky Review


As a freelance writer seeks to complete an investigative report for a local newspaper after a reporter is killed in a hit and run, she soon finds she may be next.
Gideon's War Review


American peacekeeper Gideon Davis heads to Southeast Asia to bring in Tillman, his rogue brother, who has agreed to surrender. Instead, he ends up a prisoner on an oil rig overtaken by terrorists led by Tillman himself.
Gold of Kings Review


The unexpected death of a family member and sudden appearance of a stranger, or two, bring excitement and danger into Storms´ structured and settled life.
Gun Street Girl Review


1985 Ireland finds Detective Inspector Sean Duffy worn out but willing to help investigate a brutal murder and suicide, although not everything is as it seems. He also helps DS McCrabban, the new head of Carrick RUC as they also combat the riots during the "Troubles" in Ireland.
Hard Target Review


Gideon Davis must enlist the help of his brother Tillman to infiltrate an American terrorist group with plans to bring down the U.S.government.
Heartshot Review


When five teens are killed in a tragic car accident, Posadas County Undersheriff Bill Gastner quickly realizes there may be more to the tragedy than first thought when cocaine is found in the wreck.
Heir to a Secret Review


Addison Cameron's husband died suddenly after thirty years of marriage. When she was finally able to go through his possessions, she was shocked to find he had held deep secrets from her. Her quest to find the truth led her on a journey of love, loss, and renewal.
Hidden Doors, Secret Rooms Review


John Mills rescues Jillian Braedon from near death when she is buried in a snow bank while running for her life. When he brings her into his home to help her recover, he has no idea the life threatening challenges he will face.
Hollow Man Review


Dominic was living the best life he could as a prosecutor, a musician, and an Englishman now living in Texas. He tried his best to hide the fact that he was also a sociopath as he wanted to live as normal as he could. When his life began to unravel his choices led to unexpected results.
Hot Stuff Review


When a young sous chef is murdered, PI's James Lessor and Skip Moore go undercover at a high-end restaurant only to discover their own lives are now in grave danger.
How to Spot Lies Like the FBI Book Review


How would you like to know who the liers are in your life? This book will show you how!
I Am Not a Cop Review


The famous TV detective Richard Belzer, aka John Munch, searches New York City for his missing friend as he also must keep his filming commitments and fight off the Russkies in this rolicking first novel.
I Hear the Sirens in the Street Review


DI Duffy finds himself in a troubling investigation of a torso found in a suitcase as he also struggles with romance and powerful men who will do anything to stop Duffy from solving his case.
Idyll Threats Review


After the death of his partner, Thomas Lynch takes a job as chief of police in Idyll, Connecticut to get away from the big city. He also has a deep secret he hopes his detectives don't find out; their new boss is gay.
Image of Deceit Review


When Bygie Hudson's husband was murdered Bygie was not only the chief suspect, but during the investigation she found out her husband was into far more than just selling cars.
In Her Sights Review


When Jefferson County's lone female SWAT sniper saves the Governor's daughter, her picture is splashed across the front page of the newspaper with potentially deadly results.
In the Moon of Red Ponies Review


Now living in Missoula, Montana, former Texas Ranger Billy Bob Holland hangs out his shingle as a lawyer and becomes involved in a bigger case than he ever expected.
In the Morning I'll Be Gone Review


A year after his shocking demotion followed by his ouster from the Royal Ulster Constabulary, former Detective Inspector Sean Duffy is recruited by MI5 for a special mission.
In Their Blood Review


Free wheeling college dropout Jeremy Stroeb returns from his trek across Europe when his parents are found murdered in their home. In his quest to find the truth, Jeremy finds he and his sister are now on the killers hit list.
Inherit the Dead Review


A young woman on the verge of inheriting hundreds of millions of dollars on her twenty-first birthday disappears. Private eye Perry Christo is relentless in his pursuit to locate the missing heiress.
It's Murder, My Son Review


On the worst day of his life, homicide detective Mac Faraday suddenly finds a new beginning, and several bodies, behind a Maryland gated community.
I'll Never Let You Go Review


TBI Agent Alex Morgan looks into a savage attack that hints of ties with a Nashville P.D. detective. Four years ago Leah was stabbed 32 times by her husband who later died in a car crash. Morgan barely gets a chance to delve into the case when his main target is killed by 32 stab wounds.
Justice in June Review


Miami criminal defense lawyer Mary Magruder Katz finds herself caught up in three different cases in this worthy follow-up to Fatal February.
Kill and Run Review


Lieutenant Murphy Thornton, USN, takes on his first case when five women are brutally murdered in a townhouse outside of Washington, D.C.
Killing Sunday Review


New recruit Senior Constable Jill Brennan agreed to go undercover in a Sydney, Australia art gallery in order to apprehend an art fraud suspect who, unfortunately, disappeared before investigators could apprehend him.
Kind of Blue Review


Following the murder of a legendary ex-cop, tenacious top cop Ash Levine is asked to return to the force. He reluctantly agrees as the move allows him a chance to solve an unresolved murder from the year before.
Kings Rapids Review


Stockcar driver Kurt Maxxon's plans to focus on the weekend race are disrupted when he finds the body of a well-known local race car driver. When the driver's ex-girlfriend is arrested, Kurt's asked to help find the real killer.
Last Call Review


Ridley Brone returned home to take over his deceased parents popular karaoke bar, but found his previous career as a private eye was more useful as the body count began to rise.
Last Passage to Santiago Review


Stephanie and Ben learn to expect the unexpected during their week in Buenos Aires and their two-week luxury cruise around South America. Read the unexpected results of their intriging, passion-filled vacation.
Last Words Review


Newspaper reporter Coleridge Taylor will do anything to get back in the good grace of his boss, and out of writing obits in the basement, even if it means defying orders and putting his life on the line. Unfortunately, time is not on his side, and he may not live long enough to reach his goal.
Law of Attraction Review


Strong, smart new prosecutor Anna Curtis is stunned when her star witness in a domestic abuse case lies on the witness stand so that her abuser can go free. When the witness's battered body is found on a trash heap, Anna is determined to bring the killer to justice.
Let the Shadows Fall Behind You Review


A young woman faced loss and disappointment throughout her childhood. Now when her lover disappears, surprising revelations surface about her past in this riveting debut thriller.
Little Lamb Lost


Little Lamb Lost is a riveting look at the tragic loss of a little boy´s life, and how love and truth can turn a tragedy into hope for the future.
Little Pretty Things Review


When Juliet realizes her high school track team rival of ten years ago has entered the seedy motel where Juliet works, and Maddy is dressed to the hilt, Juliet does everything she can to protect her feelings of jealousy. When Maddy is found dead, Juliet is the only suspect.
Lords of Corruption Review


Kyle Mills has written a thought-provoking thriller about murder and corruption in the heart of Africa that will keep you reading until the stunning end.
Loser´s Town Review


When LA detective David Spandau hires on to protect up-and-coming film star Bobby Dye, little does he know what a deadly turn this case will take.
Losing Faith Review


Aaron Littman is the principal lawyer and chairman of the most powerful law firm in New York City when an important new client threatens to destroy all he has built.
Lucky Stiff Review


When millions of bees escape their hives in the middle of Sunset Strip, customer relations manager Lucky O'Toole wonders what will happen next. Unfortunately, the bees are the least of her worries.
Luther The Calling Review


In this prequel to the acclaimed BBC series, DCI John Luther is working a serial killer case that not only gets into his head, but brings him to the brink of madness. It also threatens to destroy his marriage.
Marble Eyes Review


A Mojave Warrior and FBI agent, and a merciless killer, are polar opposites. How the two come to a climatic collision course in an unlikely place is nothing short of destiny.
Merciless Review


When a young teenage girl from the Eagle River Reservation is found mutilated, new FBI agent Mercy Gunderson is determined to bring the killer to justice no matter what it takes.
Mercy Kill Review


When someone murders the man who saved Mercy's life during combat, she vows to find the killer in this fast-paced, powerful thriller - the exciting follow-up to No Mercy.
Midnight Alley Review


LAPD detective Ash Levine must solve the case of two young black men who were found dead in an alley.
Misery Bay Review


While Alex McKnight enjoys his beer in a warm bar on a cold night, he has no idea the next person who walks through the door will change his life forever.
Missing Persons Review


When a Chicago television producer was accused of murdering her estranged husband, she wondered if she could find the real culprit before she became the main topic of a future episode.
Murder in the Hamptons


Rapper Donovan Smart, aka TuSmArt, had hit the bigtime professionally and financially. Now, all he wanted was acceptance into the elite Black enclave of Coco Beach in the Hamptons. When a body was found floating near his yacht party, he knew his chance for acceptance had also died.
Murder on the Mind Review


When insurance investigator Jeff Resnick was mugged and left for dead, his new life took a completely unexpected turn.
Murder on the Moor Review


Rex Graves invites a group of friends to help him celebrate his new getaway lodge in the Scottish Highlands. Unfortunately, an unexpected guest, a serial killer, and a dead body provide more excitement than he anticipated.
Murder Once Removed Review


When Jessica Curtis's mentor investigative reporter John Taylor disappears while on assignment, she quickly picks up where he left off and finds herself in the crosshairs of a dangerous enemy.
Murder One Review


A year after the murder of his wife, David Sloane reconnects with an old adversory with shocking results.
Navajo Autumn Review


A recent graduate from the University of New Mexico law school, and now a special investigator for the legal department, must find and clear a childhood friend of murder charges before it is too late.
Neon Dragon Review


Rising-star defense attorney Michael Knight lands a high-profile and sensitive case that takes him into the depths of gangland Chinatown. In the meantime, he seeks the truth about the jury tampering accusation that sidelined his friend and mentor ten years ago.
Neurotic November Review


Mary Magruder Katz returns to Florida from Vermont to find her assistant off-kilter, her father on the mend from open heart surgery and clients accused of rape, bank fraud and murder.
No Dice Review


When an anti-casino activist is killed and another activist disappears, Santa Monica Detective Dave Mason finds the case unexpectedly personal.
No Mercy Review


When Mercy returns to her father's South Dakota ranch while on medical leave from the Army, she finds an area in crisis. Soon after a Native American boy is found dead on the ranch, her own nephew is killed, and Mercy is showing no mercy as she hunts down those responsible.
No Rest for the Dead Review


After the trial, conviction, and execution of Rosemary Thomas for the murder of her husband, the detective who cracked the case has second thoughts.
No Stone Unturned Review


Struggling local newspaper reporter Ellie Stone finds herself in a position of a lifetime when a young girl's body is found in the woods. Asked to take photo's of the crime scene leads Ellie deep into the dark side of a small town, and makes her a target the killer can't miss.
Old Loves Die Hard Review


Ex-cop Mac Faraday is enjoying his new life at Spencer Manor when his ex-wife suddenly shows up wanting him back. When she and her former lover are found murdered the next day, Mac somehow finds himself at the top of the suspect list.
On Behalf of the Family Review


Dave Mason of the Santa Monica Police Department faces multiple challenges when the daughter of a high level foreign dignitary is murdered.
Open Season for Murder Review


It's spring on Spencer Mountain and Archie Monday is preparing for the annual Diablo Ball fund-raiser when a five-year-old cold case threatens to get in the way. When more bodies come to light, Mac Faraday and Spenser police chief David O'Callaghan do everything they can to find out the truth.
Oscar Wilde and the Dead Man's Smile Review


While touring the United States, the famous playwright meets the head of the La Grange acting dynasty, who asks him to join them in France. When they arrive, tragedy strikes the family and Wilde searches for the truth behind the seemingly random acts of violence.
Outrageous October Review


A painful disappointment sends Miami lawyer Mary Magruder Katz to a friends' Vermont getaway for a much need break. The next thing she knows she is involved in several investigations, meets a possible love interest, and finds her own life in danger.
Paper Butterfly


Intriguing Mei Wang mystery of a contemporary female private detective whose modern lifestyle clashes with deep family and Communist traditions in present day Beijing.
Payback Review


Sheriff's Detective Dex Stafford and Patrol Officer Holly Seabright are challenged during a three day Oktoberfest celebration, including a raging forest fire and a beheaded mayor, in an otherwise peaceful remote village in Central California.
Phantom Evil Review


Paranormal investigator Adam Harrison sends six new team members to NOLA to investigate the sudden death of the wife of a popular state Senator.
Prime Time


Television reporter Charlie McNally unexpectedly becomes involved in a murder investigation that could save her job, if she doesn't first lose her life.
Real Murder Review


More than one decades-old disappearance keeps Prosecuting Attorney Joshua Thornton and Homicide Detective Cameron Gates on their toes. An extra cook in the kitchen doesn't help either.
Red Cell Review


Two CIA outcasts who are assigned to a low level out-of-the-way think tank end up playing an important role in a clandestine opt involving China's top secret military weapon.
Red Dahlia Review


DI Anna Travis is back with a brutal case, while finding herself running out of time before another young woman becomes the next victim.
Red, Green or Murder Review


Bill Gastner was enjoying a day at the ranch of his friend Herb Torrance when a series of unexpected situations ultimately ended in murder.
Redemption Review


This Laurel Dewey novel finds Jane Perry working as a private investigator in Denver and facing the road trip of her life.
Revenge Served Cold Review


When Anne Marshall's college professor is killed in a hit-and-run police blame on his alcoholic wife, Anne, with help from friends in her law school study group, begins her own investigation.
Rip-Off Review


Newly promoted to supervisor, Detective Dave Mason and his team must solve a challenging series of high-end robberies, while dealing with murder, and an increasing Chechen mob presence in the area.
Roadside Crosses


When white crosses appear by the side of area roads listing the date of death in the near future, body-language expert Kathryn Dance must find the killer before he strikes again.
Run to Ground Review


Forensic and criminal behavioral expert Dub Walker must track down a couple suspected of killing the man who brutally murdered their seven-year-old son.
S is for Silence


Kinsey Millhone heads out of town seeking to solve a 34-year-old cold case, and hoping to provide closure for a troubled woman.
Sail of Stone Review


A grandfather and father disappeared decades apart leaving a family with many questions. In the meantime, a detective investigates a domestic abuse complaint although the victim refuses to cooperate and has now disappeared.
Sara's Game Review


When Sara Winthrop's children are taken from their schools and held hostage, she must jump through hoops by playing an intense game mapped out by the kidnapper if she ever wants to see her children again.
Saving Laura Review


Lee Shelby robbed the town's most notorious cocaine dealer in order to ultimately rescue Lee's former girlfriend who got caught up with notorious, and dangerous, Tom Tucker.
Second Sight Review


Blind psychic Sherry Moore's world is turned upside down when she unexpectedly gains the ability to see. When given the choice of retaining her sight or regaining her psychic abilities, which will she choose?
Secretariat Reborn Review


Christian Roberts wants to honor his dying father's wishes, but his knowledge and experience with horse racing puts him at a disadvantage when he is dealing with unscrupulous players.
Secrets and Lies Review


When Rose Phillips turns up dead in her kitchen, little do those around her know the secrets that are about to come forth; especially her son.
See Also Murder Review


Marjorie Trumaine had enough on her plate with a farm to run, a husband who was blind and paralyzed due to a farm accident, and a dire need for an influx of money. Unfortunately, she also had to deal with neighbors who were dying unnatural and unexpected deaths. Would she and her husband be next?
Sentimental Me Review


Insurance fraud investigator Charles Stone heads off on an assignment that he believes is a piece of cake. Little does he know it could end up costing him his life.
Shades of Murder Review


Two cold cases converge to make one exciting mystery as Mac Faraday and Joshua Thornton ultimately join forces to find the real killer.
Shadow Cay Review


As two powerhouse organizations prepare to join forces, vigilante Madeleine Nesbitt vows to stop the man-with-no-conscience before he can destroy more lives in this action-packed Bahamas-based suspense novel.
Shadows A Jake Somers Novel Review


A number of deaths aimed at young women prompts the local law enforcement to ask private eye Jake Somers to help them out with shocking results.
Shattered Triangle Review


Three men, raised in the same neighborhood, take three different paths as adults. When tragedy strikes, they come together with a shared grief and shocking results.
She Can Run Review


Beth and her children are on the run from an abusive husband, but it seems he is not the only one she should fear!
Silent Scream Review


When a hot, young British film star is murdered in her home, Anna Travis and the rest of the team must sort through a myriad of famous lovers, jealous ex-roommates, and a corrupt agent to find the truth behind the brutal slaying.
Skeleton Picnic Review


When BLM law enforcement ranger J.D. Brooks was asked to check on a missing neighbor, he had no idea the danger he and his family would face.
So Pretty It Hurts Review


A getaway weekend turns deadly for true crime journalist Bailey Weggins.
South Beach Shakedown Review


Legendary singer-songwriter Gideon Pike comes up missing just as he is ready to rake in a multimillion dollar profit earned during his 30-year career. Music columnist Mick Sever searches for his long-time friend with a growing dread he will not find Gideon alive.
Southside Review


LA Times gang reporter Michael Lyons was shot and almost killed leaving his favorite watering hole in the first of a series of attacks. After three deaths, Lyons connects them to his own shooting and the LA powers-that-be finally take notice.
St. Bart's Breakdown Review


Entertainment journalist Mick Sever heads to St. Bart's for an interview with highly successful and elusive music producer Danny Murtz. Instead of a peaceful island visit, Sever soon finds his life in danger.
Starvation Lake Review


Ten years ago the towns legendary hockey coach disappeared. Recent evidence indicates he may have been murdered. An investigative reporter, and team goalie, searches for the truth.
Stateline Review


Dan Reno heads to Nevada to attend a wedding, but the groom is murdered before the vows are spoken. The father offers him a huge bounty to find the killer. Dan calls his friend Cody, and the two fined themselves grappling with hit-men, crooked cops, and local drug dealers.
Stone Cold Dead Review


When a young high school girl goes missing, newspaper journalist Ellie Stone leaves no stone unturned as she doggedly puts her own life on the line as she searches for the truth.
Stuff To Spy For


Hapless best friends James Lessor and Skip Moore decide to become amateur private eyes when presented with an offer they cannot refuse, but probably should have, in this LOL third outing.
Styx & Stone Review


1960's newspaper reporter Ellie Stone rushed to New York City when she found out her estranged father, a distinguished professor, had been savagely bludgeoned in his home. Local police believed it was a routine break in, but Ellie thought otherwise.
T is for Trespass Review


Award winning author Sue Grafton´s latest mystery landed on the bestseller list. Read a quick blurb, plus personal information about PI Kinsey Millhone.
The 6th Target Review


The Women´s Murder Club go through their toughest time ever as one member fights for her life and the other three work to get a serial killer off the streets.
The Ark Review


Archeologist Dilara Kenner and combat engineeer Tyler Locke race to find the secret behind Noah's Ark, and her father's disappearance, before its secret is used once again to totally destroy the earth.
The Black Stiletto Black and White Review


While Martin Talbot screens a 1959 film of his crusading mother in disguise, similar current events tie the past and present together in this exciting thriller.
The Blood Promise Review


A centuries old sailor's chest, and the secrets it holds, play a prominent role in betrayal and murder in the present day.
The Blue Journal Review


Lieutenant Detective Anthony Walker was talking a young man off the roof when he met Therapist Elizabeth Knoebel. Later he found out a murder victim had strong ties with Knoebel's therapy group and others were at risk as well.
The Bomb Maker's Son Review


Attorney Parker Stern is surprised when a fugitive from justice who is on the verge of arrest for planting a bomb that killed several people years ago asks Parker to represent him.
The Button Man Review


Hugh Marston, head of security at the US Embassy in London, is asked to protect a famous movie star couple while they are filming in England. Unfortunately, they disappear soon after, leading Hugo on an intense search before its too late.
The Cold Cold Ground Review


Tension was high in the Spring of 1981 in Belfast, Ireland. The hunger strikes were in full force as were the riots, bombings and Protestant vs Catholic clashes. Sean Duffy, a young, Catholic detective was charged with finding a serial killer who was targeting gay men.
The Cold Dish Review


Two years after a high-tension rape case decision allowed four young men to go free, it appears that someone is executing their own brand of justice.
The Colorado Kid Review


When an unidentified body is found on an island off the coast of Maine, an unlikely trio dig into the mystery. Master storyteller Stephen King pens a provocative and gripping tale.
The Daemon in our Dreams


Three strangers in three different parts of the world each has three nightmares. The three then embark on the same trip to India with unforgettable results.
The Devil's Necktie Review


Former NYPD narcotic chief Jack Bertolino, now living in Las Angeles, was contacted by a former confidential informant who needed his help. He reluctantly consented and ended up in a fight for his life.
The Devil's Madonna Review


As Kali problems her family history in the light of her grandmother's increasing paranoia, she finds out much more than she ever expected.
The Disappeared Review


Coroner Jenny Cooper must seek final resolution to the seven-year-old disappearance of two young Muslim college students. Unfortunately, numerous entitities are fighting against her including the authorities who requested the inquest.
The Disposables Review


Bruno Johnson broke the law as a result of a personal tragedy and found himself hunted and haunted by those he used to work with. Now, he is on a mission to save abused children, but dirty rogue cops are willing to stop at nothing to make sure he doesn't succeed.
The Edison Effect Review


Professor Bradshaw searches for a lost invention, investigates a murder, and strives to work out a complicated relationship, unaware his life is about to change forever.
The Fallen Review


Twenty world leaders are meeting for the G8 summit in beautiful Colorado Springs. When a rogue terrorist group threatens to destroy the leaders if their demands are not met, there is only one man that can stop the slaughter.
The Genesis Secret Review


An exciting discovery on an archeological dig in Kurdistan and a series of murders in London are unexpectedly related in this first-class thriller.
The Girl Who Disappeared Twice Review


When a young girl is kidnapped in plain daylight, a newly formed renegade team of highly trained specialists and their brilliant, intuitive leader do whatever they have to in order to bring the young girl home.
The Guise of Another Review


Minnesota detective Alexander Rupert finds himself in a downward spiral when he is reassigned to the Forgery and Frauds unit while undergoing a Federal investigation for corruption. He is shunned by his fellow detectives and he finds out his wife is having an affair in this stunning thriller.
The Hope Vendetta Review


Ben Hope returns when he is called to locate a missing woman and ends up fighting a terrorist group with strong political ties to the highest echelon of the United States government.
The Killing Kind Review


Michael Hendricks has a job to do and he does it well, as a hit man who makes his living killing other hitmen.
The Lady Who Cried Murder Review


A reality show wannabe is found dead in her deceased mother's mansion. Spencer Police Chief David O'Callaghan and retired homicide detective Mac Faraday find they have quite a challenge on their hands as they try to solve this case.
The Last Death of Jack Harbin Review


The small town of Jarrett Creek, Texas is shaken when Gulf War veteran Jack Harbin, blinded and paralyzed in the war, is brutally murdered in his own home.
The Last Ember


Exciting debut thriller addressing the destruction of historical artifacts going back to early Jerusalem and the fight to protect those that still exist.
The Life We Bury Review


A young college student was given a writing assignment whereas he had to write a brief biography of a stranger. When Joe met a dying Vietnam veteran, he knew he wanted to hear Carl Iverson's story.
The Murders at Astaire Castle Review


Mac Faraday is shocked to find he owns Astaire Castle located on the other side of Spencer Mountain. He also becomes involved in the investigation of several murders and much more.
The Necessary Murder of Nonie Blake Review


When Nonie Blake returned to Jarrett Creek to visit her family after twenty years, no one could anticipate the reaction.
The Other Woman Review


Disgraced Boston TV investigative reporter Jane Ryland and hot-shot police detective Jake Brogan join forces to stop the so-called Bridge Killer murders before the killer can strike again.
The Outsider Review


A friend of Detective Ash Rashid was killed in a hit and run, the accident was never reported, and her body disappeared. Ash goes all out to find out what happened, why, and by whom.
The Paris Vendetta Review


Former Justice Department operative Cotton Malone is back in action as he strives to thwart assassins, protect Paris landmarks, and find the lost Napoleonic treasure in order to avert an international financial collapse.
The Poisoned Pawn Review


Inspector Ricardo Ramirez, head of the Havana Major Crimes Unit, finds himself heading to Canada to collect information regarding a case that reaches clear to the Vatican, while women are mysteriously dropping dead in Cuba.
The Ravenhoe Cauldron Review


DI Mick Chandra must find the killer of a notorious antiquities forger while also trying to find a missing cauldron.
The Reluctant Matador Review


Hugo Marston is asked to find a missing nineteen-year-old daughter of a close friend. She left Barcelona with a stranger she met in a strip club and hasn't been seen since.
The Second Savior Review


LAPD homicide detectives Dover and Falcon are hot on the trail of a drug kingpin. Suddenly, a drive-by by a rival gang changes the landscape for a number of players. Find out who, and why.
The Secret Life of Anna Blanc Review


Socialite Anna Blanc was chomping at the bit to be free of the constraints of the times in 1907 Los Angeles, and her father's own rigid rules, when she decides to investigate a series of brothel murders in spite of the risks involved and to the horror of her father and fiancé.
The Sleeping Doll Review


This psychological thriller follows kinesics expert and superb interrogator Katherine Dance as she enters into a dangerous mental contest with a master manipulator dubbed by the media as the Son of Manson.
The Spellman Files Review


When Izzy Spellman wants to leave the family PI business, her parents will not let her go until she solves a fifteen-year-old case. Suddenly, a disappearance much closer to home causes Izzy to focus on the most important case of her career.
The Starlet Review


When Mercy Talbot takes a header off a public fountain in Florence, Italy, Juliette's well-deserved vacation comes to an end when she whisks the troubled starlet to a quiet family farm. It appears that the rest of the world is not yet ready to let Mercy go as she soon finds her life in danger.
The Sun is God Review


In 1906, Lieutenant William Prior was sent to a small island inhabited by a small group of German nudists when one of them died of Malaria. During the investigation Prior finds that it wasn't malaria at all, but quite possibly murder.
The Test Review


Intriguing family saga about six siblings who must pass an ambiguous test before they can receive their inheritance.
The Third Rail Review


Someone has the city of Chicago under siege and private investigator Michael Kelly finds himself in the middle of the action. When his girlfriend disappears, Michael amps up his search as the killings continue to take their toll.
The Trojan Colt Review


Detective Eli Paxton was asked to guard a high-priced yearling. When the young groom goes missing Eli believes foul play may be involved.
The Worst Kind of Lies Review


A behind-the-scenes look at the life insurance industry when corporate greed becomes more important the needs of the client, and one man decides to fight back.
The Wrong Girl Review


Newspaper reporter Jane Ryland and her special friend, Detective Jake Brogan find themselves on the same quest to find out what is going on in a well-regarded adoption agency with deep, dark secrets.
This is Life Review


Former action star Jack Palms must now start acting like his alter ego to find out who is killing beautiful girls around San Francisco, and is also trying to kill him.
Three Days to Forever Review


Mac Farady and Archie Monday are deep into preparations for their lavish wedding at Spencer Inn despite outside influences that may prevent them getting to the altar on time.
Threshold Review


When twenty-five-year-old Honey McGuinness decided to bury herself in Skid Row in order to start a new life, she never realized how far she would go to avenge the death of a friend.
Too Much Stuff Review


James Lessor and Skip Moore are now officially in the PI business with their More or Less Investigations. But, will they stay alive long enough to wrap up their current case?
Toxin Review


Jake Telemark is a junior senator from Wisconsin who finds himself drawn into a chilling plot that threatens to bring to the surface his deeply hidden past.
Trial By Fire Review


Media relations specialist Ali Reynolds joins a hospital advocate for unidentified patients to find out who wants their burn unit patient dead in this intriguing suspense.
Trilemma Review


A strong, competitive executive heads a new telecommunications company while searching for her father's estranged family with unexpected, and dangerous, results.
Twelve to Murder Review


When a former child star and teen idol is accused of murder and takes everyone in a local bar hostage, Mac Faraday has just twelve hours to find the real killer or they will all die.
Twisted Justice Review


A tragic tale of love, betrayal, and murder and how bad choices can destroy a family.
Unraveling Ada Review


PI Rachel Lyons finds a body while walking in the woods. Later that week, she is invited to a quilting bee that changes her life as it sends her down the road toward hell.
Up Jumped the Devil Review


When Baltimore Herald's police beat reporter Darryl Billups uncovers a domestic terrorist plot, he must decide which is more important - the headline grabbing story or his life.
Vanished in the Dunes Review


When a beautiful woman asks Amos Posner for a tour of the Hamptons, little does he know what he getting into.
Vintage Connor Review


Classic cars and an old flame pull a former cop into a murder investigation that could be his last.
Wanna Get Lucky?


When a beautiful young gal takes a header out of a helicopter belonging to the Babylon Casino, customer relations manager Lucky O'Toole must find out if there is more than meets the eye in this hilarious Las Vegas romp.
Watchlist Review


Best-selling author Jeffrey Deaver brought together 22 authors to create two serial thrillers in one book where each author writes one chapter. The result is an action-packed dynamic blend that will thrill mystery lovers everywhere.
Web of Deceit Review


Peter Brock thought he had the perfect plan to set himself up for the rest of his life. Little did he know he would get caught in the web of his own deceit.
White Ginger Review


Bai Jiang is known as a people finder. She is approached by a young girl whose friend is missing. With the help of Bai's best friend, and her ex-boyfriend, she confronts paid assassins and triad hatchet men in an effort to rescue the girl from harm.
White Lies Review


Katrina Burton learns the hard way what can happen when one white lie leads to another in this superb psychological thriller.
Wife of the Gods Review


A popular young woman´s body was found in a grove in the Volta Region of Ghana. Detective Inspector Darko Dawson was assigned the case culminating in unexpected and far-reaching results.
Wild Penance Review


After seeing a man nailed to a cross sail over the railing into the Rio Grand Gorge below, Bureau of Land Management agent Jamaica Wild decides to delve deeper into the mysterious Los Penitentes secret religious group, and places her own life in danger.
Winter in Madrid Review


Sweeping historical and political thriller set in 1940s Spain shortly after the end of the Spanish Civil War - a devastating war that left Madrid in ruins and her people shaken.
Wrongful Death Review


Attorney David Sloane takes on the biggest case of his career when he sues the U.S. Government and the military for the wrongful death of a soldier in Iraq.
Wyatt's Revenge Review


Wyatt is dead and Matt Royal is out for revenge in this superb Florida-based mystery.
Year of the Dragon Review


A private investigator is tasked with keeping the head of the Chinese Mafia in the U.S. safe from harm by rivals who are trying to take his place.
Yesterday's Echo Review


Rick Cahill can't seem to catch a break. Released from jail but never exonerated for his wife's murder, eight years later he finds himself a suspect in another murder and the target of a police manhunt.
Zero Separation Review


Donovan Nash has done everything he can to put his past behind him. Now, an unexpected crisis threatens to unravel everything he has worked for the past twenty years.
Editor's Picks Articles
Top Ten Articles
Previous Features
Site Map
Follow @MysteryBooksEd
Tweet
Content copyright © 2018 by . All rights reserved.
This content was written by . If you wish to use this content in any manner, you need written permission.
Contact Edie Dykeman for details.