The Sauces of Mexico – Pipián Recipe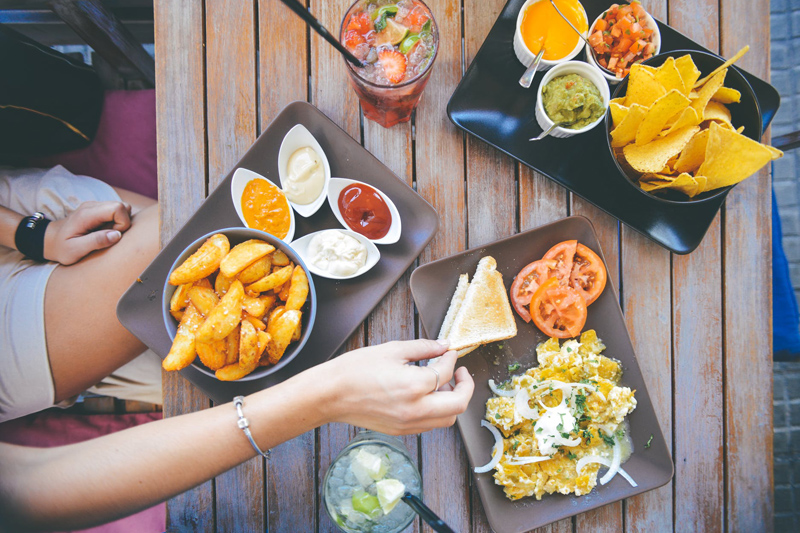 Fray Bernardino de Sahagún was a Spanish Franciscan monk who arrived in Mexico in the late 1520s, a few years after the Conquest, and wrote in detail about the Aztecs' civilisation and culture, including what they ate. He was fascinated by the many strange foods he encountered and the dishes which were served at the magnificent banquets held in Moctezuma's palace, and in the great market of Tenochtitlán, the capital of the Aztec empire, he came across enormous earthenware cazuelas filled with bubbling, intensely flavoured sauces. In his Historia General de las Cosas de Nueva España (General History of the Things of New Spain), he specifically mentions a "casserole of fowl made with red chile and with tomatoes, and ground squash seeds". The fowl was probably turkey or quail, as chicken was a Spanish addition to the Mexican diet, and the reference to ground squash seeds firmly establishes the sauce as a "pipián".

A pipián is a sauce thickened with ground seeds or nuts and Mexican food at its most historical and authentically pre-hispanic. It belongs to the family of the great "moles" of Mexico, and while the actual word mole, derived from the Aztecs' Náhuatl language, simply means sauce, today it is almost invariably a sauce containing chillies; otherwise the ingredients which go into the countless regional moles are manifold, but in the case of pipián, seeds - or nuts after their introduction by the Spaniards - play a pivotal role, not only in thickening the sauce and providing fats, protein and body, but also imparting a toasty richness which results in an indefinable, deeply satisfying flavour, a hint of exoticism and mystery which is impossible to pin down, and a mellowness which tempers the heat of the chillies. Sometimes the name pipián applies to an absolutely basic sauce, consisting of nothing much more than toasted seeds or nuts, fresh herbs and chillies, and some stock or even just water; but more often than not it is richly flavoured with spices and dried chillies, and further enhanced by the acidity of tomatoes or tomatillos.

Although pipián is a particular speciality of the central states of Puebla and Mexico, sauces and stews thickened with seeds or nuts (and on occasions with stale tortillas or masa dough) are found throughout the country and typically come in two different colours: red and green. There is of course no one and only recipe for either version, but the green one is perhaps the most authentic or at least the most historical, as it features the khaki green seeds of the pumpkin or other squashes, all of which originated in the Americas; and it is likely to contain tomatillos, also known as Mexican green husked tomatoes, and fresh green chillies and herbs. A red pipián, on the other hand, is often thickened with sesame seeds, a post-Conquest ingredient, or peanuts, and flavoured with red tomatoes and dried chillies.

The following recipe for quail in a red pipián sauce contains ancho chillies, a dried variety with a distinct hint of raisins, which are available in some large supermarkets, or shops and mail order firms specialising in Mexican ingredients. And I have to admit that the inclusion of the Middle Eastern sesame paste, tahini, is not in the least bit authentic! A Mexican cook would toast sesame seeds in a heavy frying pan and then grind them finely, but I have found that dark tahini works extremely well and saves me a considerable amount of time, trouble and washing up.

Quail in red pipián sauce - Codornices en pipián rojo

Serves 6

50 g/2 oz ancho chillies
250 ml/8 fl oz strong chicken stock, or water and a chicken stock cube
80 g/3 oz pumpkin seeds
8 garlic cloves, unpeeled
500 g/18 oz tomatoes, halved
30 ml/2 tbsp olive oil
175 g/6 oz onions, peeled and coarsely chopped
2.5 ml/1/2 tsp ground cloves
5 ml/1 tsp ground cinnamon
5 ml/1 tsp honey
15 ml/1 tbsp chipotle chilli powder or sauce
15 ml/1 tbsp wine or cider vinegar
45 ml/3 tbsp dark tahini
6 oven-ready quail
15 g/1/2 oz fresh coriander, coarsely chopped
Sea salt and freshly ground black pepper

Heat a heavy frying over medium heat and toast the chillies, pressing down on them with a spatula, until they start to smell aromatic, about 3 minutes. Flip them over and do the same on the other side. Place them in a bowl, cover with boiling water, put a small saucepan lid or plate on top to keep them submerged and set them aside to soak for 20 minutes. Drain, discard the stems and place in a food processor with the stock. Process until smooth and strain through a medium mesh sieve to get rid of any bits of skin. Rinse out the food processor as you will need it for the tomatoes.

While the chillies are soaking, heat the same heavy frying pan and toast the pumpkin seeds, stirring constantly, until they start to pop and smell nutty. Cool slightly and grind finely.

Heat the grill to high. Line the grill pan with foil, arrange the garlic and tomatoes, cut side up, on it and grill about 10 cm/4 in from the heat for 10 to 15 minutes, turning the garlic once half way through, until the garlic is brown and soft and the tomatoes slightly blackened around the edges. Set aside until the garlic is cool enough to handle.

Heat the heavy frying pan again, add the olive oil and onions and cook, stirring occasionally, until soft and brown. Sprinkle in the spices and stir-fry for 2 minutes, then pour in the chilli purée. Stir well, turn down the heat and simmer for 10 minutes.

Peel the garlic cloves and blend them with the tomatoes and any juices to a fairly smooth purée. Add to the chilli sauce, along with the honey, chipotle, vinegar and some seasoning.

Heat the remaining oil in a frying pan and brown the quail on all sides. Place them in the chilli sauce, cover the frying pan and simmer for 15 minutes for pink, 20 minutes for well done.

Remove the quail to a plate and keep warm. Stir the pumpkin seeds and tahini into the sauce and simmer for 5 minutes. Check the seasoning.

Spread the pipián out on a warm serving dish, top with the quail and sprinkle with coriander.

Serve immediately.

Buén provecho!

You Should Also Read:
Salsas, the sauces of Mexico
The Sauces of Mexico - Mole
The sauces of Mexico - Encacahuatado


Related Articles
Editor's Picks Articles
Top Ten Articles
Previous Features
Site Map





Content copyright © 2021 by Isabel Hood. All rights reserved.
This content was written by Isabel Hood. If you wish to use this content in any manner, you need written permission. Contact Mickey Marquez for details.