Essential Bead Weaving Supplies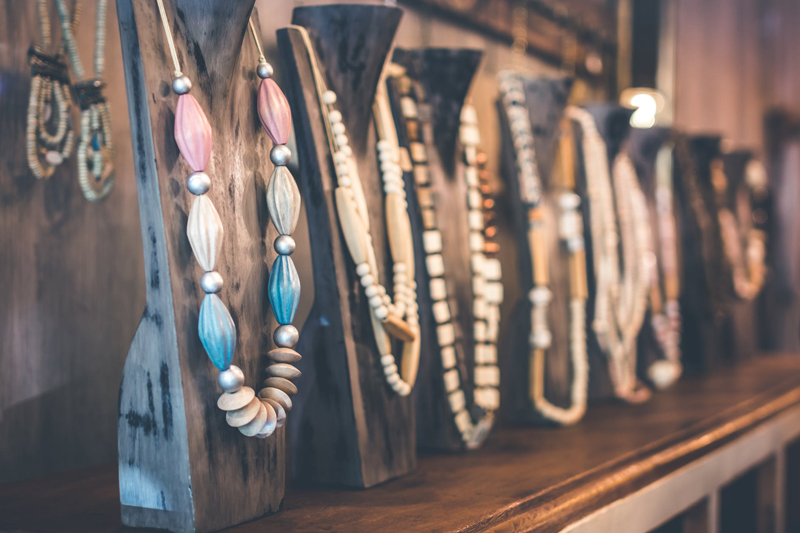 Bead weaving is the art of stitching together tiny beads to create beaded fabric, which you can use in all kinds of jewelry-making applications. In this article, we take a look at the basic supplies you'll need to get started bead weaving. Later, we'll learn more about beads and get create a bracelet band using the popular peyote stitch.
Before you begin a bead-weaving project, assemble all of your tools and supplies within easy reach. At minimum, here's what you'll need (in addition to beads, of course):
• a beading mat or towel to work on,
• beading thread,
• thread conditioner or beeswax,
• beading needles,
• sharp scissors,
• a smooth dish or tray for holding and picking up beads,
• a bead scoop, and
• (recommended) a magnifying device to look through as you work.
Here's a look at my beading kit:
Everything is contained within a lidded plastic box that I purchased at an office supplies store. It makes it easy to carry beading projects securely from room to room. If you'd like something a little fancier, look for specialty beading cases online or at your local bead shop.
At the bottom of my box are two soft, vellux beading mats. According to the supplier, these are made of "nylon-flocked urethane foam," and many bead stores and websites carry them. (Expect to pay four dollars or so for a set of ten.) Beading mats keep your beads from rolling away while you work and they eliminate work-surface glare, which can cause eye fatigue. By using at least two mats stacked on top of each other, I've also created a cushion for holding my needles. This is especially handy when I stop to correct a mistake, and when I put away a project before finishing it.
I also keep on hand a selection of beading thread in a variety of colors. I prefer Nymo brand for its structure and feel. However, you should experiment with several brands to see which you like best. Some tangle more easily than others, and certain brands are more or less likely to split or fray.
The thread conditioner I use is called Thread Heaven. You can usually find it at bead shops and fabric stores. It makes thread a little slicker so that it's easier to attach a needle and string beads, and it helps to keep thread from tangling. An alternative to thread conditioner is beeswax, which makes thread stiffer and more moisture-resistant. To apply either one, press your thread between the product and your thumb, and then slowly pull the thread through to coat it.
Beading needles come in a variety of lengths and sizes. The most common size I use is the standard-length No. 10, but the thinner No. 11 and No. 12 needles are also useful. Do your best to keep your needles organized and stored so that they won't cause injury. You can find needle cases online, including some that are magnetized and have separate compartments to hold different sizes.
Small, sharp scissors are a must for cleanly trimming beading thread. I use an affordable, squeezable pair that look like small clippers, and they work just fine.
My favorite surface for picking up beads is smooth porcelain. I buy white relish and condiment dishes with rounded edges that my needle will glide upon nicely. You can also find plastic beading trays with lids, which I also use from time to time.
A bead scoop will help you pick up beads and get them back into their containers when you're finished with them. Look for the little metal ones that come in rectangular, triangular, and long-scoop shapes.
Finally, make sure that you don't strain your eyes any more than necessary. Consider picking up a magnifier that you can position between your eyes and your beadwork. There are many models that stand on your work surface, and some that actually hang around your neck. Lighting is also very important, so invest in a quality task light - like the Ott light or a similar brand - if you need to.
In the next article in this series, we'll examine the different types and sizes of beads used in jewelry bead weaving.
Questions or suggestions? Please post in the Jewelry Making Forum!
~ If you're looking for a nice, table-top daylight lamp with a built-in magnifier, consider this 18watt model available through Stacks and Stacks:
~ For more details about supplies, including needle, thread, and bead sizes and helpful reference charts, see my book Teach Yourself Visually Jewelry Making & Beading.
---
Chris Franchetti Michaels is a writer and jewelry artisan specializing in beaded designs, wire work, and metal fabrication. She is the author of the books Teach Yourself Visually: Jewelry Making and Beading, Beading Quick Tips, and Wire Jewelry Quick Tips.
You Should Also Read:
Supplies and Tools


Related Articles
Editor's Picks Articles
Top Ten Articles
Previous Features
Site Map





Content copyright © 2019 by Chris Franchetti Michaels. All rights reserved.
This content was written by Chris Franchetti Michaels. If you wish to use this content in any manner, you need written permission. Contact Susan Mendenhall for details.