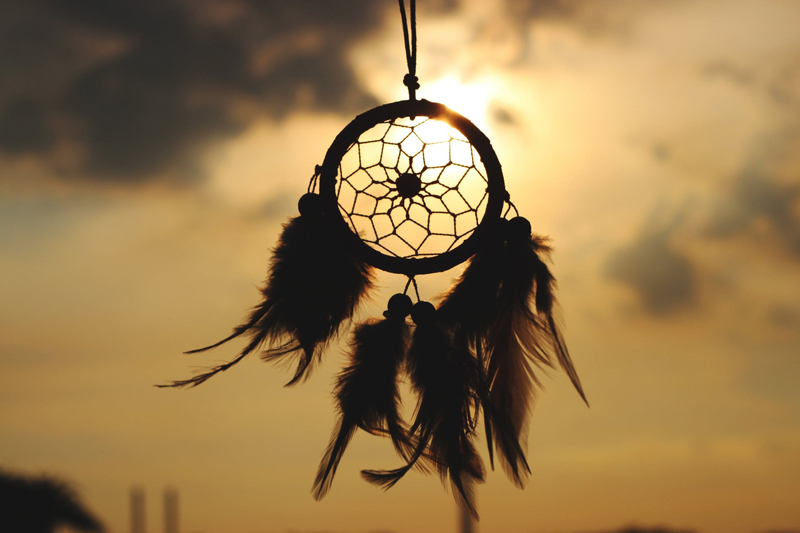 Little hearts, be healed, your innocence restored. Current statistics reveal our sacred young ones continue to be born into extreme social disadvantage. It helps us to understand that negative patterns, set centuries ago as the result of historical trauma, are evident still today. Even our youngest ones exhibit stressed behavior patterns associated with fear, grief, insecurity, rage, envy, and cruelty. Nonetheless, hope of mass healing shines a faint yet powerful light in the face of dire social-scientific reports. The key can be found by appreciating the spirit of a child.

Transformational healing and awakening is happening in Native communities across North America. We are finding solutions for the struggles of our sacred People by listening to the wisdom of our Elders and working on matters of the heart. We are teaching one another that the healing process begins within the realm of our emotions. Envy, for example, is described as an emotion that occurs when a person lacks another's superior quality, achievement, or possession and either desires it or wishes the other lacked it. Sadly, in Indian Country this is also known as the red crabs in a boiling pot syndrome, with all of us yanking each other down before we make it to safety and freedom! Perhaps we can reverse this negative phenomenon and bring about unity for our People by learning about love, which is seen in the spirit of a child.

The spirit of a child is forgiving. An innocent being sees life through innocent eyes. We forgot about the teachings of forgiveness when our ancestors were stripped of their souls and were made to feel shame, which then transferred throughout their descendants. We magnified the loss of spirit through a crushing sense of envy which became deeply rooted within our cultural identity. Generations later, our loss of spirit can be seen in the resentment, cruelty, and unhappiness causing emotional and physical pain among our People.

Thankfully, there is a quick and powerful antidote! One answer can be found in the spiritual practice of taking joy in the good fortune of others! Native wisdom is full of such teachings and our children are our most powerful example of love and selflessness. The spirit of a child is free to love and appreciate the beauty of a butterfly as she chases one across the wild prairie grass. The spirit of a child is free to express passion, enthusiasm and happiness for life in the moment, without regret of the past and worry for the future. Let us focus on and learn from the spirits of the sacred children who are in our lives. See the innocence in them and you see the face of God.

Better yet, take yourself back to the innocence of your own sacred self. Imagine a spirited little you running and frolicking in the field with a happy and excited puppy. Not a care in the world, bright sun and blue skies for miles, prairie winds blowing your hair wild! Imagine authentic laughter and joy coming from deep within your soul. Healing can occur in the present moment as you imagine and heal a sacred past. Restore it the way it was meant to be and you heal the future with your loving thoughts. Creator knows our hearts and meets us in our innocence, as He created us. Rest there a moment and restore.

May the blessings and spirit of innocence fill our hearts as we bring teachings of hope, healing and love so that future generations can experience health and abundance. All wisdom teachings say that we can defeat envy and banish it from our hearts if we rejoice with those that rejoice, weep with those that weep, and love our neighbors as ourselves!

"Grown men can learn from very little children for the hearts of the little children are pure. Therefore, the Great Spirit may show to them many things which older people miss." - Black Elk




Related Articles
Editor's Picks Articles
Top Ten Articles
Previous Features
Site Map





Content copyright © 2022 by Jacqueline Olivia Pina. All rights reserved.
This content was written by Jacqueline Olivia Pina. If you wish to use this content in any manner, you need written permission. Contact Jacqueline Olivia Pina for details.