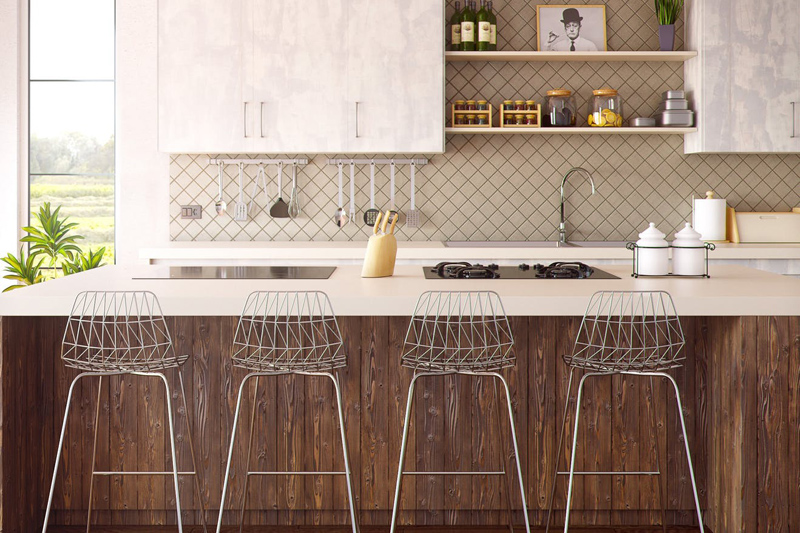 Cookie Baking Tips

Use fresh ingredients. If your baking soda and baking powder have been around for a while, check it for freshness. See Testing Baking Ingredients to determine if the they're okay, or buy fresh new ingredients.

Unless a recipe specifies the size of eggs, use medium size eggs in recipes.

During the holiday season keep an extra batch or two of homemade cookie dough or batter in the freezer for warm freshly baked cookies - ready in minutes.
Measure & Mix Carefully -
For dry ingredients, use a set of 4 standard measuring cups. Spoon the ingredients into a cup and level off with the straight edge of a knife.
Use standard glass measuring cups for liquids. Check measurements on a level surface at eye level.
Use a set of standard measuring spoons for liquid and dry ingredients. Level dry ingredients in the measuring spoons with the straight edge of a knife.
Mix as stated in the recipe directions. Over mixing will change the chewy texture most bar cookies should have to a cake like texture.

Rolling the Cookie Dough -
For roll-out cookies, always chill the cookie dough for the amount of time specified in the recipe before rolling the dough.
When rolling out cookie dough, use just enough flour to allow easy rolling and prevent it from sticking to the board and rolling pin. Too much flour makes cookies tough.
You'll need less flour if you use a Pastry Cloth and Rolling Pin Cover.
Baking the Cookies -
The color and condition of the cookie sheets makes a big difference. Dark cookie sheets will bake darker cookies. Adjust oven temp if necessary. Old warped cookie sheets will cause uneven baking. New insulated cookie sheets can be a good investment.
Unless otherwise directed in a recipe, cookie sheets do not need to be greased before using, especially those with a non-stick coating.
For even baking and browning, roll dough to a uniform thickness for cut-out cookies. Use about same of amount of batter for each drop cookie.
For best heat circulation and even baking, bake only one sheet at a time.
If you have alot of baking to do must save time... When baking 2 trays of cookies at the same time, place one sheet on each rack, centered directly above the other to allow heat to circulate around them. If cookies are baking unevenly, quickly switch trays from one oven rack to the other - about half way through baking time.
If drop cookies are spreading too much or getting brown edges, add a bit more flour to the batter.
If cookies are getting too dark, lower the oven temperature by 25 to 50 degrees. Avoid opening the oven door while cookies are baking.
Unless otherwise directed in a recipe, after cookies are removed from the oven, allow the just-baked cookies to rest on the cookie sheets for a minute or two before removing them. Use a wide spatula to gently lift cookies from the pan. Cookies will stick to the pans if left there too long.
Always allow cookies sheets to cool completely before re-using them.
Before re-using,
cookie sheets, scrape off any crumbs with a spatula, then wipe over them with folded up waxed paper.
Decorating -

Decorate roll-out cookies with Cookie Paint before baking. Kids are great cookie painters!
Cookies decorated with cookie paint, colored sugar or sprinkles can also be stacked and stored easily. Use sparingly - only a light covering is needed. For lighter colors or colors not found in stores, make your own colored sugar by adding a few drops of food coloring to granualated sugar; stir with a fork. Blue sugar is great for decorating angels and birds.
Before decorating gingerbread people or other cookies with icing, let baked cookies cool completely.
Cooling and Storing -

Except for cookies, such as macaroons, which remain sticky, cookies can be placed on a table top or counter top covered with white paper towels. Sticky or very moist cookies, however, must be cooled on a wire rack. For very sticky cookies like macaroons, spray wire racks with non-stick cooking spray (such as Pam)
Always let cookies cool completely before packing them in cans or air tight plastic storage containers.
Stack roll-out cookies. Place a sheet of waxed paper between layers of moist or sticky cookies or cookies that have been decorted with icing.
Bar Cookies -
Use pan sizes recommended in recipe.
To cut bar cookies -
Cool completely before cutting. Use a thin, sharp, straight edge knife. Wipe blade clean between each cut.
Store in an air-tight container. Use a sheet of waxed paper between layers.





Click Here for Cookie Recipes.



You Should Also Read:
The Home Cooking Recipe Index and Site Map
The Home Cooking Cookbook Corner
Tis' the Season for Christmas Cookies


Related Articles
Editor's Picks Articles
Top Ten Articles
Previous Features
Site Map





Content copyright © 2022 by Sandy Moyer. All rights reserved.
This content was written by Sandy Moyer. If you wish to use this content in any manner, you need written permission. Contact Allyson Elizabeth D´Angelo for details.