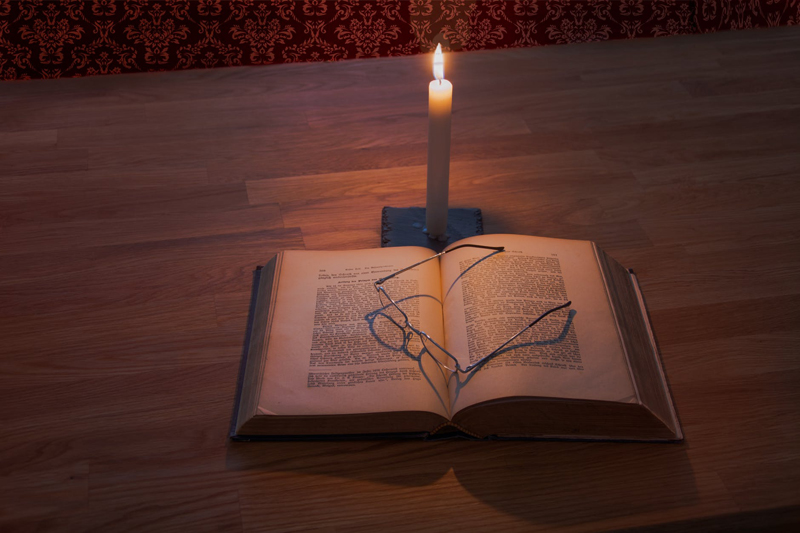 Beautiful psychic Sherry Moore lost her sight in a childhood accident when she was five-years-old. Along with the loss of her sight came the unexpected ability to see the last eighteen seconds of a dead person's memories. Taking hold of the hand of the one who has died has led her to assist in solving numerous crimes and saving many lives.

Although reluctant to leave Brian Metcalf, a Navy SEAL, and her first serious relationship, Sherry volunteers to travel to New Mexico hoping to help on yet another case. While there, she is exposed to radioactive cesium 137 while trying to find out what could have caused an outbreak of Hantavirus.

After she returns to Philadelphia for treatment, she helps with recovery of the memory of a patient who was originally found in the woods outside of a mental hospital in the Catskill Mountains many years ago. At the time, Thomas Monohan was wearing the army uniform of a private. He spent the next 60 years in a vegetarian state. It was later established that he was used by the government for mind-control experimentation in 1950, the same year he was officially declared dead in Korea.

Now in her mid-thirties, Sherry continues to live with darkness until she clasps Monohan's hand. Suddenly, she receives a horrifying vision of scientific experiments conducted using humans as test subjects. When she lets go of his hand, she sees light for the first time since she was a child. Within weeks, she is again able to see.

Further investigation reveals a secret base located on Mount Tamathy called Area 17, where Nobel Prize-winner Edward Case is the CEO of pharmaceutical giant Case & Kimble. Now that she can see, Sherry is attracted to handsome, sociopath Troy Weir, stepson of Case, who attempts to destroy anyone who might jeopardize the plan Case has put into place.

After years of wishing she could see, Sherry soon finds that her new ability brings its own set of problems.

Second Sight is the fourth psychic suspense novel by George D. Shuman featuring one of the most unique and fascinating protagonists in the genre. Although each novel stands alone, it is helpful to read the first Sherry Moore novel, 18 Seconds, which provides more detail regarding her loss of sight and how she learned to cope with the disability. You will also get a greater sense of how she learned to handle her unexpected gift of memory retrieval.

Second Sight moves quickly along the story line with numerous unexpected plot twists. As with any supernatural thriller, some may find the topic unpleasant, but fans of the genre will appreciate Shumans storytelling ability in this provocative series.




You Should Also Read:
Toxin
The Red Dahlia
Paper Butteryfly


Related Articles
Editor's Picks Articles
Top Ten Articles
Previous Features
Site Map



Follow @MysteryBooksEd
Tweet



Content copyright © 2021 by Edie Dykeman. All rights reserved.
This content was written by Edie Dykeman. If you wish to use this content in any manner, you need written permission. Contact Edie Dykeman for details.