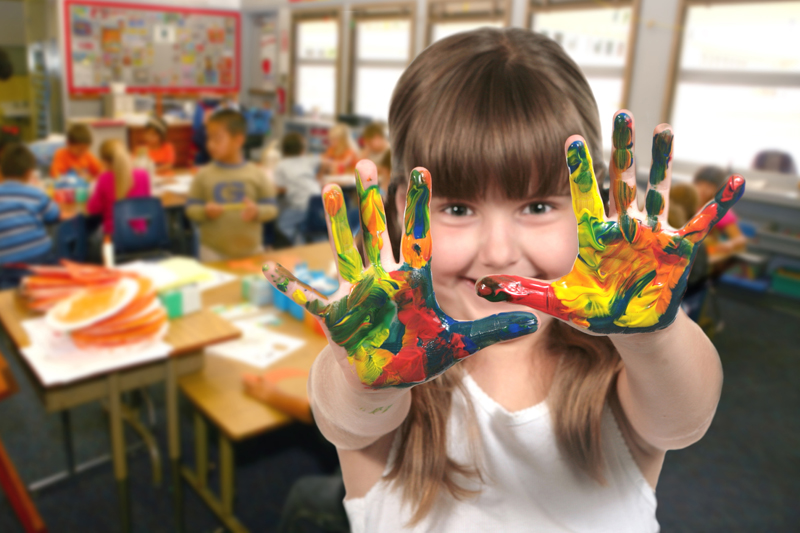 All you need is some fleece and some beans!

When our group of boys first started to talk about doing a service project there was not too much interest. UNLESS --- it was going to be service for someone or something that these boys were interested in. We spent some time talking to find out who or what they would like to serve.

I told them of a family who every year on the day after Thanksgiving spend the morning surfing at the beach, and then all afternoon the whole family works together doing service projects. One year they made beanbags for a group of medically challenged children who needed beanbags for part of their therapy. This sparked their interest. Of course, being boys, they liked the concept of throwing beanbags, but really liked the idea of helping someone smaller and possibly younger than themselves.

Since there wasn't much of a budget for this project I found myself watching the remnant bin at the fabric stores for some reduced price fleece. Most stores will discount the last piece of fabric off the bolt if it is less than a full yard. This would be perfect for us. I wanted the boys to have a chance to be truly involved with this project, and I felt that it would be easier for them to manage the cutting out part if they were dealing with a piece of fabric 16 inches by 20 inches instead of a full yard.

Fleece was the fabric of choice for several reasons; first, because it is soft and second, it does not fray or ravel at the edges. We would be able to sew on the front of the fabric or design and wouldn't need to turn them inside out to finish so we could cut off a step and get them done quicker.

A wonderful aspect of this project is that it didn't matter what color, pattern or design was on the fleece, because bright and colorful and not even matching, was going to be perfect for these beanbags.

For any project with children or youth I always recommend having two adults working together. For this project we had six boys who were nine years old, two adults would have been fine, but I enlisted one more adult to have the ratio of two boys to one adult, to help things progress smoothly.

The recommended size for a bean bag for young children is 4 inches by 4 inches. We decided to cut out squares approximately that size, but it didn't matter if it was a little smaller or larger.

Before the boys arrived I already had a few beanbags completely ready so they could see what the end project would be. I also had several that had been sewn around but not filled with beans and finished so they could understand that part of the concept. I also had several cut out.

My thought was that two boys with one adult would work on sewing, another two boys and another adult would work on filling, and then the last two were cutting and finishing. Then the boys would rotate stations, and get to accomplished all parts of the beanbag.

One thing about working with kids is that they will surprise you and sometimes they have a better way.

We tried it my way for about 15 minutes and then they expressed the desire to be completely in charge of cutting, sewing, and finishing the ones they were doing. They wanted to feel some ownership of their project. I realized this was a better, if not slower way, but they all really felt empowered with this project.

Basic Directions:

• You can work with a double layer of a single layer of fleece – whichever works best for the person cutting
• Cut out many square pieces that measure 5 inches (you can draw them on with a marker or pencil) -- you will need 2 pieces for each bean bag
• Layer two pieces together and pin at the corners
• Start sewing about one inch from a corner, be sure to back-stitch where you start sewing
• Sew to the corner, then turn and sew down the next side, turn at the next corner, sew to the next corner, turn and then sew and inch and then back-stitch and cut threads and take off machine
• Through the opening area (where you did not sew) fill the beanbag with dry beans, split peas, popcorn seeds, rice or other lentils.
• For this purpose do not fill the bean bags too full as they are going to be used by little hands
• Sew the opening closed by machine

When we were all done I let the boys make one for themselves, which they filled quite full. They used them to toss at each other, and set up some boxes as targets to see who could hit the bulls-eye.

All in all, it was a great project; they each made several beanbags for donating, and really felt good about their efforts.

For a service project nothing could be better- they had a good experience and because of this they will probably want to do more service for others in the future.



Related Articles
Editor's Picks Articles
Top Ten Articles
Previous Features
Site Map





Content copyright © 2022 by Launa Stout. All rights reserved.
This content was written by Launa Stout. If you wish to use this content in any manner, you need written permission. Contact Launa Stout for details.