Traditional Trifle - Beautiful and Delicious!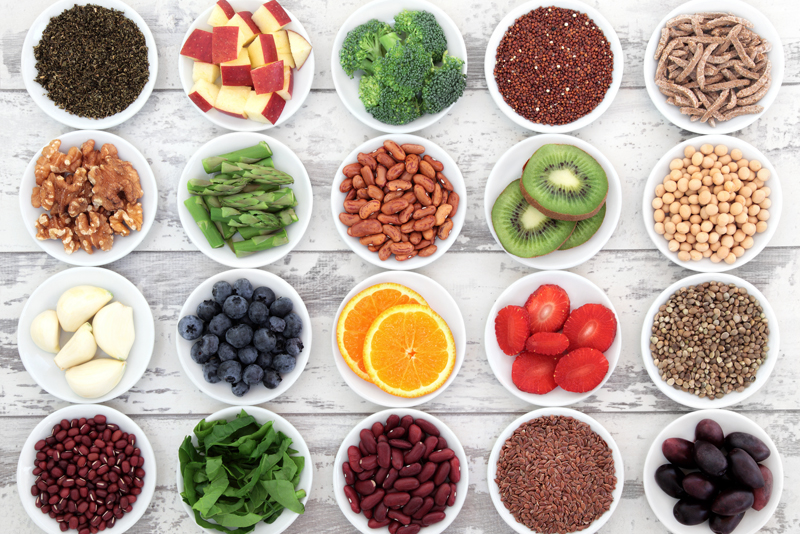 Trifle is a traditional English dessert that is very delicious. I have had trifle, however that is nothing like the real thing, and other trifle that is so boozey that I couldn't eat it or serve it to children. Cream sherry is the traditional spirit to use in trifle, I have used raspberry or strawberry liqueur and even rum. My family and I prefer it booze-free using raspberry flavored coffee syrup (available in several flavors and found in the coffee aisle at most larger grocery stores and at restaurant supply stores). The following recipe for Twenty Minute Trifle uses both, and it is not only fast, but luscious—nobody will figure out that it was so fast to whip up. I have also included my traditional English trifle recipe which was adapted from an English cookbook.
Twenty Minute Trifle
12 Servings  
2 3 oz. packages instant vanilla pudding
4 cups milk
1 cup heavy whipping cream
12 sponge dessert cups, usually found in the produce department near the fresh strawberries
1/2 cup raspberry jam
1/3 cup Raspberry Coffee syrup
1/3 cup cream or dry sherry, (optional)
2 pints strawberries, washed and sliced
Mix the instant pudding and milk. Whip the cream to stiff peaks and gently fold into the pudding; refrigerate.
Spread the bottom side of six of the sponge dessert cups liberally with raspberry jam; top with another sponge dessert cup. Cut the sponge dessert cups into eights; place in a bowl and toss with the raspberry syrup and sherry (if using). Place half of the cake pieces in the bottom of a trifle bowl.
Pour half of the pudding mixture over the cake, then evenly spread half of the strawberries over the pudding. Repeat, ending up with strawberries. Cover with plastic wrap and refrigerate until serving time.
Garnish with mint if desired.  
Traditional English Trifle
This version takes longer to prepare and a chilling time of four hours or more. It is, however delicious and worth the time (if you have it).  
16 Servings  
1 Basic Sponge Cake (recipe below) baked in an 11 x 17" jellyroll pan
1/4 cup cream sherry
1 cup raspberry jam
3 packages Bird's Custard Mix (or use custard powder for six cups custard)
1 cup plus 1 tablespoon sugar
6 cups milk
2 cups fresh strawberries, sliced (or see note below)
2 cups whipping cream
1/4 cup powdered sugar
12 strawberries, for garnish
Pour the sherry over the cake, cut it in half, then spread one half with the raspberry jam and place the other half on top. Cut the cake into fingers 1" wide and 2 1/2" long.
Prepare the custard mix by whisking the sugar into the custard powder, then whisking in the milk. Microwave until boiling, stirring every 2 or 3 minutes.
Whip the cream with the powdered sugar.
Assembly: Line the bottom of a trifle bowl with the cake fingers. Pour some of the custard over, then sprinkle with strawberries, then more custard. Repeat until the cake is used up. You may not need the entire amount of custard.
Pipe whipped cream on the top, then garnish with the strawberries. Refrigerate 4 hours or more before serving.
Note: You may use any type of berries, fresh or frozen. The mixed berries from Costco or Sam's Club in the freezer section are especially good.   
Basic Sponge Cake
1 1/2 cups sifted flour
3/4 cup sugar
1 1/2 teaspoons baking powder
1/2 teaspoon salt
1/4 cup plus 3 tablespoons water
1/4 cup vegetable oil
3 eggs, separated
1/4 teaspoon cream of tartar
Sift together flour, sugar, baking powder, and salt into mixing bowl. Make a well in the center of the dry ingredients.
Add water, oil, and egg yolks. Beat until smooth.
Beat egg whites and cream of tartar separately until whites are stiff but not dry. Gradually fold the whites into the cake batter, folding gently with a rubber spatula until just blended. Do not stir the mixture.
Pour into an ungreased 10-inch cake pan. Bake at 350° for 25 to 30 minutes, or until the cake springs back in the center when lightly touched with a finger.
Alternately, pour onto a greased and floured jellyroll pan and smooth out with a spatula. Bake 20-25 minutes or until a toothpick inserted comes out clean. Cool on a rack, then remove from pan.        
You Should Also Read:
Harry Potter and Quick Cooking


Related Articles
Editor's Picks Articles
Top Ten Articles
Previous Features
Site Map





Content copyright © 2022 by Karen Hancock. All rights reserved.
This content was written by Karen Hancock. If you wish to use this content in any manner, you need written permission. Contact Karen Hancock for details.