The Quick Cook´s Bookshelf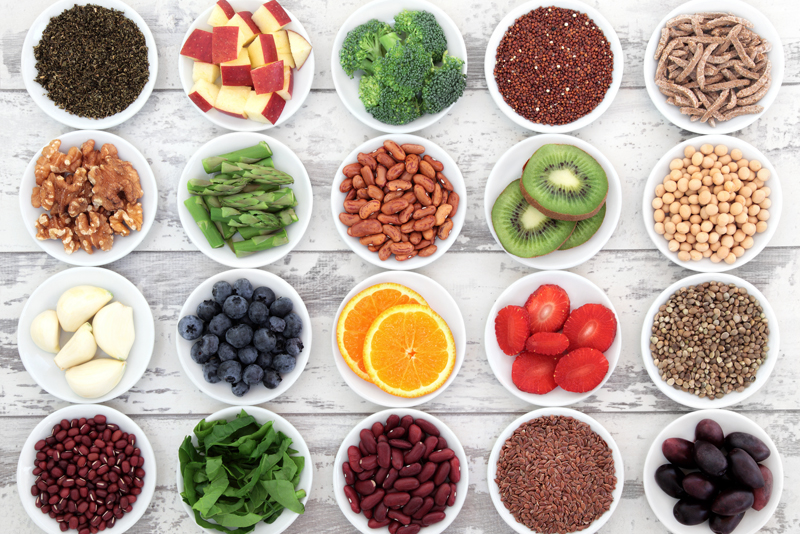 Quick Cooking Information
101 Healthiest Foods for Kids Cookbook Review

12 Bones Smokehouse Cookbook Review

30-Minute Heart Healthy Cookbook

365 Family Dinners and Devotions Cookbook Review

Adventures of Fat Rice Cookbook Review

All Under Heaven Cookbook Review

Arab Cooking on a Prairie Homestead

Baking for Breakfast Book Review

Barbecue Sauces, Rubs & Marinades Book Review

Betty Crocker Quick & Easy Cookbook - Book Review


Betty Crocker's Quick & Easy Cookbook is a "must have" for the busy cook who wants to serve attractive, nutritious, and delicious meals!
Busy People's Fun, Fast, Festive, Christmas Cookbook - Book Review


Cute ideas for Christmas food; terrible recipes!
Butter is Better! Book Review of Angel Shannon's Stick of Butter Cookbook


Angel Shannon's Stick of Butter Cookbook is a Tribute to Butter. If you like cooking with butter, you may want to add this book to your library.
Char-Broil Great Book of Grilling Cookbook Review

Chelsea Market Makers Book Review

Cook Beautiful Cookbook Review

Cooking from Scratch Book Review

Cooking with Coconut Cookbook Review

Cuba! Book Review


Cuban food is all the rage, and this cookbook, Cuba!, has excellent recipes and instructions for making good Cuban food at home. The book is also a work of art.
Cured Meats, Smoked Fish & Pickled Eggs Book Review

David Tanis Market Cooking Cookbook Review

Easy Desserts Anyone Can Make - Book Review


Need an easy dessert in a hurry? Easy Desserts Anyone Can Make contains hundreds of desserts with very few ingredients that can be made in 20 minutes or less.
Electric Bread - Book Review


Electric Bread is a "must have" for anyone owning an automatic bread machine.
Fairy House Cooking Book Review

Fix, Freeze, Feast Cookbook Review

Food 52 A New Way to Dinner Book Review


Want to streamline your dinner preparations? This book has everything you need to plan and prepare meals for the coming week. Busy Cooks - this is a book for you.
Food52 Grilling Cookbook Review

Foodimentary Book Review


Love Trivia? If you like learning about food, you'll love this fascinating book. The recipes are easy to follow and perfect for celebrating a holiday every day of the year.
Half the Sugar, All the Love Cookbook Review

Healthy Eating One-Pot Cookbook

Healthy Meal Prep Instant Pot Cookbook

How to Instant Pot Cookbook Review

I Love My Barbecue Book Review

In the Mood for Quick Family Food

Japanese Home Cooking Cookbook Review

Jeweled Kitchen Cookbook Review

Margaret Preston: Recipes for Food and Art

Martina's Kitchen Mix Cookbook Review


Even if you're not familiar with Martina McBride's music (most of us are and love it, however), you'll love getting to know her as a person through her excellent recipes. This cookbook is fun, fun, fun!
Martina?s Kitchen Mix Book Review

Milk Street: The New Rules Cookbook Review

Myron Mixon´s BBQ Rules Cookbook Review

Northern Hospitality Cookbook Review

Not Your Mother's Slow Cooker Cookbook - Book Review


Looking to expand your slow cooker recipe collection? Not Your Mother's Slow Cooker Cookbook by Beth Hensperger and Julie Kaufmann will not disappoint.
Not Your Mother´s Cast Iron Skillet Cookbook

Quick Short Recipes - Book Review


Quick Short Recipes is a great book with lots of different ideas for meals under 30 minutes!
Robata: Japanese Home Grilling

Simple Fare: Fall and Winter Cookbook Review

Simply Hot Pots Cookbook Review

Simply Shrimp, Salmon, and (Fish) Steaks

Six Basic Cooking Techniques Cookbook Review


This excellent, must-have cookbook has everything cooks need to know in order to maximize the time spent in the kitchen. It tells how to use a chef's knife properly, and features primers on meats, veggies, and sauces.
Slow Cook Modern Cookbook Review


Here is an excellent slow cooker cookbook that is designed for the busy cooks of today. It not only contains recipes that can cook for eight hours without getting overcooked, but also includes recipes for side dishes and accompaniments.
Slow Dough - Real Bread Cookbook Review

Smashed, Mashed, Boiled, and Baked--and Fried, Too! Book Review

Smokin´ Hot in the South Book Review

South: Essential Recipes and New Explorations Cookbook Review

Southern Living Busy Moms Weeknight Favorites - Book Review


Southern Living Busy Moms Weeknight Favorites is a fabulous book for the busy cook; it would make a great gift, too.
State Bird Provisions Cookbook Review

The Anne of Green Gables Cookbook Review

The Best of the Best Panini Press Cookbook

The Bread Baker´s Apprentice Book Review

The Brisket Chronicles Cookbook Review

The Complete Food Substitution Handbook

The Crock Pot Ladies Big Book of Slow Cooker Dinners

The Essential Air Fryer Cookbook for Two

The Essential Cook?s Kitchen Cookbook Review

The Firefox Book of Appalachian Cookery

The Gluten-Free Instant Pot Cookbook

The London Cookbook Book Review

The Made-Ahead Sauce Solution Cookbook Review


This excellent cookbook makes it possible to have scrumptious sauces to top grilled, broiled, or fried foods and make them more exciting. Since the sauces are made ahead, most of the dishes can be prepared in 30 minutes or less.
The Natural Baker Cookbook Review

The New England Orchard Cookbook Review

The New Irish Table Book Review

The Nightmare Before Dinner Cookbook Review

The Picnic: Recipes and Inspiration from Basket to Blanket

The Short Stack Cookbook Review

The Taco Tuesday Cookbook Review

The Truly Healthy Pescatarian Cookbook Review

The Ultimate Instant Pot Cookbook for Two

The Vegetable Butcher Book Review

To Drink and to Eat Vol 1 Cookbook Review

Winner! Winner! Chicken Dinner

Editor's Picks Articles
Top Ten Articles
Previous Features
Site Map
Content copyright © 2018 by . All rights reserved.
This content was written by . If you wish to use this content in any manner, you need written permission.
Contact Karen Hancock for details.