Harry Potter and Quick Cooking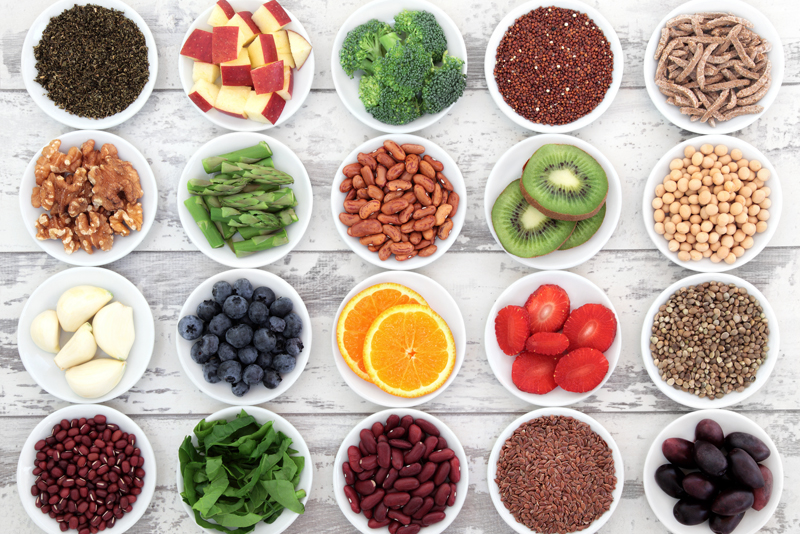 My oldest daughter, Kelli (a grown mother of two), is a Harry Potter fanatic. She wears Harry Potter T-shirts, keeps track of appointments on Harry Potter desk and wall calendars, watches Harry Potter movies constantly, and reads and re-reads the entire series of Harry Potter books. For years she has nagged me to read the series, and until just recently, I've always found excuses, thinking the books juvenile or science fiction, which is my least favorite genre of books. A few weeks ago, however, I found that I had nothing left to read, so I purchased the set and started reading. Luckily, I have a lot of free time when I'm traveling, and upon arrival home after six days, I was hooked. Not only did I have to admit to Kelli that I was absolutely wrong about Harry Potter, I found that I finished the entire series in a space of 10 days! The books are extremely well-written and I fell in love with the characters (at least the good guys) wishing I could know them personally and have them over for dinner. I must admit, though, I'm still not too sure about Snape; I hope Number Seven clears up a few questions I have about him!
Now, you ask, "What on earth does Harry Potter have to do with Quick Cooking?"
And I answer, "Plenty!"
One of the charming things about the series is the fact that the author often mentions what the characters are eating, a must for a reading foodie. Most of the dishes mentioned are traditionally English; some I'm familiar with and have eaten in London pubs, or at least wanted to. I have been pouring over my English cookbooks to find recipes for these dishes. I could have saved quite a bit of time if I had known about the Harry Potter Lexicon web site that lists all or most of the dishes served in the series; there are also several web sites that list recipes for some of the dishes mentioned, however, I want my dishes to be totally authentic and correct, so I've found my own recipes in cookbooks I purchased in England. For the last few weeks, I've been testing recipes and working on shortcuts which will make these dishes quick and easy, but still authentic. Many can also be made ahead.
I'm sure that if you're semi-conscious, you've heard that the final book of the series, Harry Potter and the Deathly Hallows, is being released on July 21st. Do you think it is a coincidence that July 21st is my Harry Potter fanatic daughter, Kelli's birthday? Whether coincidence or not, I'm having a Harry Potter party on July 21st and am serving as many quick English dishes mentioned in the series as I can possibly prepare. I wish just for a week or two that I could borrow a house elf to help me with the cooking, but I guess I'll have to rely on my timesaving appliances and cooking shortcuts to help me out instead!
You, no doubt, are also gearing up for a Harry Potter Party on July 21st, so I offer the following quick, easy, delicious (and traditionally English) dishes for you to serve. I've skipped the kippers and black pudding; all of the following dishes are safe! Please let me know how your party turns out. I'd love to include pictures of your dishes and your Harry Potter Party on this site if you'll email them to me.
When is a pudding not really a pudding?
English Steamed Treacle or Golden Pudding and English Steamed Chocolate Pudding (Microwave or Rice Cooker). My version of the famous pudding served by Aunt Petunia when Uncle Vernon's Boss came to dinner.
Traditional Yorkshire Pudding which is served with roast beef at Hogwarts
Chicken and Ham Pie as served by Molly at The Burrow
English Sunday Roast with leftovers to make English Shepherds Pie
Luscious Rhubarb Crumble as served at Hogwarts
My easy version of Butterbeer, both hot and cold; not only served at Hogwarts, but the drink of choice when visiting Diagon Alley and The Leaky Cauldron
Cornish Pasties; a traditional version with an optional shortcut
Twenty-Minute Trifle and Traditional Trifle; served at Hogwarts
Shepherd's Pie or Cottage Pie? - That is the Question!
Shortcut Pumpkin Pasties - Yummy! Served on the Hogwart's Express when the students are traveling to start a new year at Hogwarts.


Related Articles
Editor's Picks Articles
Top Ten Articles
Previous Features
Site Map





Content copyright © 2022 by Karen Hancock. All rights reserved.
This content was written by Karen Hancock. If you wish to use this content in any manner, you need written permission. Contact Karen Hancock for details.