Palm Sunday First Day of Passion Week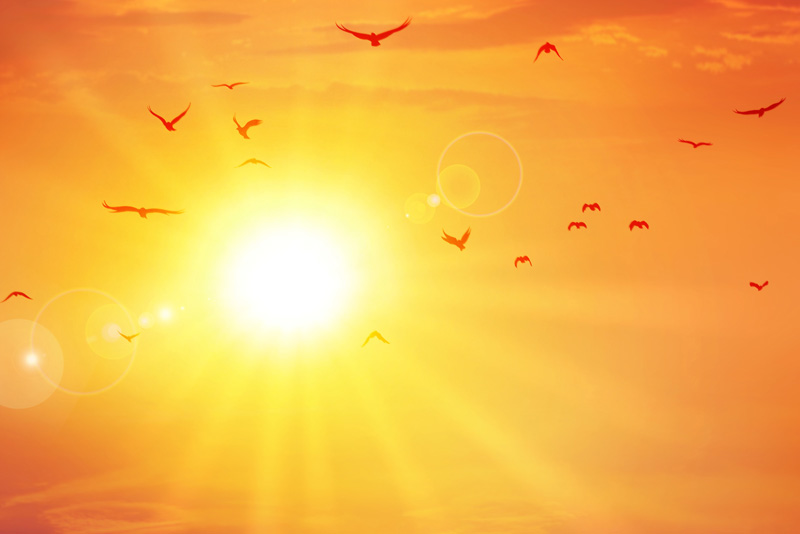 Jesus began his last week on earth riding into Jerusalem, under a canopy of palm branches waved by crowds honoring him and praising God. We call it Palm Sunday.
Jesus and his disciples were traveling to Jerusalem from Jericho. They came to the villages of Bethany and Bethphage, nestled on the eastern slope of the Mount of Olives. The villages were only a few miles from Jerusalem. Jesus sent two of his disciples to the village, telling them they would find a colt tied there. A colt which no one had ever ridden. They were to untie it and bring it back to him. Jesus prepared them, saying that if anyone asked what they were doing with the colt, they were to say, "The Lord needs it." They found the colt just as Jesus had told them. They answered inquiries just as Jesus prepared them.
Jesus still prepares us to serve him.
The disciples took the colt to Jesus, threw their cloaks on its back and Jesus sat on it to continue the trek to Jerusalem.
This incident was prophesized by the prophet Zechariah, almost five hundred years before Jesus was born. Zechariah told of the humble king, righteous and having salvation, riding on a colt, the foal of a donkey. Zechariah 9:9
That day, when Jesus traveled to Jerusalem, it was crowded with people prepared to celebrate the Passover feast. A crowd of people heard that Jesus was on his way to the city, so they took palm branches and went out to meet him. As he rode, people spread their cloaks on the road to honor him and waved the palm branches. The whole crowd joyfully began to praise God for all the miracles they had seen. They shouted "Hosanna! Blessed is he who comes in the name of the Lord. Blessed is the King of Israel!" Not everyone in the crowd, praised God. Some Pharisees complained about the worship, telling Jesus to rebuke his disciples. Jesus replied, "I tell you, if they keep quiet, the stones will cry out."
This salutation, "Blessed is he who comes in the name of the Lord" was borrowed from Psalm 118:25,26
Hosanna means: Oh save, Save we pray, Save now
Everyone in the crowd that day knew about Jesus. Many had a different idea of the way he would save them. They thought he would affect a military victory over Rome.
Others, the Pharisees were afraid of his popularity. Jesus didn't fit their idea of the Messiah.
A few in the crowd were beginning to understand that he would save them from their sins.
Today, most know about Jesus. We still have different views of who he is and how he should save us. He often doesn't fit the mold we have made for him.
Discovering who Jesus really is requires the study of the Scriptures, prayer, and a willingness to give up preconceived notions. We can still shout "Hosanna!" Save us now.
Read about Jesus' entry into Jerusalem in Matthew 21:1-11, Mark 11:1-10, Luke 19:29-40, and John 12:12-19.
You Should Also Read:
Palm Sunday
Monday and Tuesday of Passion Week
The Meaning of Lent


Related Articles
Editor's Picks Articles
Top Ten Articles
Previous Features
Site Map



Follow @LynneChapman
Tweet





Content copyright © 2022 by Lynne Chapman. All rights reserved.
This content was written by Lynne Chapman. If you wish to use this content in any manner, you need written permission. Contact Lynne Chapman for details.