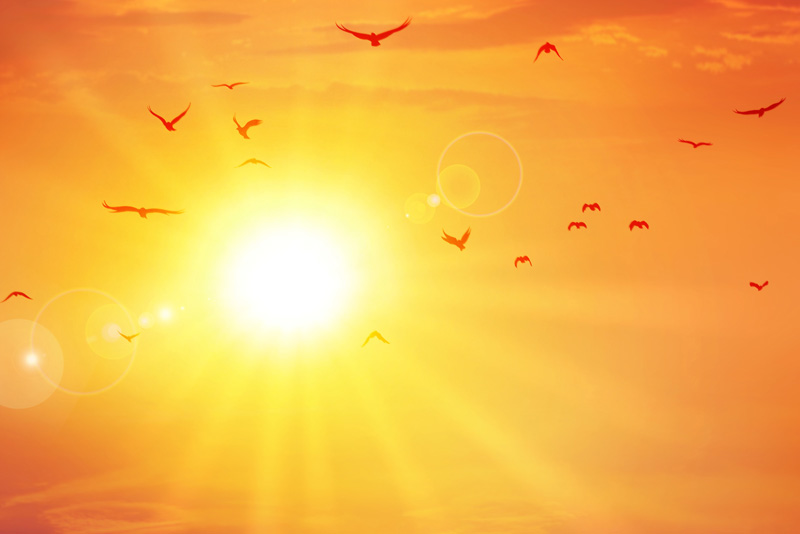 In the Christian faith, the Sunday before Easter is celebrated as Palm Sunday.
This is the day when we commemorate Jesus' triumphal entry into Jerusalem.
He entered as the King of Peace, riding on the colt of a donkey. The people shouted and cheered. They spread their cloaks and green branches in His path so that the donkey might walk on them.
The people sang from the words of Psalm 118:26, "Blessed is He who comes in the name of the Lord." and from Psalm 118:25, "Hosanna!" Hosanna comes from the Hebrew for "Save us we pray." Or "Save us now." Most if not all of the people were under the mistaken impression that Jesus would be a military leader and that He would establish His kingdom by overthrowing the Romans.
However, it was God's kingdom that was being established. It was God�s timing. According to plan it was Jesus' time to be presented as their King. He was the King of kings. He was the Lord of life. He was going to save them, just not in the way they expected.
Listening to the people praising Jesus made some of the Pharisees nervous. It was challenging to their way of thinking and their political standing. But this was God's timing. Jesus told them that if the people didn't proclaim Him King, the stones would begin to cry out.
But He knew that the people did not truly understand. In the midst of the praise and the singing, it is said that Jesus wept. Luke 19:42 reports His words. "If you had known on this day what would bring you peace, but now it is hidden from your eyes." They didn't realize that the change that Jesus would bring was much more powerful than the change they were waiting for. Through one amazing, miraculous event, He would overthrow the power of sin and death forever.
I spent much of my life rejecting the life that would bring me peace. As I look back over those wasted years, I wonder if Jesus wept for me each time I turned away. By the grace of God, He kept presenting me with the truth until I finally understood. Since I now have the joy and peace that Jesus brings, I know that I must not keep quiet. The gospel of Christ is meant to be shared. How embarrassed I would be if, because of my silence, the rocks started to sing!
You Should Also Read:
Why Did Jesus Die?
A Good Friday Thought
Teach Your Children About Easter


Related Articles
Editor's Picks Articles
Top Ten Articles
Previous Features
Site Map



Follow @LynneChapman
Tweet





Content copyright © 2023 by Lynne Chapman. All rights reserved.
This content was written by Lynne Chapman. If you wish to use this content in any manner, you need written permission. Contact Lynne Chapman for details.