Invasion of the Leaf Destroyer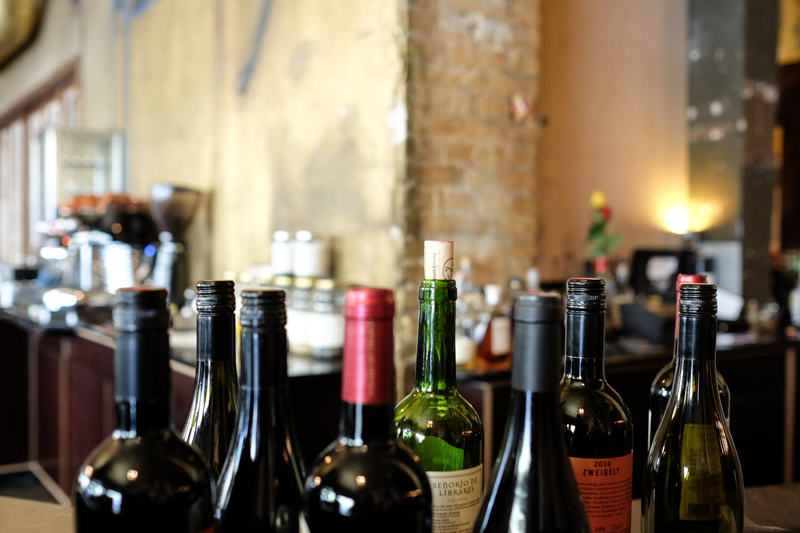 In the late 1800s a vineyard planted in France changed everything that had gone before. For 10,000 years since the first farmers had cultivated wild vines found growing in what is now Georgia and Armenia the vine had spread across the world carried by traders and in the bags of invading armies. Wine cheered people, vines and wines were entombed with Pharaohs and incorporated in religions.
Vines could easily be propagated by cuttings or letting a cane touch the soil where it would root itself. Seeds from grapes dropped at harvest or excreted by birds generated new varieties, which, if they had merit were propagated in turn. About a dozen ancient varieties are the ancestors of around 15,000 that are commercially grown today.
We know where and when this pivotal event occurred and who caused it and we can also blame inventor James Watt, even though he'd been dead for 50 years.
In 1862, M. Borty a French wine merchant and grape grower received a box sent from New York. It was from a client who had visited him the previous year and promised to send some vines from his native country as a botanic curiosity. M. Borty planted the rooted vines in his Grenache and Alicante vineyard in Roquemaure, on the banks of the Rhone River in southern France.
The new vines prospered but the following year he noticed the leaves on his other vines were turning yellow, and so were vines in a nearby vineyard. In 1864 Borty's vines were dead, all except the new American ones which were thriving. Also dead were the nearby vineyard and vines on the other side of the Rhone were turning yellow. The malady spread out, like an inkblot on blotting paper or a drop of oil on water. When dead vines were dug up their roots were black and rotten, but there was no sign of what caused it.
Petitions to the government resulted in a Commission of experts being formed in 1868. They examined the dead vines and found nothing but when they excavated nearby healthy vines they found their roots covered with tiny insects. The following year they were summoned to Bordeaux – 300 kilometres away from Roquemaure – where 10ha of vines were afflicted, with another outbreak 15 kilometres away. The same insects were found on nearby living vines. But how had they travelled all that distance?
Bordeaux farmer Leo Lalliman came forward. His vines were dying, but the American vines he'd imported were healthy even though they hosted the same insects.
The insect was named Phylloxera Vastatrix, meaning the leaf destroyer, and appeared to have arrived in vines sent from America. That raised a number of questions. How to protect European vines and why did American vines survive, and since American vines had been coming to Europe over the previous 150 years, why were French vines only now dying?
The last question was answered by blaming Scottish inventor James Watt who was credited with the steam engine. The introduction of regular steamers in 1838 had reduced the Atlantic crossing to a fortnight where previous sailing ships took over a month. Phylloxera which had died on the long crossings were now surviving.
But the other questions would tax the cleverest experts.
Read Part 2
Defeating the Leaf Destroyer
Read Part 3
Beating the Leaf Destroyer
Talk about wine on our
forum
.
Peter F May is the author of
Marilyn Merlot and the Naked Grape: Odd Wines from Around the World
which features more than 100 wine labels and the stories behind them, and
PINOTAGE: Behind the Legends of South Africa's Own Wine
which tells the story behind the Pinotage wine and grape.
You Should Also Read:
Defeating the Leaf Destroyer
Beating the Leaf Destroyer


Related Articles
Editor's Picks Articles
Top Ten Articles
Previous Features
Site Map





Content copyright © 2022 by Peter F May. All rights reserved.
This content was written by Peter F May. If you wish to use this content in any manner, you need written permission. Contact Peter F May for details.