Beating the Leaf Destroyer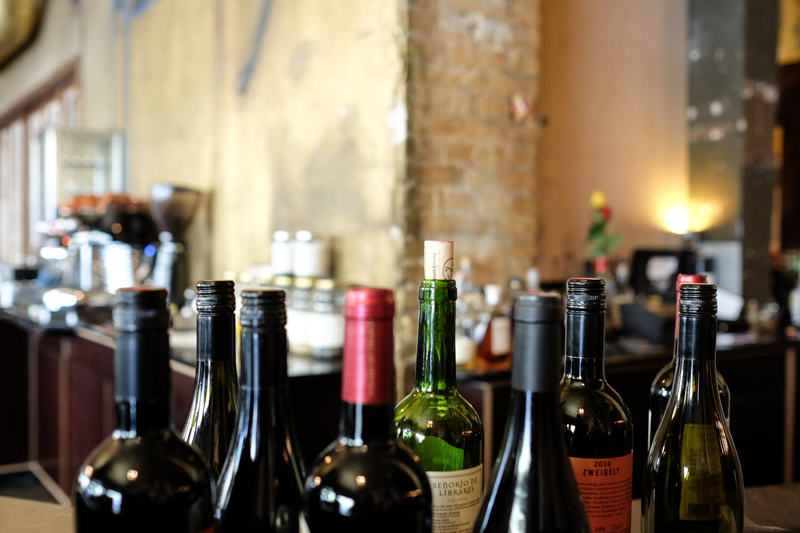 It took time to convince French people to welcome back American vines which had brought so much destruction into their precious world-famous vineyards, but there was no alternative. If you wanted to grow Pinot in Burgundy or Cabernet in Bordeaux the only way was to graft them onto American roots.
Many feared American roots would change the taste of the wine, but it seemed it didn't, grafting became commonplace and vineyards were replanted.
Since every vine had to be grafted, decisions had to be taken about which varieties to replant and many were not considered commercially worth replanting.
The opportunity was taken to plant vines in long rows with spacing to allow horses and tractors between them to plough and spray.
Farmers were able to choose rootstocks to suit their soil types and grow on them varieties that perhaps previously on their own roots did not thrive on those soils.
Viticulturists worked with American vines and crossed them to produce more Phylloxera resistance, because the destroyer was constantly adapting.
There are only a few places that Phylloxera hasn't reached. It travels far distances on the wind, on plants and boots, on farm tools and equipment.
The South Island of New Zealand was free until recently and many vineyards there are not grafted so visitors are forbidden to enter vineyards and farm workers must sterilise their footwear, hands and tools before work. Cyprus is supposed to be Phylloxera free. Chile, protected by the Andes on one side and the sea on another and with strict bio-security, remains free.
And some vineyards on sandy soils around the world survived because Phylloxera doesn't like sand.
But the danger hasn't gone away. Phylloxera is still a risk as it mutates and adapts and vine growers have to keep breeding new vines for use as grafting roots. There was a serious outbreak in 1980's California after it was found that the recommended rootstock, named AxR1, used for the previous twenty years had succumbed to a new strain of Phylloxera.
There is no end in sight to the continuing war between the scientists and Phylloxera.
If you want to taste a wine from an ungrafted vine, choose a wine from Chile and see if you notice a difference.
Read Part 1
Invasion of the Leaf Destroyer
Read Part 2
Defeating the Leaf Destroyer
Talk about wine on our
forum
.
Peter F May is the author of
Marilyn Merlot and the Naked Grape: Odd Wines from Around the World
which features more than 100 wine labels and the stories behind them, and
PINOTAGE: Behind the Legends of South Africa's Own Wine
which tells the story behind the Pinotage wine and grape.
You Should Also Read:
Invasion of the Leaf Destroyer
Defeating the Leaf Destroyer


Related Articles
Editor's Picks Articles
Top Ten Articles
Previous Features
Site Map





Content copyright © 2022 by Peter F May. All rights reserved.
This content was written by Peter F May. If you wish to use this content in any manner, you need written permission. Contact Peter F May for details.