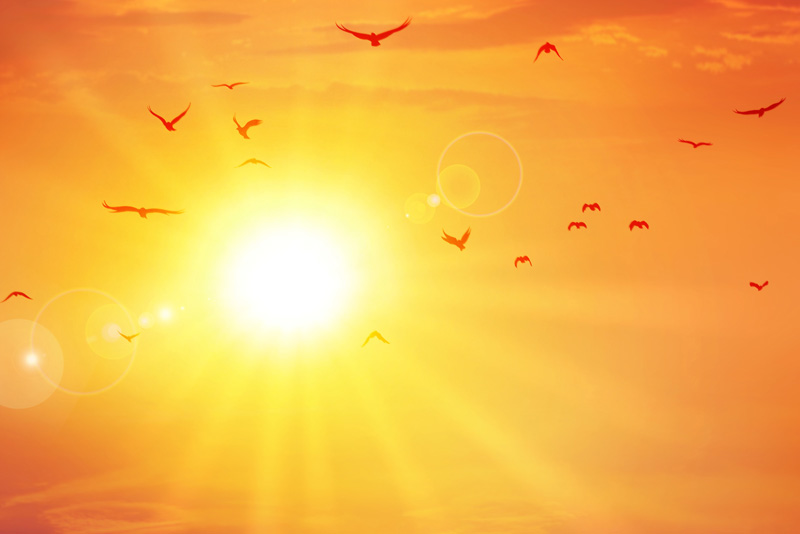 Some days, I'm drawn to the mirror a little too often. My refection glares at me, showing how I'm aging. I discover new wrinkles, and age spots, and the bags under my eyes seem to dominate the picture. These are all evidence of the natural aging process. They happen to everyone, I know. But mine seem to have appeared overnight, taunting me with what I've lost. I've lost my firm skin. Where is my small waistline? Is my hair thinning? You may have noticed these thoughts are dominated by "I, me, and my." When I dwell on such self-centered thinking, I'm spending my time exactly the way Satan prefers. In these dark moments he reminds me of what I'm losing. He is a thief and a liar. He takes away hope.
Satan is sneaky. The apostle Peter describes him as a roaring lion, prowling around looking for someone to devour at any unguarded moment. (1 Peter 5:8)
But Jesus gives life and gives it abundantly. (John 10:10)
James 1:17 says every good and every perfect gift comes from above. Good gifts are from God the Father. We can count on it, he never changes.
The apostle Paul writes about what we are gaining day by day. He says although we may be wasting away outwardly, inwardly we are being renewed. (2 Corinthians 4:16)
When I tear my attention from my own image and my loss, I see evidence of this renewing process. Trust in Jesus has given me peace and contentment that wasn't there when this body was younger. And when I focus on him and his strength, rather than on myself, I have renewed energy for the life he has given. My welfare is secure. My God has planned a life of hope and has given me a future. (Jeremiah 29:11)
There is no reason for me to listen to the god of this world, who is a liar and who steals what he can. My citizenship is in Heaven. (2 Corinthians 4:4, Philippians 4:4) I'll fix my eyes and my thoughts on Jesus, the author and perfecter of my faith. (Hebrews 12:2) That will never be stolen from me. (Romans 8:38-39)
I hope you will

Fix your eyes on Jesus.

Trust in his strength and renewing power.

Remember and be grateful for his good gifts.

Share stories of renewal with those tempted to look too long into the mirror of defeat.
You Should Also Read:
Heart of Faith
Change of Heart
A Man Worthy of Your Heart


Related Articles
Editor's Picks Articles
Top Ten Articles
Previous Features
Site Map



Follow @LynneChapman
Tweet





Content copyright © 2021 by Lynne Chapman. All rights reserved.
This content was written by Lynne Chapman. If you wish to use this content in any manner, you need written permission. Contact Lynne Chapman for details.