Sugar Makes You Fat and Sick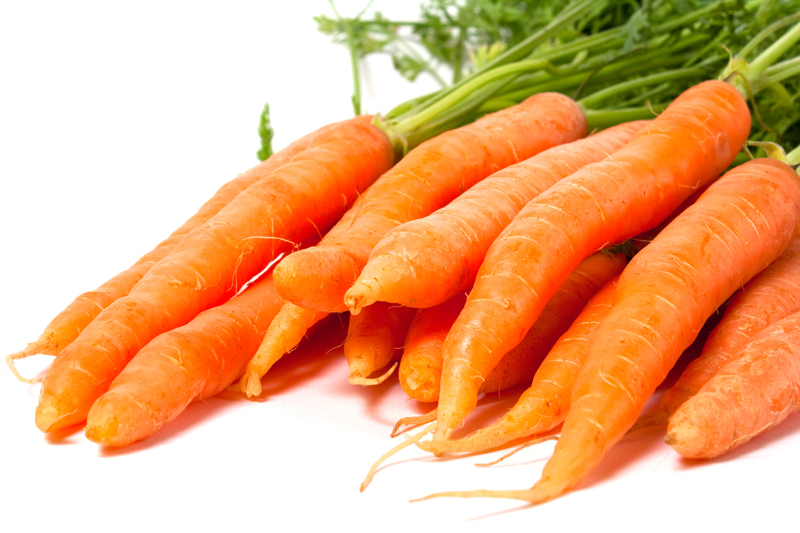 About 100 years ago, Americans ate about five pounds of sugar a year. Obesity was fairly rare and flu, pneumonia, TB and dysentery were the leading causes of death.
Today, sugar is the "
"sweet kiss of death
." Americans now consume almost 160 pounds of sugar a year (over thirty times as much) and Obesity is epidemic. More than two out of three Americans are either overweight or obese and more than one out of three is obese. Now the top causes of death are heart disease, cancer and diabetes.
Could there possibly be a connection? What do you think?
Recent Sugar Research
A University of California-San Francisco research team thinks there is a connection. After reviewing more than 8,000 scientific papers, they found a
significant link
between sugar consumption and chronic disease, particularly heart disease, liver disease, type 2 diabetes and other metabolic illnesses.
It's estimated that as many as half U.S. adults are sick with metabolic syndrome. Metabolic syndrome is a group of unhealthy risk factors that include:
excess abdominal weight,
high blood pressure,
high blood sugar,
high triglycerides
and low high-density lipoproteins.
Having one or more of these symptoms greatly increases the risk of heart disease, liver disease and diabetes.
Heart disease
, according to the Centers for Disease Control in Atlanta, is the number one cause of death in the U.S., taking the lives of over 600,000 Americans a year or one out of every four deaths. Another 30 million Americans have diabetes and that number is rapidly increasing each year and another 30 million suffer from one out of 100 different forms of liver disease.
Prevention of Metabolic Syndrome
It's encouraging to know metabolic syndrome conditions can easily be prevented and reversed. They are mainly the result of unhealthy lifestyle choices, such as:
lack of exercise,
poor diet,
over-indulgence of sweets.
The problem is not just how many teaspoons of sugar you add to your morning coffee or how many cans of cola you drink every day (, by the way, each 12 oz. can of cola contains 8 to 9 teaspoons of sugar). The main problem is, the researchers assert, extra sugar is added to almost all packaged, processed foods on the supermarket shelf. These added sugars have zero nutritional value and are only added to increase the sweet taste of foods and, therefore, their marketability.
Most consumers have great difficulty in recognizing added sugars when reading labels, since the manufacturers hide their presence by using more than 60 different names for sugar, purposely making them tough to decipher. Some of the more common substitute names food processors use for sugar are barley malt, maltodextrin, maltose, molasses, corn syrup, high-fructose corn syrup, fruit juice concentrate, glucose and sucrose. No matter what they are called, they are simply sugar and should be avoided.
WHO Sugar Recommendation
The World Health Organization recently recommended that everyone in the U.S., Europe and the Middle East cut back on at least half of their
excessive sugar consumption
.
The average American consumes about 20 teaspoons of sugar a day. That's way more than is suggested by the American Heart Association, which recommends no more than 6 teaspoons for women, 9 for men and about 3 to 6 for children, depending on their age.
In fact, though, it is possible to totally eliminate most added sugar from your diet by carefully reading food labels and making wiser choices. Many people have done it. Once you have extracted your "sweet tooth", there's more than enough naturally occurring sweetness in fruits and vegetables to satisfy the taste buds.
Extracting your "sweet tooth," however can't be done by your dentist. It's a challenging do-it-yourself project. Sugar is addictive. The more you have it, the more you crave it. So, start today to cut way back on your sugar consumption and make it your intention to do better every day. Be patiently persistent and you'll soon control your addiction.
You may also want to check out my free
Natural Health Newsletter
.
Click here for the
Site Map
.
Articles you might also enjoy:
Sugar Addicts Guide
List of Sugar Names & Sugar Facts
The Mediterranean Diet Plan & Lifestyle
Best Diabetic Diet for Diabetes Prevention
To subscribe to the Natural Health Newsletter, just enter your email address in the subscribe box at the bottom of this page.
© Copyright by Moss Greene. All Rights Reserved.
Note: The information contained on this website is not intended to be prescriptive. Any attempt to diagnose or treat an illness should come under the direction of a physician who is familiar with nutritional therapy.


Editor's Picks Articles
Top Ten Articles
Previous Features
Site Map





Content copyright © 2019 by Moss Greene. All rights reserved.
This content was written by Moss Greene. If you wish to use this content in any manner, you need written permission. Contact Moss Greene for details.